When the Loyola Chicago Ramblers made their magical run to the Final Four in 2018, iconic chaplain Sister Jean Dolores Schmidt came along for every step of the journey. Now 101 years old, Sister Jean is back as Loyola battles Georgia Tech in the first round of the 2021 NCAA Tournament in Indianapolis.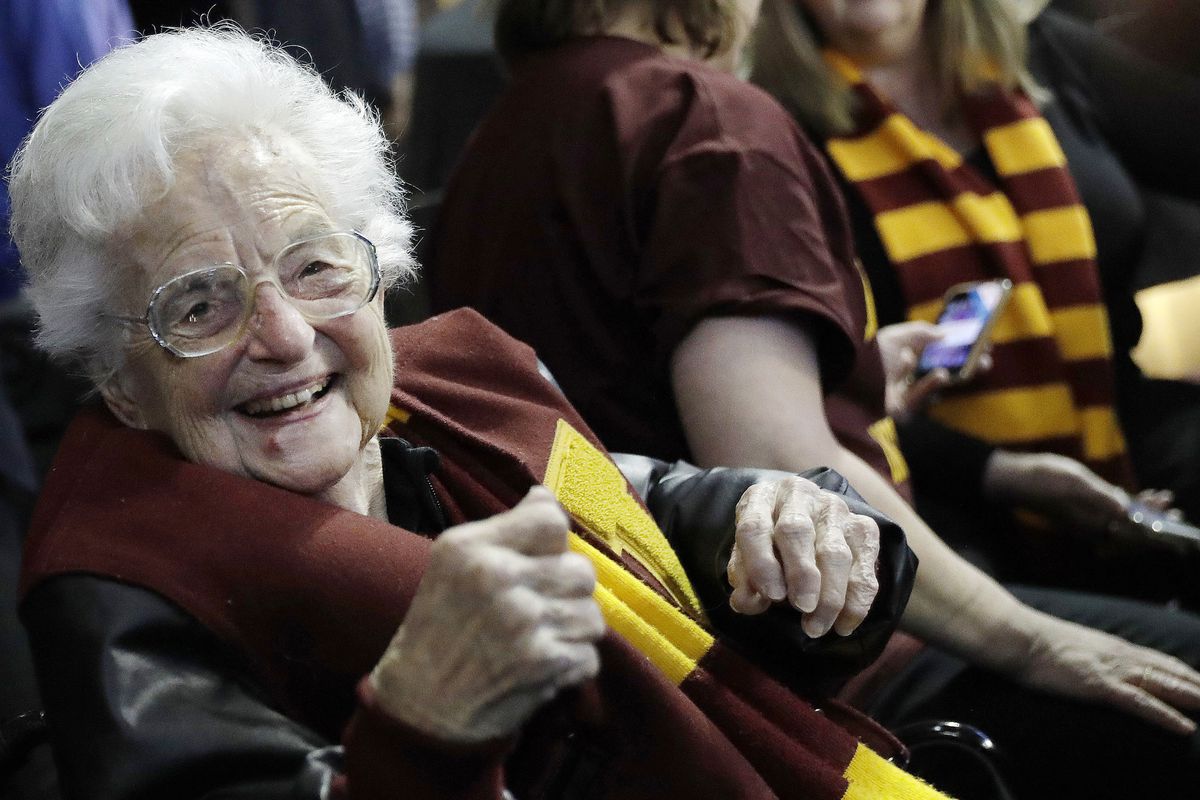 Loyola (24-4) comes in as the No. 8 seed in the Midwest region after winning the Missouri Valley Conference title, with Georgia Tech (17-8) slotting in as a nine seed.
Sister Jean lobbies to join team in Indy
Initially, Loyola officials were reluctant to grant permission for Sister Jean to make the trip during the COVID-19 pandemic. But after intense lobbying, the team's spiritual leader will be in attendance.
"What they wanted to do was be sure that all the safety factors were taken into consideration," Sister Jean told reporters via a videoconference. "If I'm not supposed to go on the court, I'm not going to go. And I'm not going to cause any disturbance."
Whether or not that makes any difference to bettors is up to debate. Loyola comes into the game as a 5.5-point favorite, according to DraftKings Sportsbook.
Third-team All-American center Cameron Krutwig leads Loyola. He's averaging 15 points and 6.7 rebounds per game to go along with three assists, serving as the centerpiece of the Ramblers' offense.
"His ability to pass the ball is really scary," senior Loyola guard Lucas Williamson told The Athletic. "Normally a center is not used to being a playmaker. When teams send that double team to Krut, he has that playmaking ability to get the pass out of that trap. It's going to be a dime. It's going to be a frozen rope, as coach likes to say. All you have to do is catch it and shoot it. That makes him very lethal."
Georgia Tech playing without Wright
While Loyola will bring its leader to Indianapolis, Georgia Tech will be without their own star. Forward Moses Wright tested positive for COVID-19 and will miss the game. Wright averaged 17.4 points and 8.0 rebounds per game on route to winning ACC Player of the Year honors. The news rocked betting lines, as Loyola opened as only a 1.5-point favorite.
---
Loyola Chicago vs. Georgia Tech Odds (via DraftKings Sportsbook)
Loyola Chicago: -5.5
Georgia Tech: +5.5
Money Line
Loyola Chicago: -245
Georgia Tech: +200
Total
Over 124.5: -108
Under 124.5: -112
---
While the loss of Wright hurts Georgia Tech, coach Josh Pastner says his team has the character to overcome that adversity/
"We scrap, we compete," Pastner told the Atlanta Journal-Constitution. "The character of this year's team, the character of these young men, to have their back on the ropes multiple times and to fight, kick, scrap, claw, punch their way off the ropes is incredible."
Georgia Tech last reached the NCAA Tournament in 2010, making the second round before losing to Ohio State. The Yellow Jackets have never won a national championship, while Loyola won the title in the 1962-63 season.