Georgia and Ohio State share No. 3 in Week 7 of the AP Top-25 college football poll. It is the first time two teams have been tied in the top 3 since Sept. 20, 2015, when TCU and Mississippi shared third.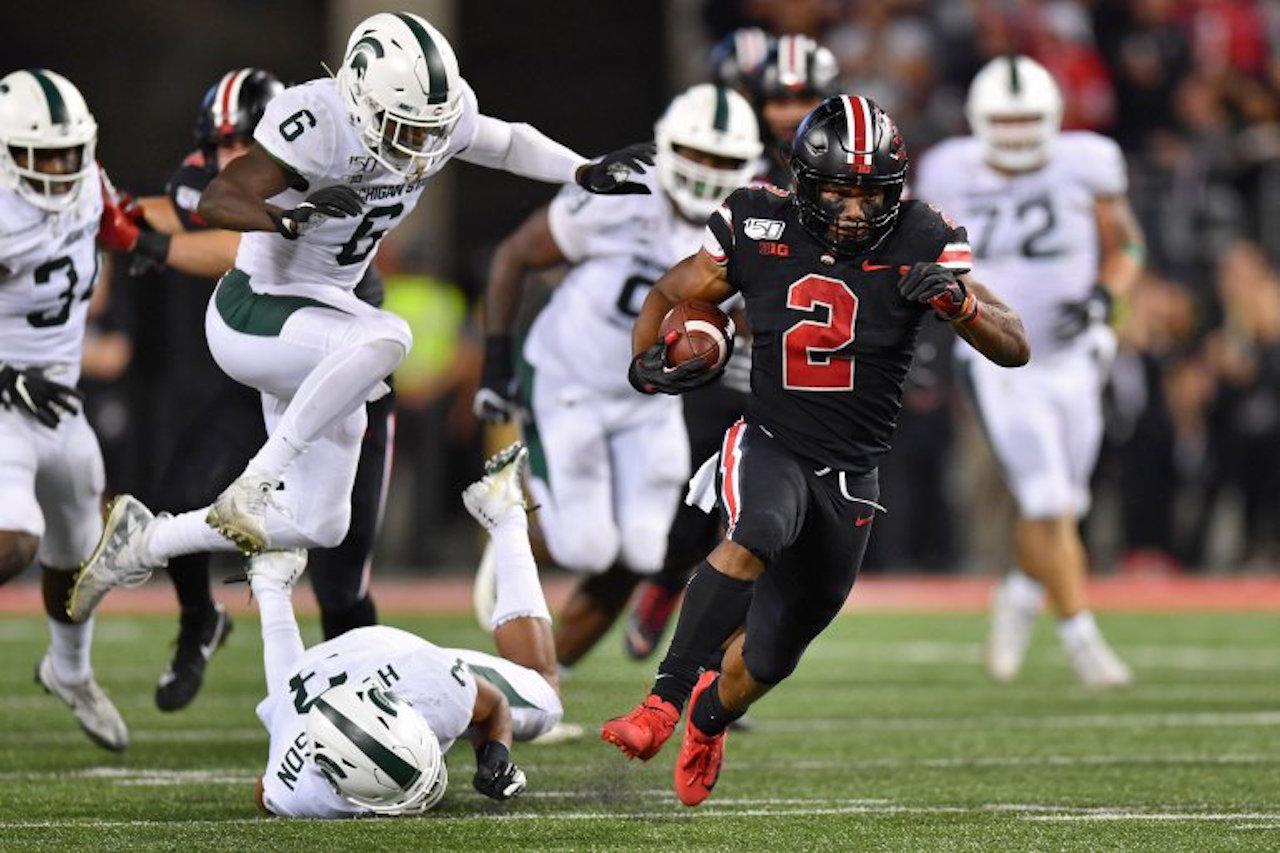 Both the Bulldogs and the Buckeyes finished with 1,393 votes, though Ohio State got 10 first-place votes, while Georgia received just three. Last week, Georgia was the No. 3 team by itself, while Ohio State was No. 4.
The top two teams, No. 1 Alabama and No. 2 Clemson, were idle and maintained their spots at the top, but there was plenty of other movement in the Top 10.
The biggest jump was Florida. The Gators went from No. 10 to No. 7 after their 24-13 victory over fellow SEC member, Auburn. The Gators were a 2.5-point underdog at home, but handled the Tigers, who fell from No. 7 to No. 12.
Even though Florida beat a Top-10 team, they're getting no respect from oddsmakers for their Week 7 matchup with No. 5 LSU. The Gators are a 13.5-point underdog as the road team against the Tigers next Saturday.
Penn State cracked the Top 10 with a crushing 35-7 victory over Purdue. The Nittany Lions went from No. 12 to No. 10.
Georgia, Ohio State Undefeated
One of the reasons Georgia and Ohio State are tied at No. 3 is because neither one of them have lost. The only Top-10 team that has a loss is No. 9 Notre Dame.
Georgia went to Tennessee and dismantled the Volunteers, 43-14. Tennessee is 1-4 on the season.
Ohio State took down Michigan State, 34-10. The loss dropped MSU out of the AP Top 25.
After the game, Spartans coach Mark Dantonio said this is the best OSU team he has ever faced.
"I hate to disrespect any of those teams, to be honest with you, but this is as good as any of them," Dantonio said.
Plenty of Movement Beyond Top 10
Four teams moved up three spots each after victories. Michigan began creeping up the rankings with its 10-3 victory over Iowa. The Wolverines began the day at No. 19, but after the win, went to No. 16.
Undefeated Wake Forest and SMU also moved up three spots each. The Demon Deacons are now at No. 19, while the Mustangs are at No. 21.
SMU needed three overtimes to dispatch Tulsa, after coming back from a 21-0 deficit.
"I thought we played a little tight the first half, I thought I probably coached a little tight in the first half," Sonny Dykes told reporters after the game. " And in the second half, we just relaxed and played football in the second half."
Virginia was the last team to move up three spots. The Cavaliers are now at No. 20.
UCF, Washington, Oklahoma State, and Michigan State all fell out of the top 25.