Olimpiu Morutan will join Turkish giants Galatasaray from Romanian club FCSB, OG News sources claim.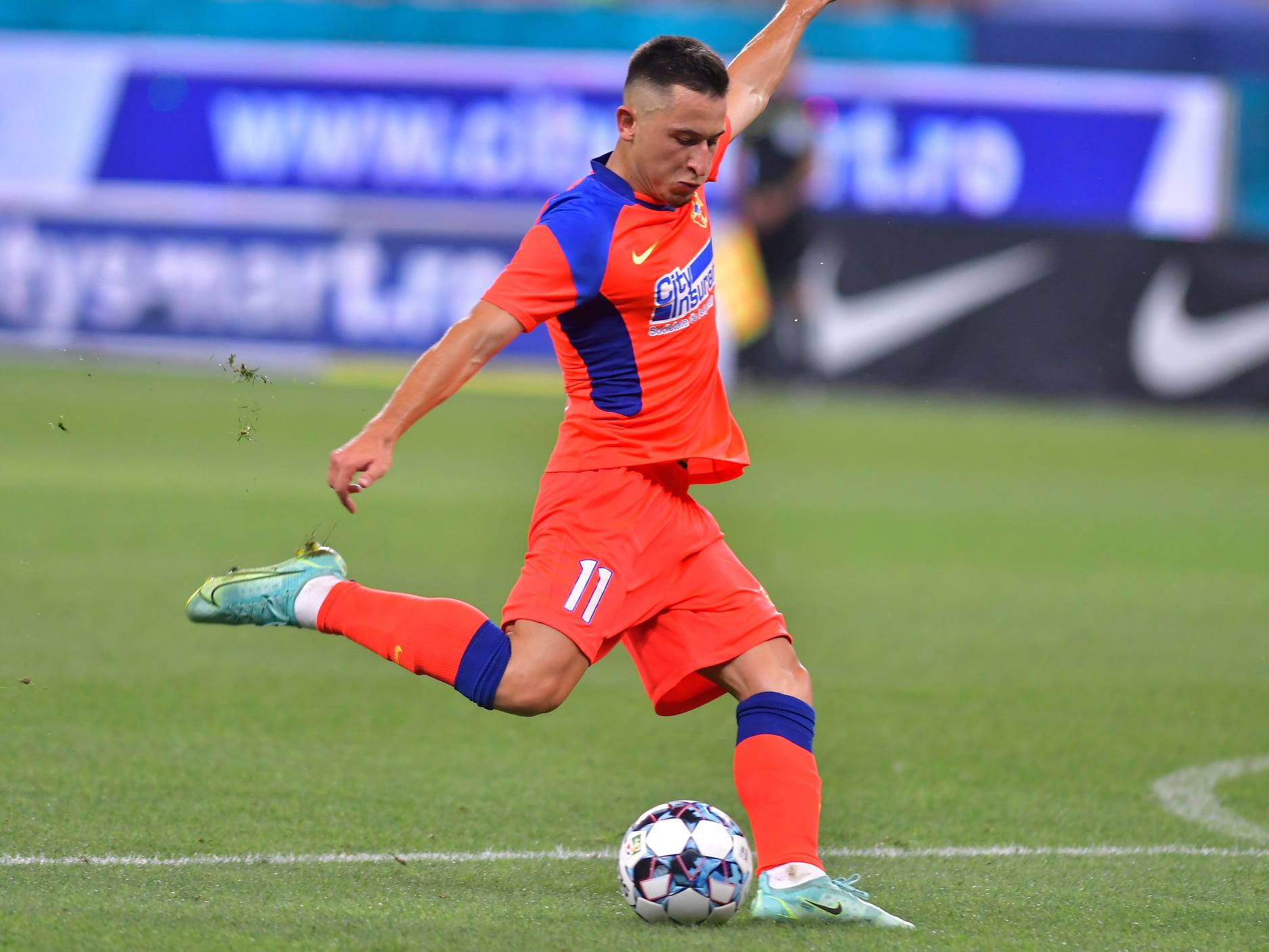 Galatasaray will pay an initial fee of $4.9 million to sign Morutan. A further $1.75 million will be added if the club reaches the group stage of either the Champions League or the Europa League while Morutan is under contract. The 22-year-old Romanian must also play at least 10 games at Galatasaray before the $1.75 bonus is paid. FCSB will also receive 20% from a potential Morutan future transfer.
FCSB owner Gigi Becali confirmed the move:
"I had an $8.2 million offer from Galatasaray to sell Morutan two weeks ago, but turned it down. I wanted $12 million. Then, after some bad games he made, I was so upset that I said I'd sell him for way less, $3.5 million. The poeple in Turkey heard me and in the end I sold Morutan for less. That's life."
'Emperor' Terim is a big fan
Morutan, a creative midfielder who can also play in a wing role, is one of the most skilled Romanian players of his generation. Galatasaray surely hopes the diminutive player can follow in the footsteps of another Romanian, Gheorghe Hagi (56). Hagi is still a fan favorite among Galatasaray's faithful after literally transforming the club during his five years as a player in Istanbul.
Fatih Terim, Hagi's coach in the 90s and Galatasaray's current manager, is a keen admirer of Morutan's qualities.
"Morutan is a player we like, it's good that he wants to join our club as well," Terim said during a press conference. "But we can't pay the asking price of $12 million."
Morutan is the second Romanian player to join Galatasaray this summer. He joins Cicaldau, who was signed for $7 million from CS Universitatea Craiova.
Before joining FCSB, in 2018, Morutan played for FC Botosani (2016/2018) and U Cluj (2011/2016). The midfielder was an important part of Romania's team at the U21 Euros in May, but is yet to make his debut in the seniors' side.
Since the start of the season, Morutan has played five games in the Romanian Liga 1, scoring once. He's been scouted by Inter Milan during the past year, but the Italian Serie A champions didn't make any firm offer to sign him. According to FCSB owner Becali, the Romanian club turned down a $12 million bid from the UAE for Morutan in January. The player's release clause at FCSB was set at no fewer than $80 million.