OnlineGambling.com can reveal Romanian club Universitatea Craiova agreed to sell Alexandru Cicâldău to Turkish giants Galatasaray for an initial fee worth $8 million. The 24-year-old midfielder will travel to Istanbul on Friday to complete his move. Craiova will keep a percentage from his next transfer.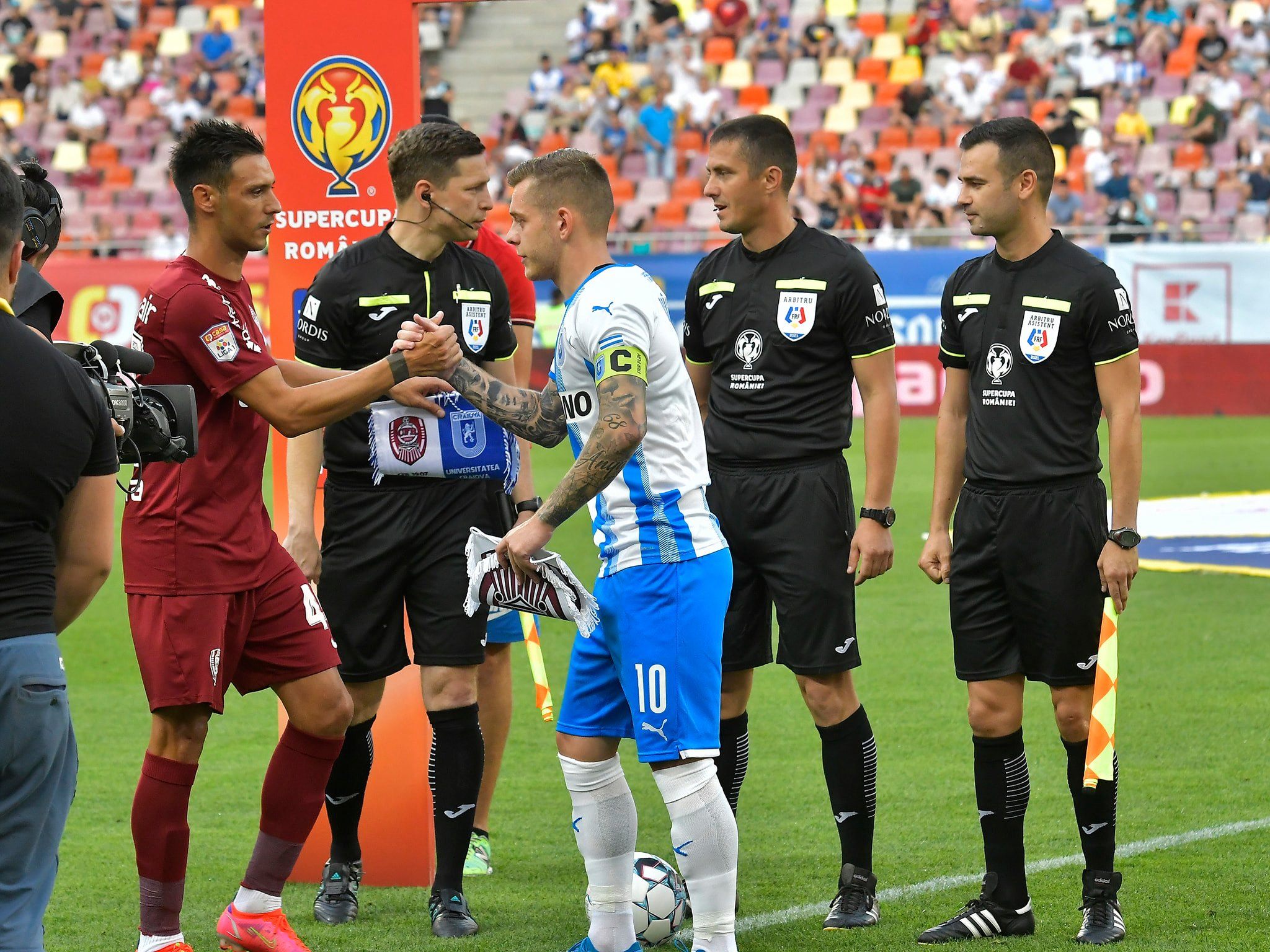 Sources close to the deal told OnlineGambling.com that Cicâldău will sign a 5-year-deal at Galatasaray. He will earn $1.3 million per season. Cicâldău is a Romanian international, having played 14 times in the Romanian national team shirt. He scored two goals for his national side.
The midfielder is a product of Gheorghe Hagi's Academy. Cicâldău grew up in Constanta, where Hagi educated him from the age of 12.
Recently, Hagi, who is a Galatasaray legend himself since his playing days, visited Istanbul to meet his former coach Fatih Terim. 'The Emperor' had a big career in management, working for the likes of AC Milan, Fiorentina, and the Turkish national team, before returning to his beloved Galatasaray. Terim seized the opportunity and asked Hagi's advice on Cicâldău. A midfielder in the brilliant Galatasaray team which won the UEFA Cup in 2000, Hagi spoke highly about Craiova's jewel and Terim never needed a second opinion.
What is Cicâldău's role in the team?
Alex played 128 times for Craiova over the past three seasons, scoring 33 goals and assisting his colleagues on 16 occasions. Cicâldău played for both Craiova and Hagi's Academy from a central midfield position but contributed as a number 10 as well on some occasions. His mentor, Gheorghe Hagi, believes Cicâldău is the best player in the Romanian Liga 1.
"He's the best we have around," Hagi said in October 2020.
"He's in the national team and numbers speak for him, so I don't need to. He scores goals and contributes with assists too. It's not my opinion, it's what numbers tell you. Cicâldău is the best player in the Romanian league," Hagi argued.
Although technically gifted, Cicâldău does not save any effort during a game. He is fully involved in his team's defensive strategy too, often being praised openly by his coaches. Cicâldău is one of the few box to box midfielders in the Romanian league, impressing with his endurance. The midfielder is also a good free-kick and penalty taker.
Cicâldău was signed by Craiova from Hagi's Viitorul in 2018 for $1.2 million. The player is still close to Hagi, asking him constantly for advice. Cicâldău won the Romanian league with Hagi's Viitorul in 2017 and the Romanian Cup and the Supercup with Craiova in 2021. He was selected in the team of the year in Romania for the past three seasons.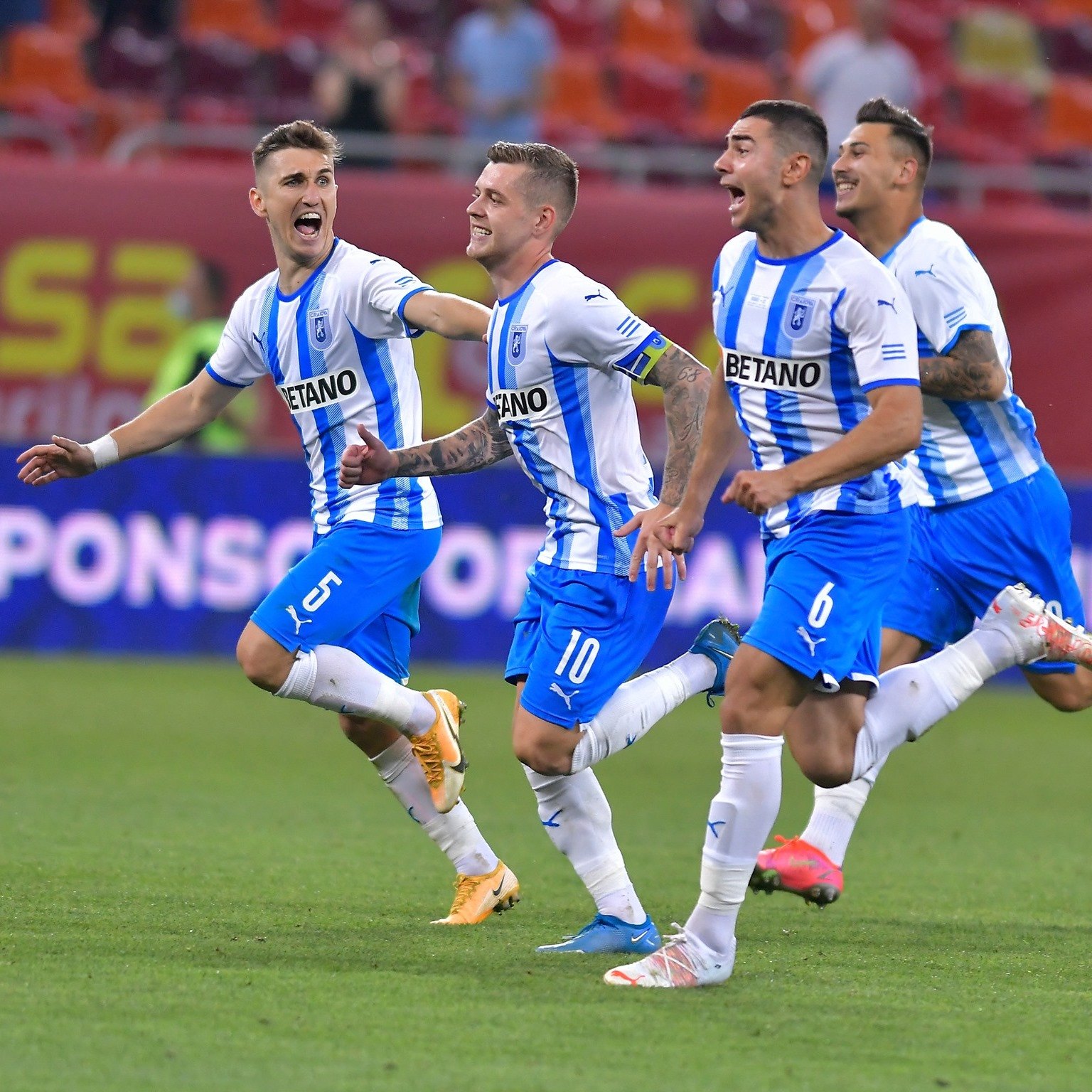 Inspired by Iniesta's, liked by Ancelotti
Cicâldău is a big fan of Andres Iniesta's and of the Spanish superstar's former club, FC Barcelona. Iniesta inspired the new Galatasaray midfielder throughout his childhood.
"I think we have a similar style. Sure, the gap in quality is huge, but our playing styles are similar," Cicâldău said about his hero. "He wasn't a great goalscorer, but his passes were fantastic. He always played for the team."

"I'd like to end up in Spain or Italy when I eventually leave Craiova," Cicâldău revealed last year.
Sampdoria, Cagliari, and Parma were interested in signing him in the past 12 months. Everton also kept tabs on him when Ancelotti was in charge.