Heavyweight champions Anthony Joshua and Tyson Fury haven't signed the contracts for their highly anticipated title unification bout just yet. But Joshua's promoter, Eddie Hearn, says that it's only a matter of time before the two sides work out the details for what would become the biggest boxing match of 2021.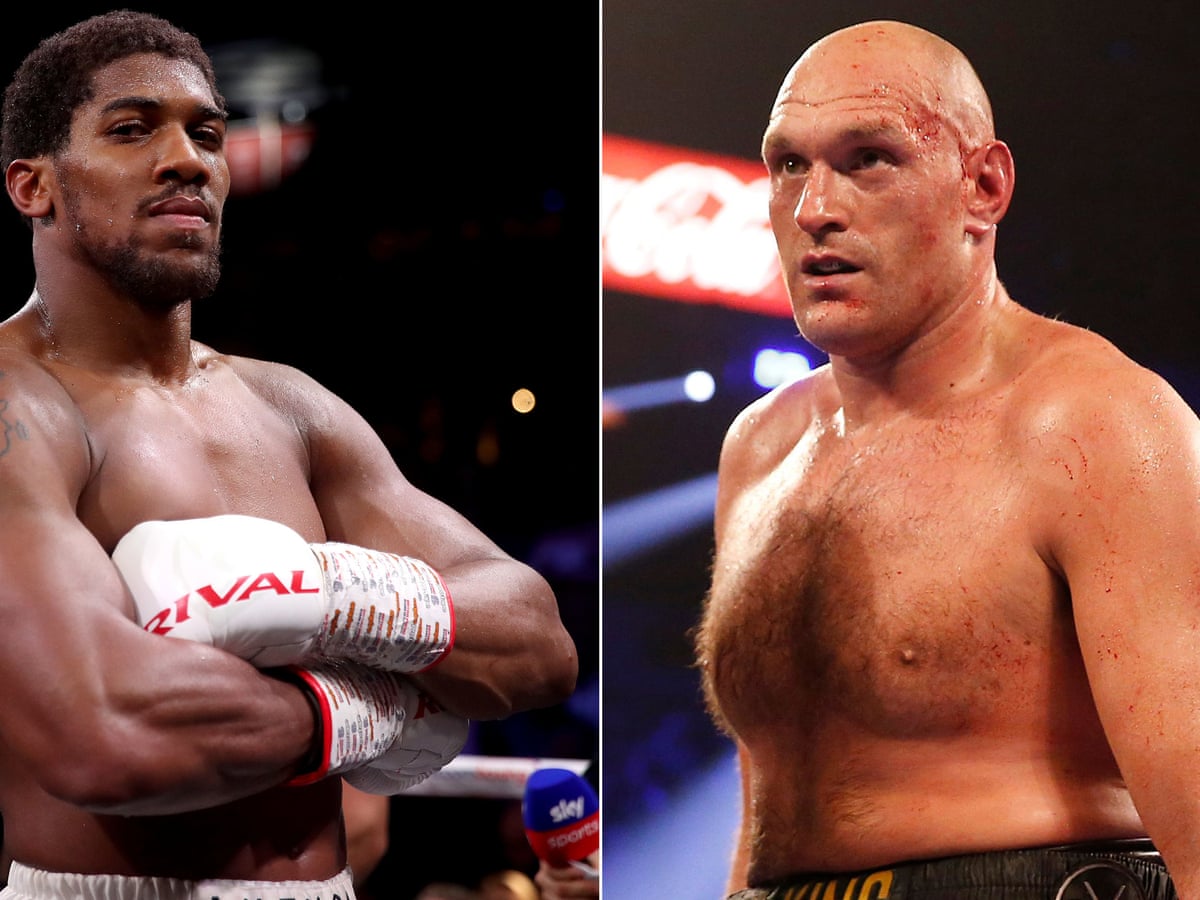 Hearn told The Times that negotiations are nearly complete for the fight, and that only a back-and-forth over the fine details stands in the way of a formal announcement.
Fury, Joshua Eye Two Fight Series
Joshua (24-1, 22 KOs) holds the IBF, WBO, and WBA world titles. Fury (30-0-1, 21 KOs) holds the WBC belt and the lineal heavyweight championship. Between them, they hold all of the meaningful heavyweight boxing titles.
Hearn says that both men are on board for what would likely become a two-fight series.
"The deal is done, really – without being signed," Hearn said to the Times. "The financial elements of the deal are done. We're talking through the broadcast situation, the only thing really now is to paper it. And when you paper a deal like that, it does go back and forwards 15 times before every single letter is approved on the document."
The first fight will likely go somewhere in the Middle East, with the rematch more likely to take place in the UK.
"To stage this fight, you need significant government support," Hearn said. "You need someone who is staging this fight as a statement for their country."
Fury last fought in February 2020, when he defeated Deontay Wilder to win the WBC title. That rematch came after a controversial, but thrilling, draw between the two heavyweights in their first meeting.
Meanwhile, Joshua is coming off of a victory over Bulgarian challenger Kubrat Pulev in December. Joshua battered Pulev for most of the fight, knocking him down four times before finishing the fight in the ninth round.
Heavyweight Unification Finally in Sight
For the past few years, a fight between Joshua and one of his primary challengers has loomed as the biggest fight yet to happen in the boxing world. While Wilder initially rose in prominence, Fury's convincing victory over the American – combined with Joshua's shocking loss to Andy Ruiz Jr. in 2019 – made him the biggest name in the division. Now, a Fury vs. Joshua fight promises to be one of the biggest bouts in British boxing history.
Bookmakers who have posted provisional odds on the potential fight see the undefeated Fury as the man to beat. Bovada lists Fury as a -185 favorite over Joshua (+150), with action only if the fight happens in 2021.
Matchroom CEO Frank Smith confirmed that Fury and Joshua are moving toward a fight that will likely take place outside the UK. Smith says that the fighters would be willing to sacrifice one or more title belts in order to make the fight happen if organizational politics get in the way.
"Ultimately we want all the belts on the line, we want the fight to be for the undisputed heavyweight championship of the world," Smith told The Athletic. "But at the same time, if something is going to stand in the way of this fight being made now, and that's one of the belts, then ultimately we can't let that happen. This is the biggest fight we will all see in a long time, so no one is going to let one belt stand in the way of that."