March Madness looms. Florida State defeated Virginia on Saturday in dramatic fashion when freshman Matthew Cleveland caught an inbound pass with one second remaining on the clock and knocked down 3-point buzzer beater to lift FSU to a 64-63 victory over UVA on their home court in Charlottesville.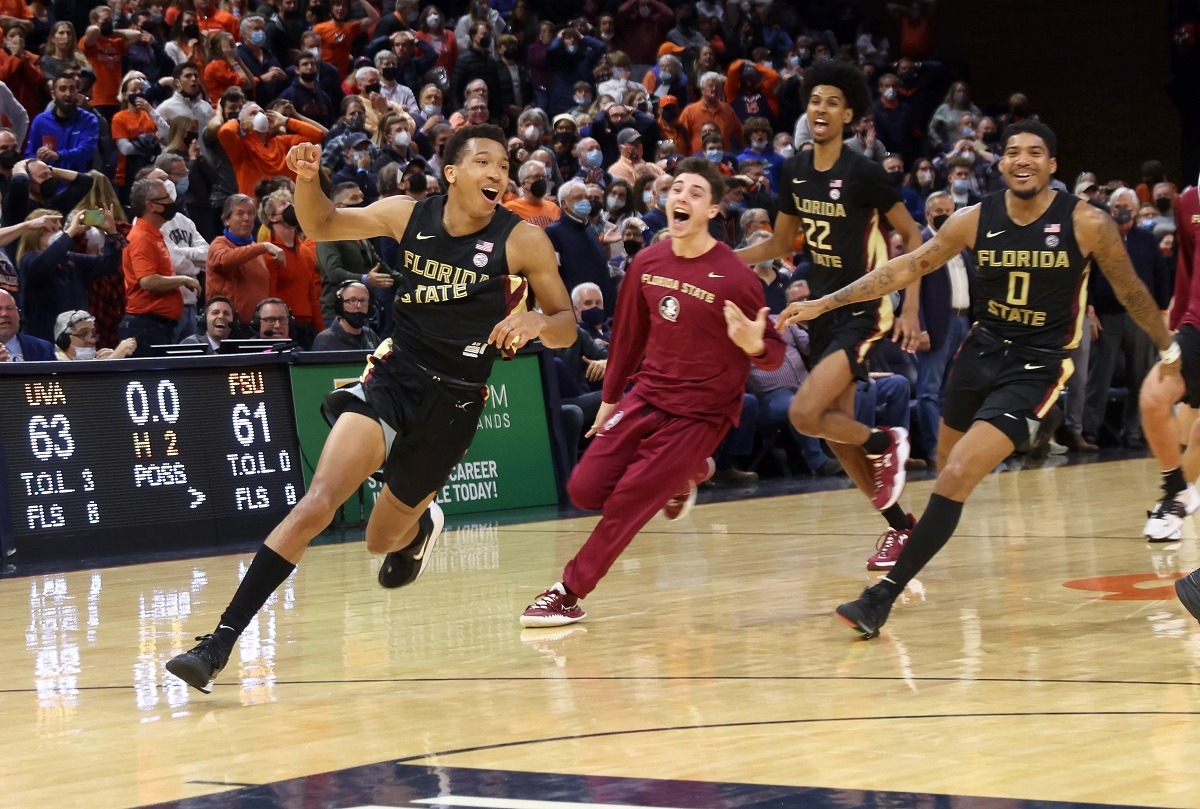 Cleveland finished with a team-high 20 points. He was one of only two players on FSU with double digits in points. He shot 8-for-14 from the floor, including 1-for-2 from 3-point range.
FSU trailed by as many as 11 points in the second half, but Virginia's shooters went cold, which allowed FSU to get back into the game. Virginia shot 9-for-32 from the floor in the second half, including 0-for-8 from beyond the arc.
Virginia led 59-50 with 2:19 remaining, but they wilted down the stretch. Cleveland scored seven points during a 11-2 FSU run to help tie the score at 61-61 with six seconds remaining. Armaan Franklin from Virginia hit a jump shot to put Virginia ahead 63-61 with one second remaining.
FSU called a time out and drew up the inbounds play. Cleveland was able to get open and Harrison Prieto threw a perfect pass to him near the opposing UVA logo past midcourt. Cleveland fired an off-balance shot, but it nothing but net with his buzzer-beat to help FSU upset Virginia. FSU was a +9 underdog heading into this ACC conference matchup.
Watch the FSU/Virginia buzzer beater video below.
MATTHEW CLEVELAND WITH ICE IN HIS VEINS 🥶🚨🥶🚨 @FSUHoops @mcleveland35 | #NewBlood #MustSeeACC pic.twitter.com/etvfF4pukf

— ACC Digital Network (@theACCDN) February 26, 2022
Cleveland, a 6-foot-7 freshman guard from Atlanta, averages 11.4 points and 4.7 rebounds for FSU this season. He scored double digits in his last seven games, and averaged 18 ppg over his last three ACC games.
With the win, FSU improved to 15-13 on the season, while Virginia slipped to 17-12.