French Tennis Federation president Bernard Giudicelli announced Thursday that the French Open would invite up to 60 percent of the normal capacity of fans when the tournament takes place beginning on Sept. 27.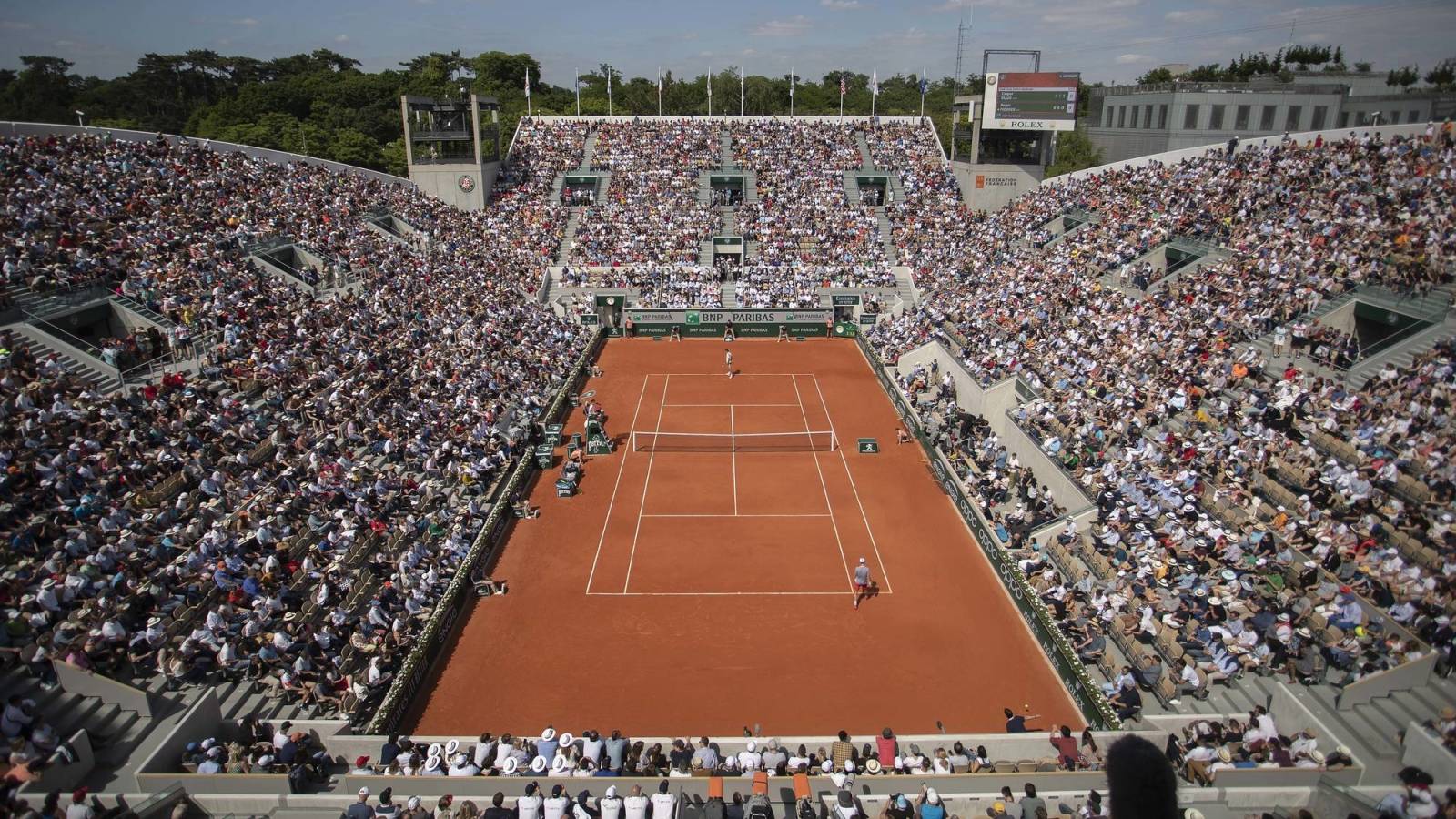 Organizers plan to implement different social distancing protocols on the main court and outer courts at Roland Garros.
COVID-19 Could Force French Open Adjustments
On most courts, half of all seats will be left empty to encourage social distancing. On the main court, however, groups of up to four people will be able to sit together, with just one seat required between groups. Masks will be required while moving about Roland Garros, but are only recommended for those sitting during a match.
Those plans are based on social distancing rules handed down by the French government, which could change its coronavirus guidelines between now and the tournament. If organizers reduce attendance, they will hold a lottery for those who have already purchase tickets.
"We went for the responsible option," Giudicelli told reporters. "Should the situation evolve in the right direction, new tickets would be available in September."
The French Open normally begins in late May. However, organizers pushed back the tournament due to the COVID-19 pandemic. The new dates ruffled some feathers in the tennis world, as they placed the French Open just two weeks after the conclusion of the US Open, leading to a contested late summer and early fall schedule for two Grand Slam events played on very different surfaces.
In total, French Open organizers expect to fill stadiums with about 50 to 60 percent of normal capacity. They're taking a completely different direction than the US Open, which plans to go forward without fans.
US Open Considers Seats for First Responders
The USTA might loosen that stance slightly, however. Given the improving COVID-19 pandemic conditions in New York, organizers may allow some select fans to attend matches at the Billie Jean King National Tennis Center.
"If New York is still looking great in a month and a half, we may act opportunistically," USTA chief revenue officer Lew Sherr told ESPN. "You might see us invite some number of frontal-line workers, health care workers and their families. It's a possibility that we've talked about, but nobody has put pencil to paper on it."
Some events have allowed fans already – including Novak Djokovic's heavily criticized Adria Tennis Tour – while others are considering inviting limited numbers of spectators under strict social distancing standards. US Open organizers say that's impossible for them, however, as the tournament must accommodate a large number of staff and international media to begin with.
"Once we start to let any number of fans in, say, 10 percent capacity, it impacts our ability to leverage the grounds and ensure adequate social distancing," Sherr told ESPN.
One thing remains constant at the French Open: Rafael Nadal will enter as the clear favorite to win on the men's side of the draw. FanDuel Sportsbook lists the 12-time French Open champion as a -125 pick to win the 2020 title, while Simona Halep comes in as the +500 favorite to win the women's title at Roland Garros.