Both the ATP and WTA tours jointly announced on Wednesday that they are suspending all play until at least June 7 in response to the coronavirus pandemic, a move that will dramatically shorten the tennis calendar for 2020.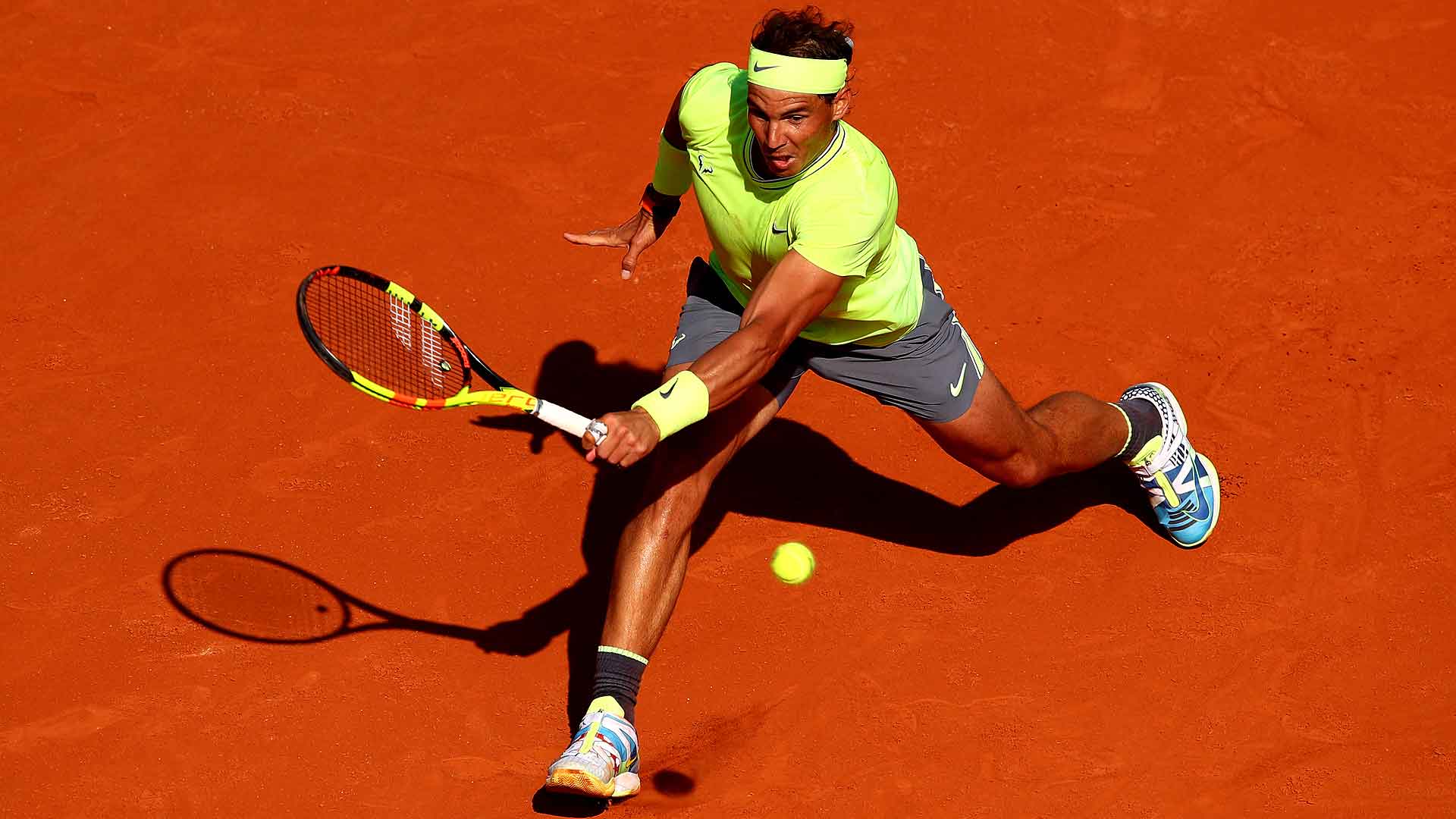 That decision eliminates all of the major clay-court tournaments that typically take place in the run-up to the French Open.
Tennis Rankings Frozen, Return Date Unknown
The decision also applies to the ATP Challenger Tour and ITF World Tennis Tour (formerly known as the Futures level). Both the men's and women's tours are freezing their rankings until further notice.
"The challenges presented by the COVID-19 pandemic to professional tennis demand greater collaboration than ever from everyone in the tennis community in order for the sport to move forward collectively in the best interest of players, tournaments, and fans," the tours said in a joint statement. "We are assessing all options related to preserving and maximizing the tennis calendar based on various return dates for the Tours, which remains an unknown at this time."
While the loss of several top-tier events hurts the tours, French Open organizers still plan to hold their tournament – though not on its original dates. The French tennis federation announced Tuesday that the French Open would now take place from Sept. 20 to Oct. 4 instead of May 24 through June 7, doing so without consulting other tournaments or the professional tours.
"It's unthinkable for us to remove Roland Garros from the calendar," French tennis federation president Bernard Giudicelli told reporters on a conference call. "We looked at the fortnight that was least damaging for the other [tournaments]."
Players, Organizers Question French Open Decision
But the new date could still cause significant problems. The US Open – a hard-court tournament – is still planning to run at its normal time, from Aug. 31 to Sept. 13. That would leave just one week between the two Grand Slams. Not only would top players need to play a tremendous number of five-set matches in a short period of time, but they'd also be doing so on two completely different surfaces if they chose to compete in both tournaments.
The new dates also conflict with the Laver Cup, an event in Boston that pits a team of top European players against a team of players from the rest of the world. Organizers bristled at the French Open decision, especially as the Laver Cup has already sold out.
"This announcement came as a surprise to us and our partners," Laver Cup organizers said in a statement. "It raises many questions and we are assessing the situation."
---
Tennis Calendar Update
All ATP and WTA events suspended through June 7
French Open rescheduled for Sept. 20 – Oct. 4
Wimbledon remains scheduled for June 29 – July 12
US Open remains scheduled for Aug. 31 – Sept. 13
---
Players reacted angrily to the announcement. Canadian player Vasek Pospisil, a member of the ATP Players Council, wrote on Twitter that there had been "no communication with the players or the ATP" before deleting his original Tweet and replacing it with a more measured – but still critical – message.
This is such a difficult time. Everyone is being impacted by this catastrophe. Enhancing communication & working together to find solutions should be the priority. Not going Rogue & making selfish/arrogant decisions to further impact the tour in a negative way. #RolandGarros

— Vasek Pospisil (@VasekPospisil) March 17, 2020
The USTA also noted that it may have to move the US Open to a later date, depending on how the coronavirus pandemic plays out. In doing so, however, it also took a not-so-veiled swipe at the French Open.
A statement from @usopen, the last paragraph of which is pure shade toward Roland Garros' brazen calendar grab gambit.

"At a time when the world is coming together, we recognize that such a decision should not be made unilaterally…USTA would only do so in full consultation…" pic.twitter.com/pp9rWco9rF

— Ben Rothenberg (@BenRothenberg) March 17, 2020
"At a time when the world is coming together, we recognize that such a decision should not be made unilaterally," the USTA said in a statement. "Therefore the USTA would only do so in full consultation with the other Grand Slam tournaments, the WTA and ATP, the ITF and our partners, including the Laver Cup."