Over the next two days, the television is going to be football, football, and more football, and bettors are going to be faced with a host of sportsbetting opportunities. Starting Thanksgiving Day and lasting through Friday evening, there are 19 games.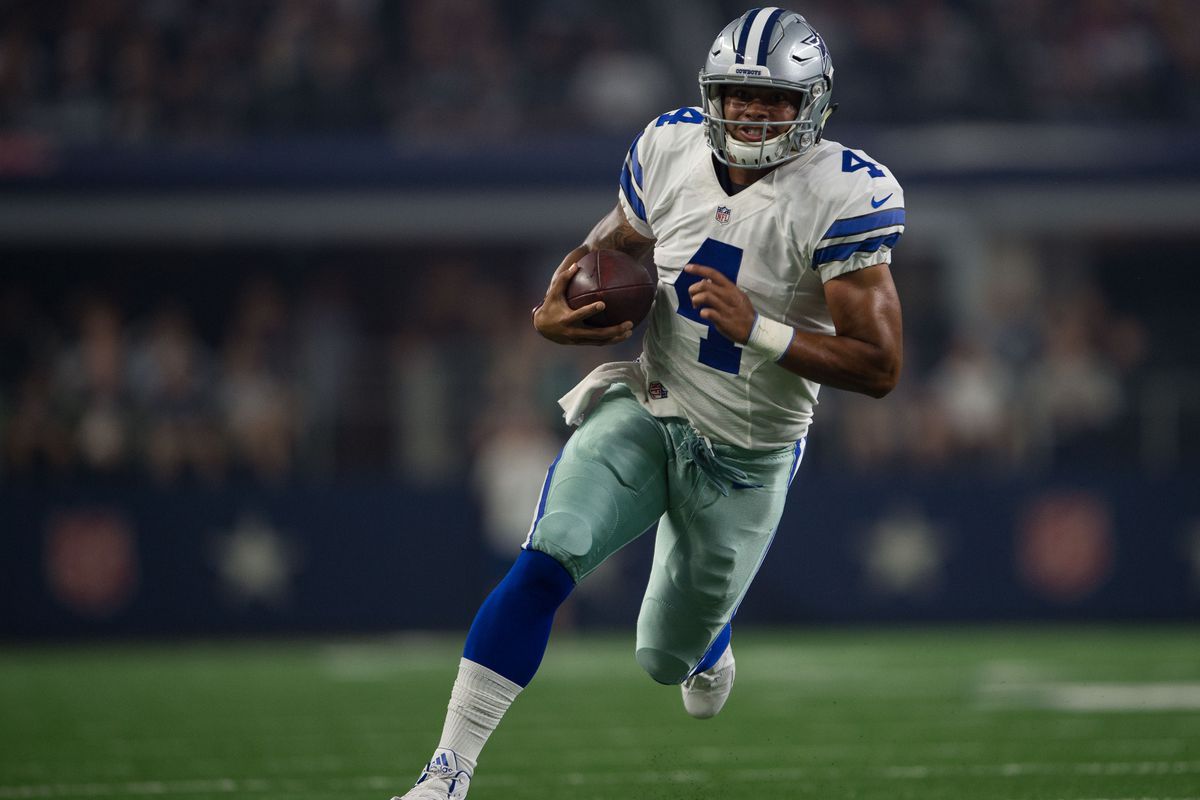 Three NFL games highlight the holiday, with Mississippi vs. Mississippi State thrown in as a college appetizer. Then on Friday 15 games spanning 11 hours will be available to satisfy the most voracious of pigskin appetites.
With that much of the sport over 48 hours bettors have a wide variety of wagers to consider and a lot of information to process. Below are some questions that anyone should consider before plunking money down.
How Much Does Dallas Miss Ezekiel Elliott?
Apparently a lot, if the last two games are any indication. The suspended running back gave the Cowboys a dual offensive threat and without him quarterback Dak Prescott has had to try and carry the load. Elliott didn't play against Atlanta two weeks ago and a trio of replacements gained 67 yards on 15 carries in the 27-7 loss.
Sunday they faced the division leading Philadelphia Eagles and Alfred Morris managed 91 yards on 17 carries but the team still lost, 37-9. They opened as a 3 ˝-point favorite over the Los Angeles Chargers but have been bet down to a pick 'em.
Can Miami Avoid the Upset?
The Hurricanes are on the verge of getting into the College Football Playoffs for the first time in school history. Pitt could ruin their hopes if they can manage an upset when they host them Friday. Miami has played well at home, but struggled on the road.
In their last two road games, they won by five and four points and only covered the spread in one of them. They are 14-point picks against the Panthers and they should win, but it might not be enough to cover.
Is Central Florida for Real?
The No. 13 Knights are one of only four major college programs that are still undefeated, joining Wisconsin, Alabama, and Miami, but because they play in a minor conference, don't get the respect that the big boys do.
That could change on Friday when they face No. 22 South Florida. It's the first ranked program they will face all season and should determine how good they are and what type of Bowl game they will get. They are an 11-point selection at home.
Can Detroit Stop Red-Hot Minnesota?
The first NFL game of Thanksgiving day is a battle of the NFC North with first-place Minnesota traveling to Ford Field to face the second-place Lions. If Detroit can come out victorious, they will be within a game of the Vikings, with five games remaining in the season.
They already have the edge at quarterback with the league's highest-paid player in Matt Stafford, who is once again healthy. Minnesota has been using backup Case Keenum with surprising results as they are currently on a six-game winning streak.
The game went from a pick 'em to the Vikings favored by three and if they win it, could put some serious distance between the two conference rivals.