Four NFL players were arrested on Saturday, and are facing misdemeanor or felony charges ranging from armed robbery, assault, and unlawful possession of a firearm. Washington Redskins wide receiver Cody Latimer, Seattle Seahawk cornerback Quinton Dunbar, New York Giants cornerback Deandre Baker, and Buffalo Bills defensive lineman Ed Oliver were taken into custody on Saturday in three different incidents.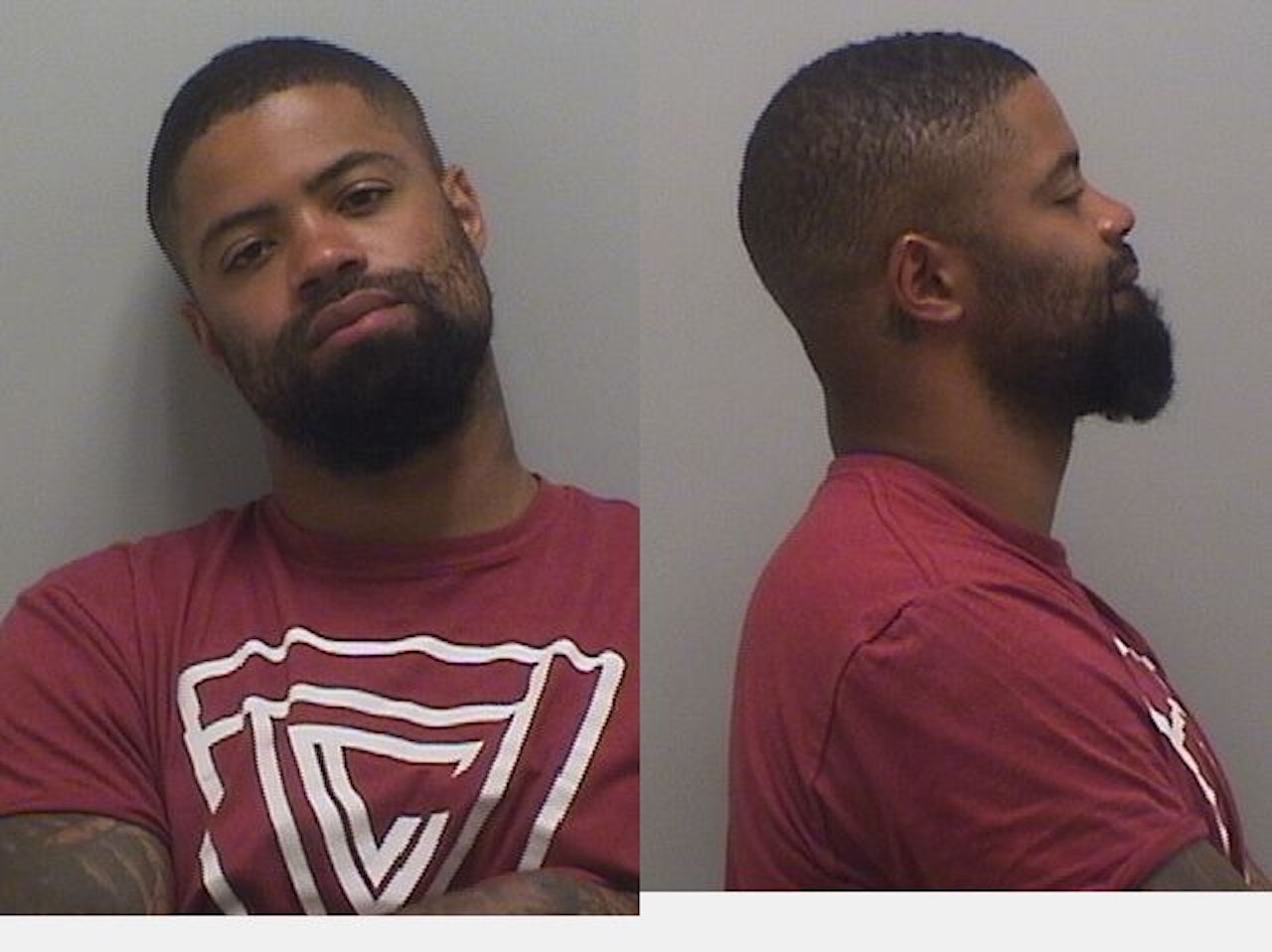 Latimer was the first of the four NFL players arrested. The 27-year-old was allegedly at a party in Douglass County, Colorado on Saturday when gunshots were reported. He was arrested by police and charged with assault in the second degree, illegal discharge of a firearm, prohibited use of a weapon, and reckless endangerment.
Harvey Steinberg, Latimer's lawyer, said in a statement there are extenuating circumstances with his client.
"There's an entire back story to this situation that constitutes one of the most highly provocative situations you can imagine," the statement read. "Please withhold judgment until all the facts of what took place that night are known."
The Redskins said in a separate statement that they are aware of the incident and reported it to league offices. Washington team officials didn't mention anything regarding Latimer's future with the team. He signed a free-agent deal with the Redskins last month. If the charges against him are upheld, the team could waive him.
Dunbar, Baker Incident Gets Cloudy
Quinton Dunbar and Deandre Baker surrendered to authorities in Miramar, Florida after being accused of robbing guests at a party on May 13. The duo was charged with armed robbery and aggravated assault.
Lawyers for the men denied their clients had anything to do with the robbery. Michael Grieco, Dunbar's lawyer, issued a statement on social media professing his client's innocence, though he misspelled his name.
"Today our client, Quintin [sic] Dubar [sic] voluntarily surrendered at the Broward County jail pursuant to a bogus arrest warrant based solely on uncorroborated witness statements that have since been recanted," Grieco said. "As I write this, an innocent man sits in jail facing charges that hold no water. His career and reputation have been put in jeopardy as a result of an overzealous [Miramar police department] that was so excited about arresting a pro football player that they tweeted out their celebration and even tagged his employer in their 'virtual touchdown dance.'"
Baker's lawyer, Bradford Cohen, also said his client is not guilty. Both Cohen and Grieco said they have affidavits from party goers that the two were not involved.
Oliver Could Lose Millions Over DWI Arrest
Ed Oliver's charges aren't as serious as those faced by the other NFL players who were arrested. He could, however, face some serious financial consequences. Oliver was pulled over by Houston police Saturday night and arrested for driving while impaired and unlawfully carrying a handgun.
If convicted of the crimes, Oliver could be in violation of the league's personal conduct policy and face suspension. That, according to Michael Ginnitti, founder of contracts website spotrac.com, could cause the second-year player to lose $81,725 in base salary for each week he misses. Ginnitti tweeted that the remaining $6.8 million on Oliver's rookie contract would no longer be guaranteed.
Buffalo general manager Brandon Beane and head coach Sean McDermott didn't comment on Oliver's situation. He is still participating in the team's virtual offseason training program.