The PGA Tour cancelled four more tournaments late Tuesday evening, bringing the number to nine events that won't be played this year because of the coronavirus outbreak.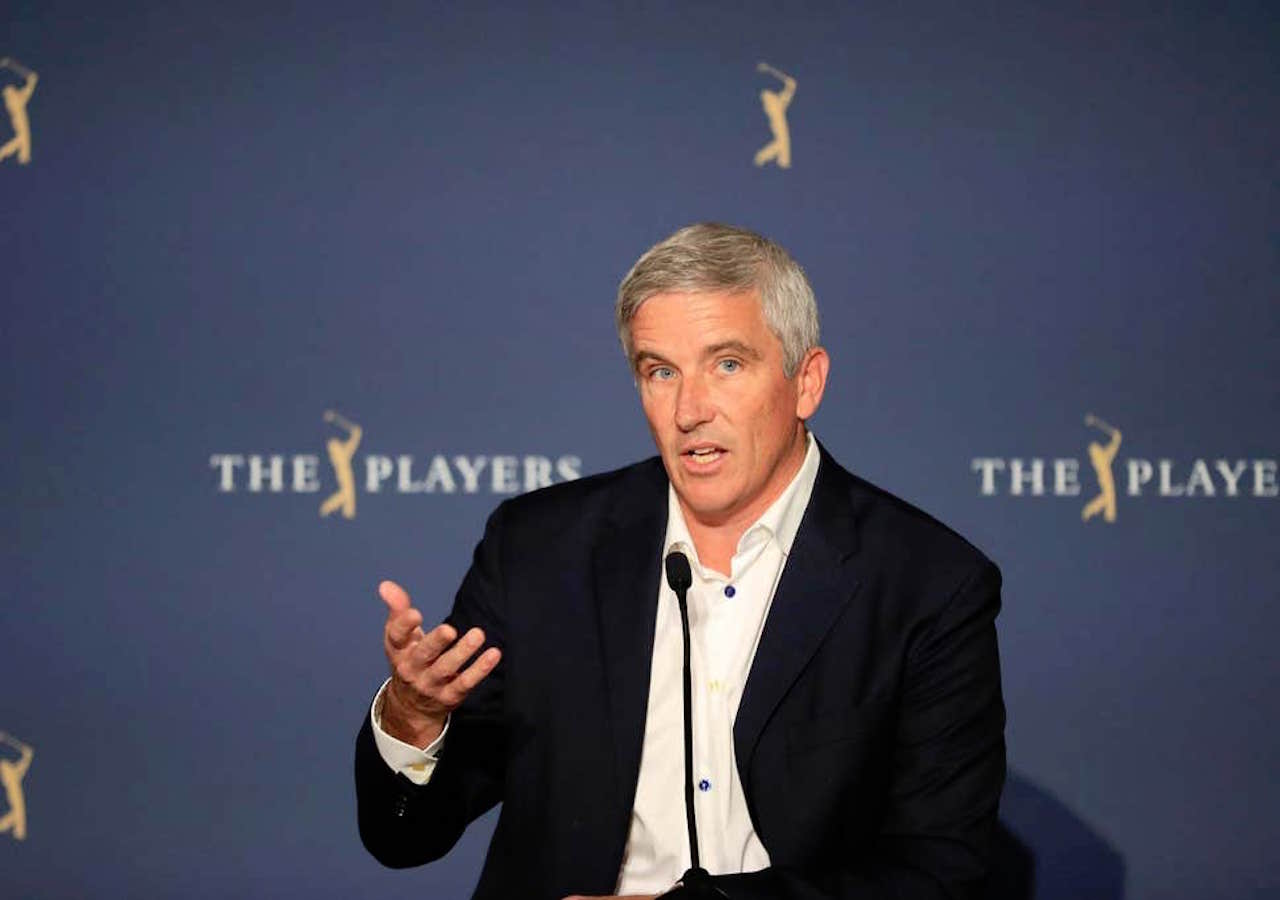 PGA Tour Commissioner Jay Monahan said he consulted not only organizations such as the Centers for Disease Control, but also commissioners from other sports organizations.
"This challenge, this crisis, is affecting everybody differently," Monahan said. "Everybody has their own unique considerations. To hear what others are going through — some of which is applicable to us, some of it not — it's helpful to me as I think about all the things that we're considering. But as it relates to the golf industry, I know every major golf organization is working not independently but together and trying to figure out, as we look to the end of the FedExCup schedule and the end of the 2020 calendar year, how do we put the best product forward for our fans and our collective interests."
---
Cancelled PGA Tour Tournaments
| | |
| --- | --- |
| Players Championship | March 13-15 |
| Valspar Championship | March 19-22 |
| WGC-Match Play | March 25-29 |
| Corales Championship | March 26-29 |
| Valero Texas Open | April 2-5 |
| RBC Heritage | April 16-19 |
| Zurich Classic | April 23-26 |
| Wells Fargo Championship | April 30-May 3 |
| Byron Nelson | May 7-10 |
| Source: PGA Tour | |
---
Cancelled Events Burden to Tournament Directors
The city of New Orleans has hosted a golf tournament in the area since 1958. The 2006 Zurich Classic was even played nine months after Hurricane Katrina, the first sporting event in the city since the catastrophe.
So when the PGA Tour told the tournament director this year's tournament is being cancelled, it was devastating news. Tournament officials estimate that $40 million in economic activity is generated from the event. The event has also donated $20 million to local charities since 2005. Officials with the Zurich Classic put out a statement Wednesday.
"The health and safety of our fans, players, sponsors, and volunteers remain our top priority," the statement read. "We appreciate the patience and understanding of all those impacted as we work through this process."
Monahan realizes the hardship the cancellations create and said that makes his decision all the more difficult.
"It's really hard, because these tournament directors, they're working on this tournament 365 days a year," Monahan said. "They're working with their communities, they're working with our players. They're kind of the pulse for the game of golf in that community, and they so want to stage their events."
Future Tournaments in Jeopardy
Unfortunately for the PGA and its fans, there is no guarantee that more events won't be canceled in the coming days and weeks. Monahan said he has no timetable for when the tour can start putting on events again.
"I think the reality is that by the time we're talking to them, we're not surprising them," Monahan said. "We're all dealing with the same set of facts, and we all want to come to the right decisions together, so that part of it I feel really good about."
The next tournament currently on the schedule is the Charles Schwab Challenge at Colonial Country Club in Fort Worth, Texas. Calendered from May 18 – 24, there is no certainty as to whether the event will proceed.
"We are 10 weeks out and I don't want to say we are business as usual, because we're not," tournament director Michael Tothe told the Fort Worth Star-Telegram. "We are running through various scenarios and monitoring what the City of Fort Worth and the PGA Tour do."