Fortnite is one of the most popular titles in the history of gaming, but Epic Games' battle royale could be a little too much fun for some, according to a recent Bloomberg report on rising concerns about Fortnite addiction.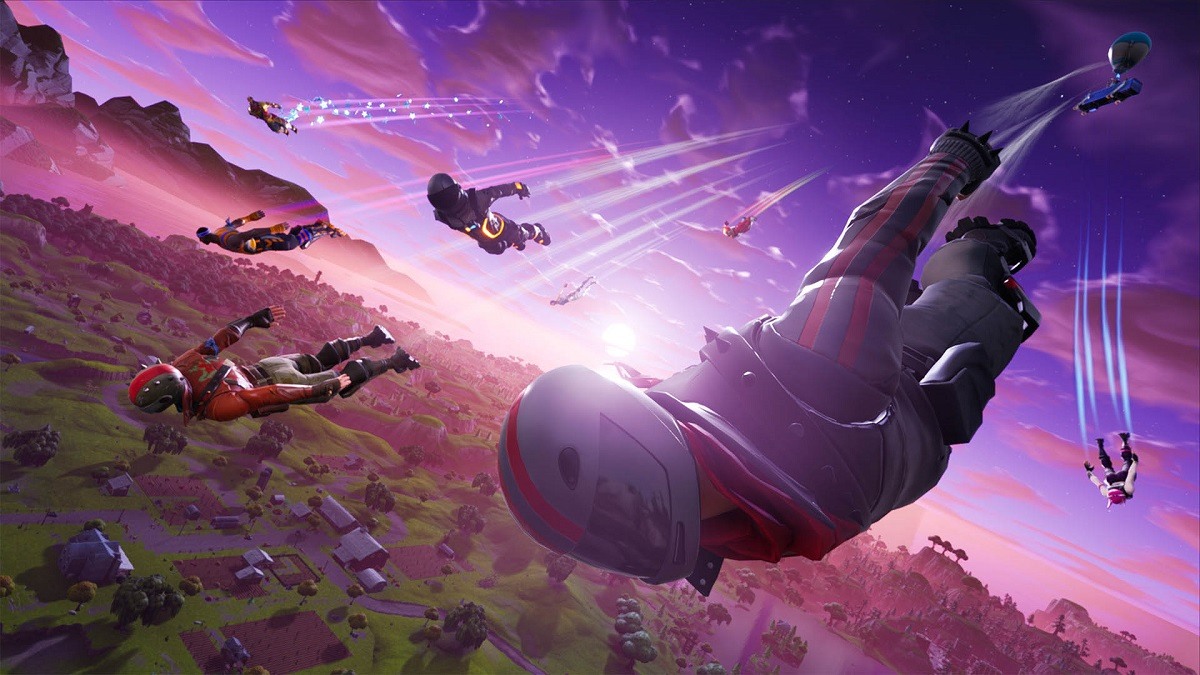 Such consideration for the well-being of the world's youth comes at a time when the NFL began looking to tap into the Fortnite action (only to have the effort backfire) and after veterans on one NHL team decided to ban the game in their locker room and on road trips to keep their younger teammates more focused on winning hockey.
Meanwhile, Bloomberg reported, some distraught parents reached a tipping point over their offspring's rash affinity for the game and made a "tough love" decision to send their Fortnite-addicted kids to rehab.
Virtual Addicts
At first glance, the Bloomberg story might seem like fearmongering click bait. However, video games have become an easy means of escapism and a demoralizing vice ever since home gaming systems hit the marketplace the 1980s. And in June of this year, the World Health Organization designated "gaming disorder" as a real disease.
"This game is like heroin," said child behavior specialist Lorraine Marer. "One you are hooked, it's tough to get unhooked."
The game is simple. You parachute onto an island with 99 other players. The goal is to survive as the last player standing. You can play solo matches or team up as a duo, or play in a squad with three others. But since its release, an unknown number of users spend every waking hour on the game and even sacrificing sleep in a quest to keep playing.
Epic claims that Fortnite has a user base of 200 million, which is up from a June report that counted 125 million users. With action available 24/7, at any given moment, there are roughly 8.3 million users playing concurrently.
Fortune Magazine reported Fortnite passed $1 billion in revenue for Epic Games in July 2018. Epic has monetized their tremendous reach by selling different Fortnite skins, or costumes, to users. This has included a recent partnership with the NFL to allow Fortnite players to buy and wear the uniform of their favorite NFLers.
Football Fumbling Fortnite
The NFL quickly jumped on the Fortnite bandwagon. The NFL and Epic Games partnered to bring NFL uniforms and skins to Fortnite. Patrick Mahomes, an MVP candidate and quarterback from the Kansas City Chiefs is a fan of Fortnite. Mahomes played a match one day after practice. To his surprise, another user sporting a Mahomes' #15 jersey killed Mahomes to end his game.
The NFL pulled the promotion within a few days, however, after they realized users and trolls with twisted senses of humor utilized uniforms to portray certain ex-players with criminal records (e.g. OJ Simpson) in a negative light.
'Ninja' the New Elvis?
Gamers who stream their sessions on Twitch have become this generation's version of rock stars. Richard Tyler Blevins, most known from his username "Ninja," became an overnight sensation due to his prowess at Fortnite.
The 26-year old ex-pro Halo player from the Chicago suburbs essentially came out of nowhere. He began streaming Fortnite upon its initial release and the more he won games, the more followers he attracted. Ninja became the product of luck, timing and skill. By the end of 2017, Ninja's follower count reached 500,000.
In March 2018, Ninja played a round with hip-hop impresario Drake and he set a Twitch record for most viewers on an individual stream. By now, Ninja is a household name in gaming circles. If you do not know who he is, there's a high probability that your children definitely know Ninja is the GOAT.
Ninja is one of the biggest YouTube stars, with more than 20 million subscribers. Kanye West, by comparison, has fewer than 5 million subscribers, and Metallica's official channel has just over 4 million.
CNBC reports that Ninja earns more than $500,000 a month streaming his Fortnite sessions. That's like better than pro sports money, when when you consider the average NBA player, in the league that pays the more than any other, makes $6.4 million a year.
Ban It, Eh?
The Vancouver Canucks recognized a potential problem and banned Fortnite in preseason after coaches and vets noticed younger players were engrossed in Fortnite. So much so, the game took up their spare time on the road and in the locker room.
Earlier in the baseball season, Boston Red Sox pitcher David Price drew heat from fans for his fondness of Fortnite. When Price missed a start in May against the New York Yankees with carpal tunnel syndrome, internet sleuths were quick to point out the rarity that a professional athlete would be sidelined with an injury very common with gamers and tech workers.
Price denied he missed a start due to his love of Fortnite. In the end, Price got the last laugh when the Red Sox won the 2018 World Series.
One anonymous NBA agent told the Washington Post how the rise of Fortnite could be a concern. "It's not something the teams will come to you about," the agent said. "A coach or GM won't say anything, but trainers do. Teams with really young players complained all year about guys not sleeping. It used to be chalked up to them partying and all that, but now it's because of them playing video games all night."
DFW Battle Bus
In David Foster Wallace's 1996 tome Infinite Jest, the American author delves into escapism and addiction. In his 1,000-page dystopian fantasy, some citizens become deeply enamored by a film referred to as "The Entertainment." The film is so addicting and entertaining, that users do nothing else but watch it over and over again until they eventually die.
Many literary professors are quick to point out that "The Entertainment" could also be symbolic of television in general (or, more recently, the internet), with Wallace predicting the binge-watching phenomenon that made services like Netflix change the way we consume media.
It's with similar prescience that Wallace's novel explains how a survival video game could be capable of taking our planet by storm. In a virtual world that is so encompassing, in extreme cases, absolute envelopment by the game would drastically alter the personality of its user.
And that's what people are starting to consider with Fortnite. It might be the most popular recreational activity at present, but that also means there's no shortage of junkies being created.