Somehow, the Fort Lauderdale Stakes slipped through the grading cracks. How else to explain Saturday's $200,000 turf battle at Gulfstream Park being "only" a Grade 2?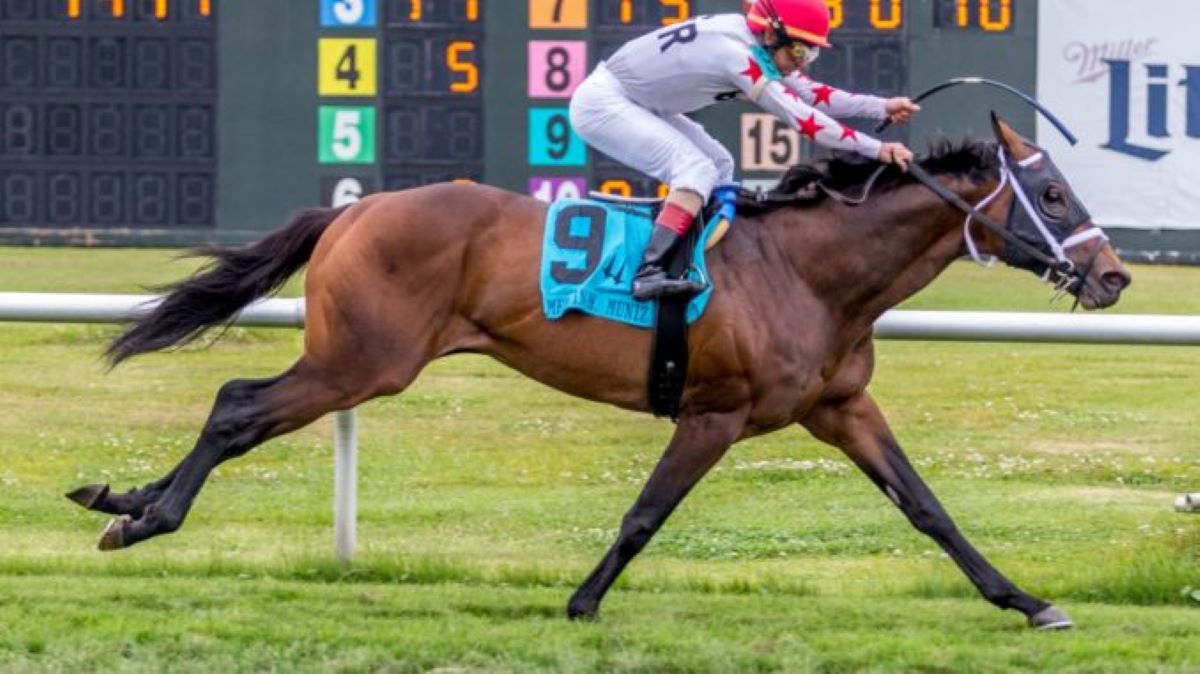 With this field – eight of the 10 horses in Saturday's Fort Lauderdale are stakes winners, six of those graded – the Fort Lauderdale should be up for a grade check. It is a terrific wagering race. And speaking of stakes, the Fort Lauderdale provides the prep for the richest turf race on the winter calendar – the Pegasus World Turf Invitational.
The 1 1/8-mile Fort Lauderdale headlines Saturday's 11-race Gulfstream card, one featuring five stakes – four graded – worth $575,000 in purses. It moved from its traditional early January spot to mid-December to serve as the local prep to next month's Pegasus. That is how you get a field like this – dangle a $1 million carrot over the Gulfstream grass.
This is how you get horses like trainer Todd Pletcher's tandem of Grade 1-winning Halladay and multiple-stakes winner Largent. This is how you get 12-time winner and $1.2 million earner Factor This, brought to the fray by Gulfstream newbie trainer Brad Cox. And this is how you get Grade 2 winners such as Somelikeithotbrown and Channel Cat.
Fort Lauderdale Defines a Great Wagering Race
And we haven't mentioned the wild card – Grade 3 winner and likely pace beneficiary Spooky Channel.
"This is going to be a tough race. This is a prep with some real teeth to it," Pletcher told Gulfstream Park. "I think if either one of them were able to perform well in here, it would certainly tell us that they belong in the Pegasus."
Pletcher referred to Halladay and Largent. Not the late Hall of Fame pitcher Roy Halladay, nor the Hall of Fame receiver and former Congressman Steve Largent. No, we're talking their equine namesakes.
Halladay to Largent Isn't a Celebrity Game Here
Halladay is unbeaten in three races at Gulfstream, capturing the Tropical Park Derby, an optional claiming allowance and the Sunshine Forever this year. After a non-threatening fourth in the Grade 2 Bernard Baruch at Saratoga, Halladay turned that into a stellar performance at the Grade 1 Fourstardave at the Spa.
Last out, Halladay set the early pace in the Breeders' Cup Mile, before fading to sixth. This is a horse who doesn't just like, but needs, the lead. He's gone gate-to-wire in his last four victories.
This is Halladay's first trip beyond 1 1/16 miles, which has Pletcher's undivided attention.
Pletcher Wants Answers on Halladay's Stamina
"We're interested in trying to stretch him out. We know that he's fond of the Gulfstream course, so we felt like this was sort of a good opportunity to see how he would handle a little more distance," Pletcher said. "If this were to go really well, it would put the Pegasus Turf in play, so that's what we're trying to find out."
The same applies to Largent, who captured three wins and a second in four career Gulfstream starts. An Into Mischief gelding, Largent owns two ungraded stakes victories, both against fellow Virginia-breds. He too has never gone nine furlongs.
Those two will see a former Pletcher stablemate in Channel Cat, who moved from Pletcher's barn to Jack Sisterson's this year. Channel Cat finished third in this race by less than a length to Instilled Regard last year, 10th in this year's Pegasus and fourth in the Grade 2 Pan American before Sisterson put him on the shelf after that March 28 race. Unlike Halladay and Largent, Channel Cat is cutting back in distance.
Pegasus Fever Runs Rampant in This Field
But not in ambition. Sisterson, who said he got the Calumet Farm-owned Channel Cat only because he's Calumet Farm's designated trainer – and not through anything Pletcher did or didn't do – said the purpose here is getting Channel Cat back to the Pegasus Turf.
"Absolutely, that's the goal. Sometimes they slow down with age, so we'll see if that's the case with him," Sisterson said. "Training-wise, he doesn't show that he has, but you don't know until you bring them over there in the afternoon. That's the main thing."
The same applies to Spooky Channel, a closer who figures to thrive on the expected hot pace Halladay, Factor This and Somelikeithotbrown likely will set. The winner of the Grade 3 W.L. Knight Stakes at Gulfstream, Spooky Channel recorded 117 Equibase Speed Figures in his last two races. He could pick up the pieces left in a speed duel.
Factor This Hit the Board 7 of 8 Times in 2020
That is, unless Factor This controls the pace – just like he did winning five of eight races this year. Between Feb. 15 and Aug 2, Factor This won four races – three of those graded stakes. That included a gate-to-wire romp at the Grade 2 Dinner Party at Pimlico. He's won Grade 2s at three different tracks this year: Fair Grounds, Churchill Downs and Pimlico.
The streak ended with a horrible trip and eighth-place finish at the Breeders' Cup Mile last month. Yet, 5/2 favorite Factor This owns the field's best Equibase Speed Figure – a 118.
Fort Lauderdale Stakes
Morning Line (Jockey)
Somelikeithotbrown, 4/1 (Tyler Gaffalione)
Delaware, 5/1 (Irad Ortiz Jr.)
Doswell, 20/1 (Junior Alvarado)
Breaking the Rules, 8/1 (Edgard Zayas)
Channel Cat, 15/1 (Corey Lanerie)
Largent, 20/1 (Paco Lopez)
Tide of the Sea, 15/1 (Joe Bravo)
Spooky Channel, 12/1 (Julien Leparoux)
Factor This, 5/2 (Jose Ortiz)
Halladay, 7/2 (Luis Saez)
Or – could Somelikeithotbrown take that speed duel to the winner's circle? He beat Halladay and other New York-breds in the Bernard Baruch. He shares the same front-running style as Halladay, but unlike his fellow New York-bred, he's seen 1 1/8 miles enough to win twice, finish second once and third once in six trips at that distance.
The Pick: Factor This. Yes, he'll play a part in the expected brutal speed duel involving three-fourths of the field. But unlike several of his cohorts – yes, Halladay and Somelikeithotbrown, we're talking to you – he has the tactical speed and experience at this distance to survive this. That said, keep an eye on closers Delaware and Spooky Channel, both of whom can pick off pieces of this board in what is a great wagering race.