Gheorghe Hagi was one of the stars at the 1994 World Cup in the US. Guided by his goals and assists, Romania went through to the quarterfinals in the tournament, only to be knocked out by Sweden after an epic penalty shootout.
Hagi, now 56, is fondly remembered by American soccer fans for his tremendous goal against Colombia in the group stage, and for his heroics in the last Round of 16 encounter against Argentina, which Romania won 3-2.
In a recent interview on Romanian TV, Hagi spoke of his future plans. In addition to expressing a fondness for US soccer, he suggested his interest could go beyond sending graduates from his training academy in Romania to the MLS.
Invested in the future of Romanian football
Hagi, a former player at both Spanish La Liga giants Barcelona and Real Madrid, went into coaching once his playing days were over in 2001. After stints with the Romanian national team, Galatasaray (Turkey), and Steaua (Romania), Hagi created his own academy on the outskirts of his hometown, Constanta on the banks of the Black Sea. The project turned out to be highly successful.
Hagi invested more than $10 million of his own money to create the most modern training facilities in Southeast Europe. Inspired by the working methods at Ajax, Barcelona, Real Madrid, and Manchester City, Hagi tried to apply as many of them as possible into his project. Currently, 200 kids train daily at Hagi's Academy.
The academy's first team, Viitorul, got promoted to the first tier (Liga 1), in 2012 and quickly established themselves as a force in the league. With Hagi acting out as owner-chairman-manager, Viitorul won the national title (2017) and the Cup (2019). The team also played in the preliminary rounds of the Champions League and Europa League, Europe's top club competitions.
In the summer of 2020, Hagi stepped down as manager of Viitorul stating that he needed "a break" and the chance to find "a new challenge … a step forward in his career."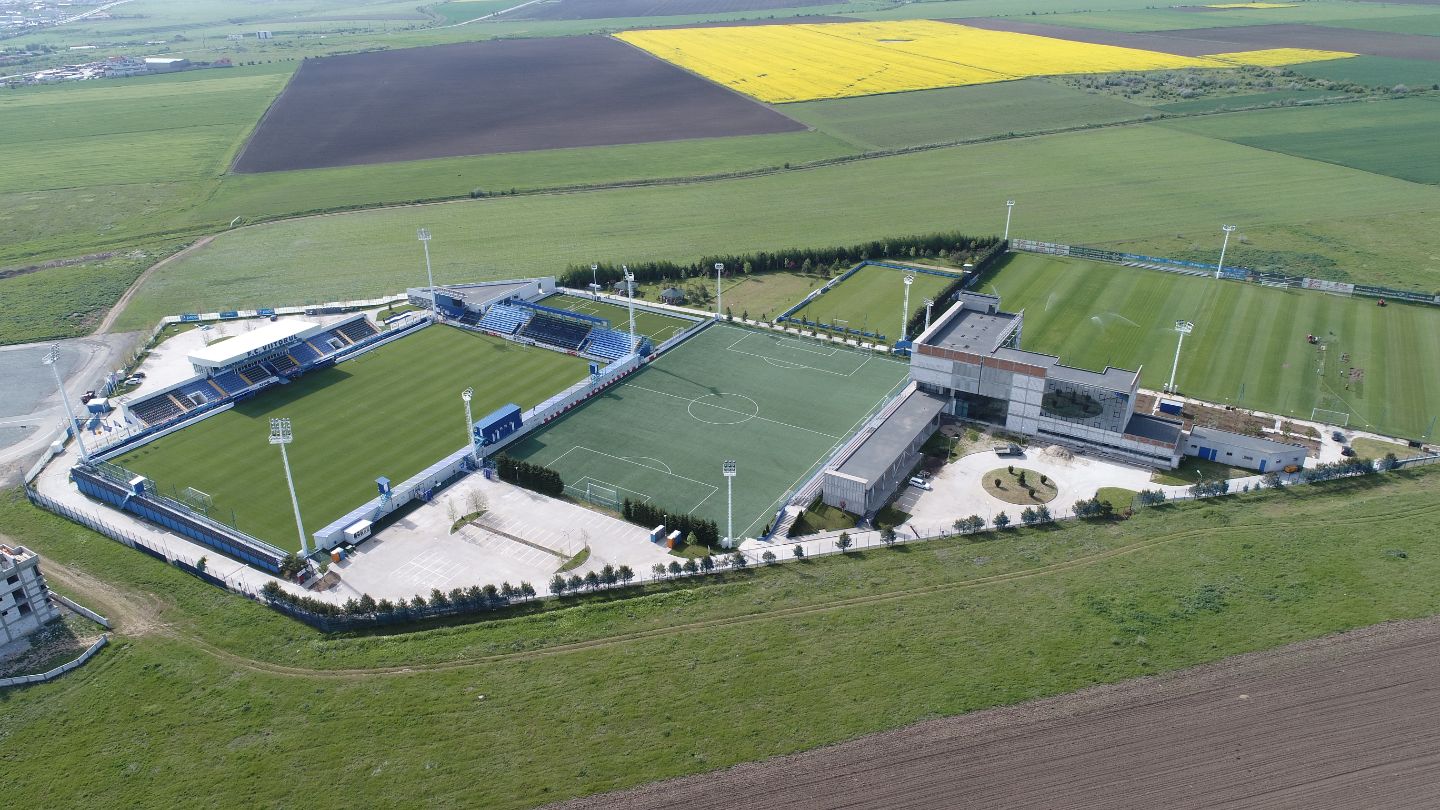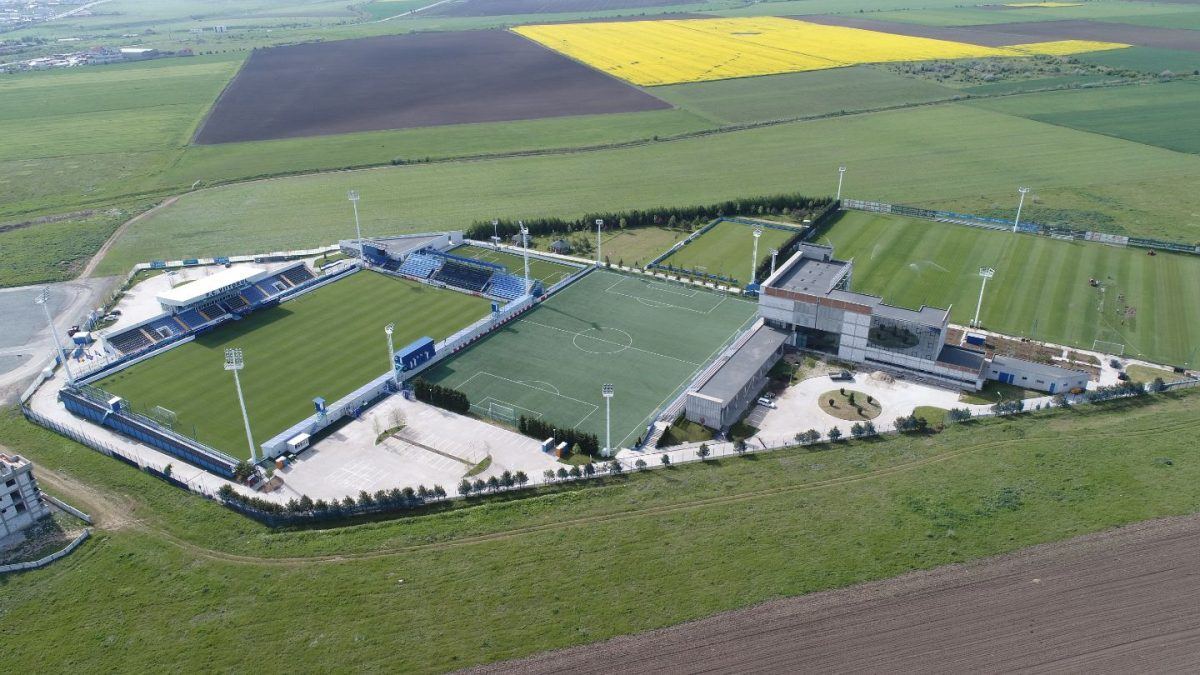 Taking on the game's biggest names

Hagi is good friends with the likes of Pep Guardiola, Ronaldo Koeman, Rivaldo, and Hristo Stoichikov. City's manager, impressed what Hagi built in Romania, even promised to visit the Hagi Academy. Meanwhile, Ballon d'Or winner Rivaldo, whose son Rivaldinho is a striker for Viitorul, says he believes Hagi feels he is ready for a tougher challenge.
"I played at the highest level as a player," Rivaldo told OG News. "I was there, among the players I now see managing the top sides in football. I feel ready to be in this race." 

There was interest in Hagi from the Saudi Arabian national team leading to the World Cup in 2018, as well as from clubs in Russia and Turkey. He didn't find any to be appropriate. "I made mistakes in the past, I promised not to take charge of any team during a season. I want to start fresh, at the beginning of a campaign, to be able to apply my ideas and my principles," Hagi said.
Hagi: 'I like the USMNT a lot, it's full of potential.'
Talking to Romanian national TV broadcaster TVR1 last month, Hagi spoke about his future once his sabbatical year finishes.
"I have two objectives: to coach a strong club team and, if there's a chance, a national team too. I don't know the nationality, but that's what I'd want for my career," Hagi explained. "I'll go where there will be the highest interest for me. I don't know if I'll bring instant success. I am ready for the biggest challenges, that's how I feel."
Asked whether he'd favor a move to the Romanian national team, Hagi replied:
"I am 56 now, I have experience, I've been working well for some time now, I learned a lot and I am more mature. It can be any national team. I love the American team. It looks extraordinary to me. Beautiful, young blood in that team. I made notes, the team looks fantastic. I think they will be great and challenge for the big objectives in 2026, at the World Cup."
The final tournament in 2026 takes place in the US, Mexico, and Canada.
Current USMNT head coach Gregg Berhalter, 47, who's been in charge since 2018, will be out of contract after the World Cup in 2022. Should he move out of international football, Hagi could become a real possibility for the future of US soccer.
If you fancy a bet on the USMNT at the World Cup in 2022, you should know that bookies have it at as a huge long shot at +10100. The favorites to win the World Cup in Qatar are France and Brazil, tied at +700, followed by England at +900 and Belgium at +1000. Messi's Argentina is at +1300, while Ronaldo's Portugal stands at +1500.
Hagi continues to flirt with the US and MLS
Hagi's ties with the United States aren't just related to the World Cup in 1994. His son Ianis, 22, currently under contract with the Scottish champion Glasgow Rangers, was a target for FC Dallas in 2019 when he was playing for his dad's club, Viitorul.
Rumor had it that FC Dallas wanted Hagi, Sr. as a coach too.
Last month, MLS champions Columbus Crew signed Viitorul's Alex Matan, 21, for around $800,000. Hagi Academy graduate Alex Mitrita, 26, joined New York City FC in 2019 from another Romanian club, CS Universitatea Craiova.