Floyd Mayweather, Jr., says that he will "soon" start training for a transition into the world of mixed martial arts, lending more credence to the idea that the boxing champion might give the octagon a try now that his career in the ring is over.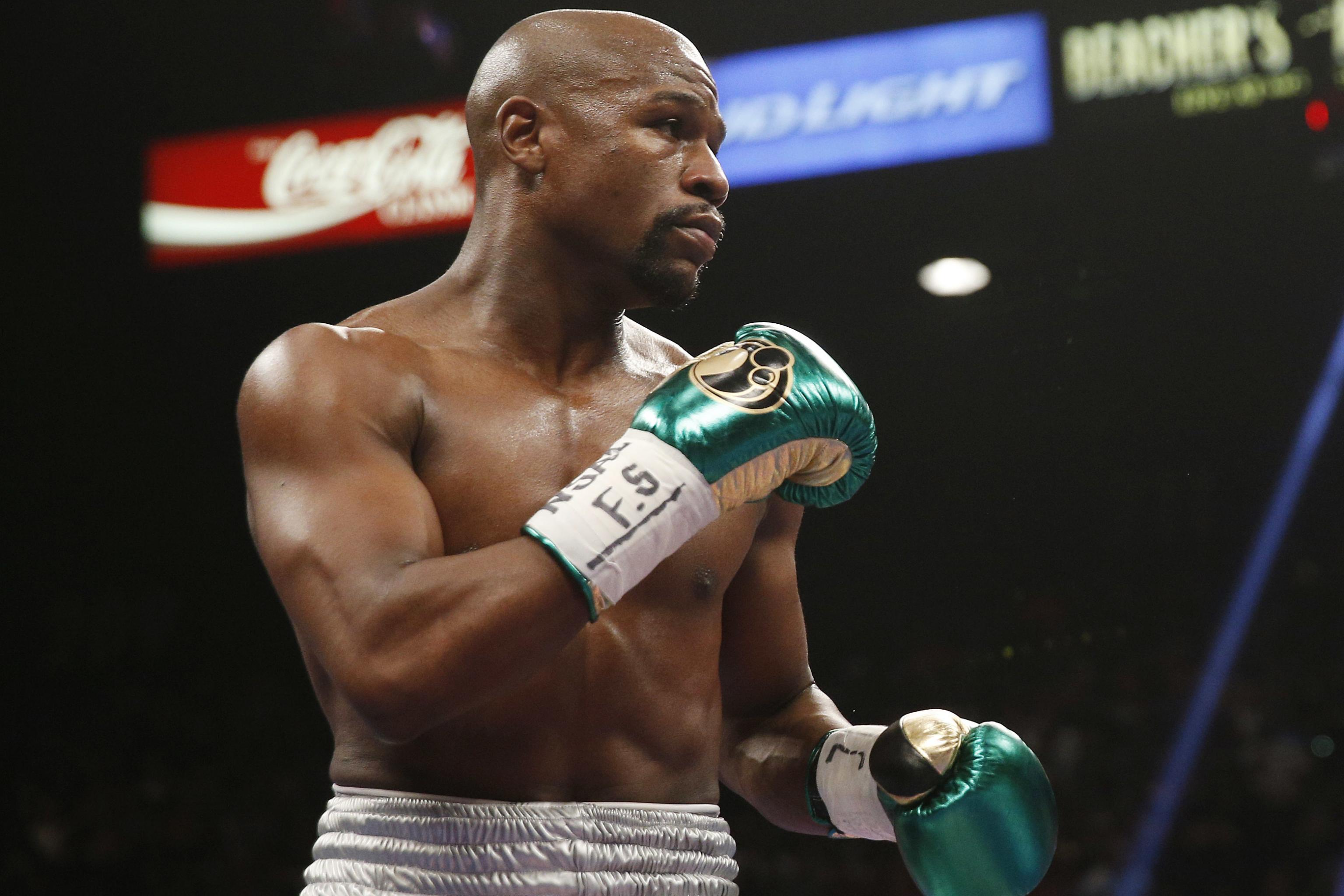 Mayweather made the comments to TMZ Sports, confirming that he was in talks with UFC welterweight champion Tyron Woodley about training sometime in the near future. However, the retired boxer made it clear that he was in no rush to jump into competition before he was ready to do so.
"Even if it takes six to eight months, whatever it takes, we want to make sure that everything is done correctly and everything is done the right way," Mayweather told TMZ.
Mayweather Rates His Ground Game
During the impromptu interview, Mayweather took a moment to rate the various aspects of his potentially MMA game. One obvious question is whether the boxer can adjust to the ground game, an element that plays a major factor in MMA bouts.
According to Mayweather, that might not be as large a problem as some fans think.
"My wrestling game is not that bad," Mayweather said. "On a scale of one to ten, I would say it's probably a seven, and I think we could take it up to like a nine."
He showed a little bit less confidence in his kicks, rating them as only a four. Naturally, Mayweather has plenty of belief in his striking ability when it comes to hitting with his hands.
"Of course, my hand game on a scale from one to ten is a 100," he opined.
Nothing Left to Prove in Ring
Mayweather finished one of the most lucrative and dominant careers in the history of professional boxing last August when he stopped UFC legend Conor McGregor in the 10th round of their fight in Las Vegas. Mayweather retired with an unblemished 50-0 record and 27 knockouts. At various times in his career, he held world championships in five different weight classes and was widely considered the world's best pound-for-pound boxer at various times in his career.
Rumors that Mayweather might be headed over to the UFC – perhaps even for a rematch with McGregor in the realm of MMA – have been floated ever since the fight last summer. They intensified in December, when UFC President Dana White told ESPN that Mayweather was serious about pursuing an MMA career.
"It's real," White said to ESPN. "Have you heard Floyd talk about many things that aren't real? He usually tips his hand when he's in the media."
It would seem unwise and unlikely for Mayweather's first UFC fight to be against McGregor, who currently holds the organization's lightweight championship. When asked if that was his goal, Mayweather told TMZ that he couldn't really say what his plans were at the moment.
He did, however, make it clear that there was definitely a way for the UFC to get him onto a card at some point in the near future.
"It's all about presenting the right numbers," he said. "Of course, they gonna present the right numbers and we're gonna make it happen."