Florida is set to face their first real test this season when they host Auburn Saturday at the Swamp. The Gators and Tigers sport identical 5-0 records, but look closer at who those victories were against.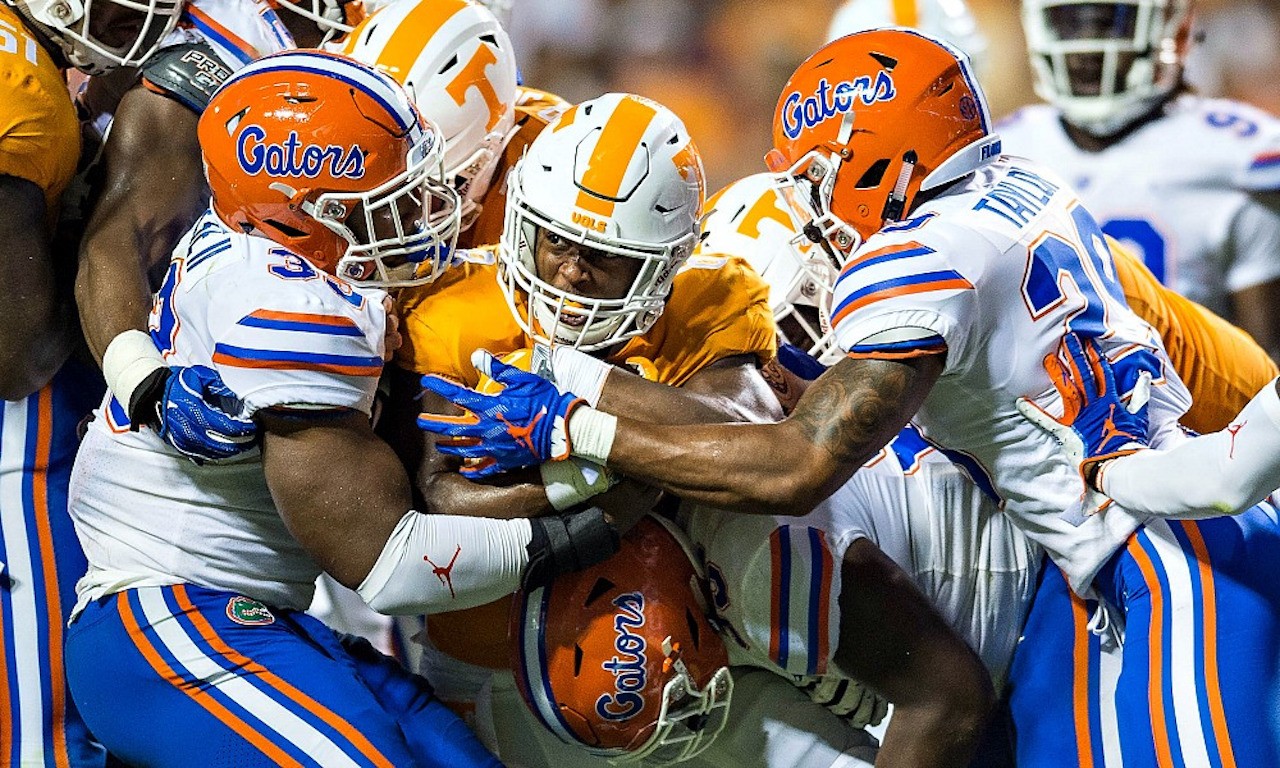 Florida have defeated unranked Miami, Tennessee-Martin, Kentucky, Tennessee, and Towson State. They won the last two games without starting quarterback Feleipe Franks, who suffered a brutal ankle injury in the Kentucky victory.
His replacement is Kyle Trask. In the two games he started, the junior has thrown for 488 yards, four touchdowns, and two interceptions. Auburn coach Gus Malzahn told reporters in his weekly press conference, that putting pressure on Trask will be a key.
"I think that'll be a big factor in the game, who can make the other quarterback more uncomfortable," Malzahn said.
Florida coach Dan Mullen knows that is definitely a possibility with the Auburn defense. He said in his weekly press conference, that he is concerned with the Tigers' defense, which is ranked 33rd in yards allowed per game.
"Well, I mean the talent," Mullen said. "They have talent and depth, like I said. They have guys that could have been high draft picks last year that decided to come back for their senior year. They're not lacking in the talent and the depth."
Florida Looking for Upset
The line opened with the game as a pick 'em, but has since moved 2.5 points in Auburn's favor. Still, Mullen is convinced his team has a good chance to win.
"This is what you come here for, to play in these games," Mullen said. "This is why you come to Florida, to play in big, big games like this. We don't shy away from it. The intensity needs to be there within our preparation all week."
Malzahn, who was coaching for his job before the season began, has wins against Oregon and Texas A&M, and said this is just another game where the team must have total focus if they are going to win.
"Our guys have done a good job of that up to this point," Malzahn said. "We'll have to continue to do that.  This is a week-to-week deal. You can't get too high or too low. You've got to stay the course. And, of course, we have our hands full with this one. We really don't expect our guys to be distracted in any way with this game."
Michigan Needs Victory
Michigan has had a rough season through five games, and it doesn't look to get much easier this Saturday against No. 14 Iowa. The No. 19 Wolverines need a quality win to essentially save their season. They are a 3.5-point favorite over the visiting Hawkeyes, but Michigan coach Jim Harbaugh has preached against overconfidence.
"Iowa is consistently good and have been for many years," Harbaugh said. "One of the things that strikes you the most about them is that they're consistently really good at all three phases. Good in experience, and good at consistency."