The top-ranked Alabama Crimson Tide have easily won their first two games this season, and are once again eying the College Football Playoff and a potential national title. But they'll face the toughest challenge of the young season so far when they travel to face the No. 11 Florida Gators on Saturday.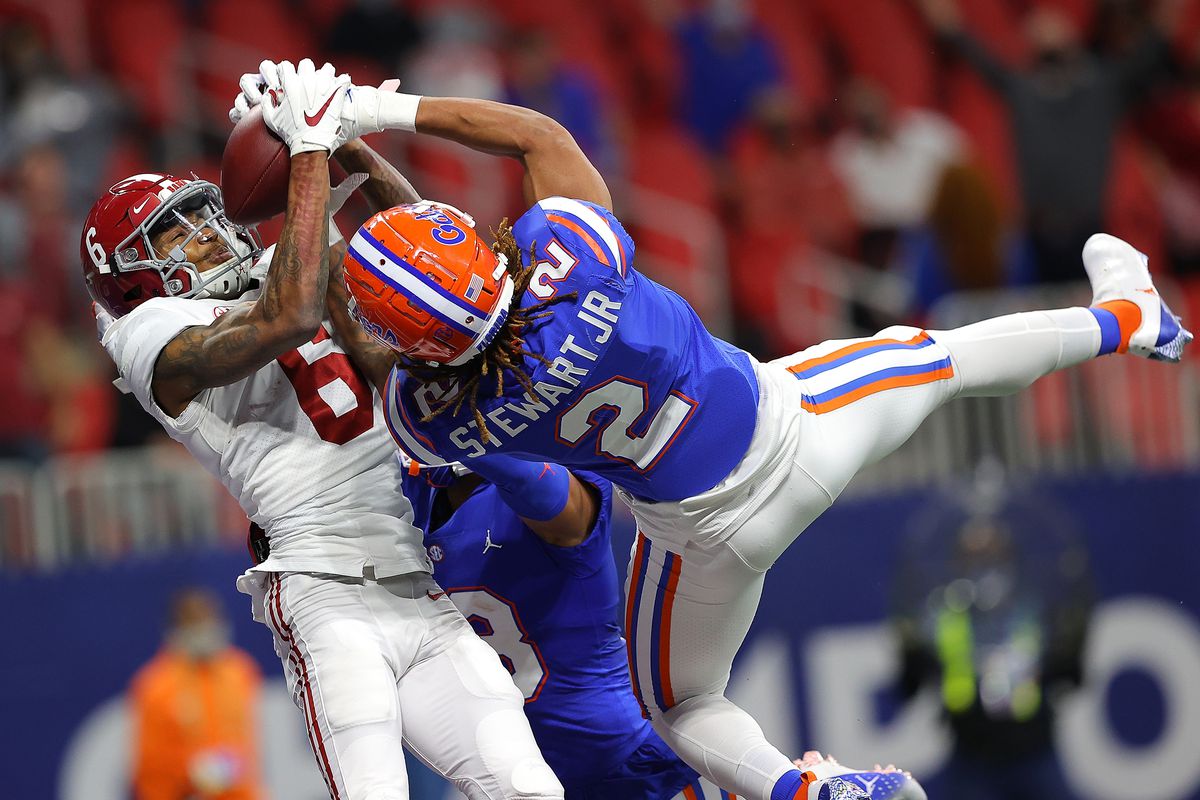 Both Alabama and Florida have jumped out to 2-0 records, though the Crimson Tide have impressed more in the early going.
Alabama amped up for Florida battle
No. 1 Alabama opened its season with a 44-13 thrashing of Miami, in a game some pegged as potentially scary for the Tide. Alabama then easily took card of Mercer at home, winning 48-14.
That second win didn't impress Alabama head coach Nick Saban, given the low level of opposition. But Saban says that his team appears more interested in its upcoming matchup with the Gators.
"We have had a lot of better energy and focus," Saban told reporters. "We practiced a lot better. I'm not disappointed in the practice for this game."
Florida coach Dan Mullen knows that his team can make a statement with an upset win over Alabama. He also bemoaned the fact that these opportunities don't come around very often. With the two schools in separate SEC divisions, the Gators last hosted this matchup in 2011.
"I think the league creating more of these games is really good for the fans, good for the players and good for the conference of creating these type of games a little bit more where you get this opportunity," Mullen told reporters. "I think it is really exciting…the more you get to play different teams within your league, I think the better it is for the fans, better experience for the players."
Alabama comes into the game as a 14.5-point favorite over Florida, according to DraftKings Sportsbook. But even the fact that there's a reasonable line shows that oddsmakers are giving the Gators some respect. Florida is +460 on the moneyline – a clear underdog, but one that has a fighting chance of pulling off a season-defining upset.
Gators may face quarterback controversy
The Tide have dominated the rivalry in recent years, however. Alabama has beaten Florida four times in the SEC Championship Game. Saban has put up a 7-1 record against the Gators since taking over as head coach in 2007.
One area to keep an eye on during Saturday's game is Florida's quarterback situation. Starter Emory Jones and redshirt freshman Anthony Richardson have both earned reps over the first two weeks, and both are part of the plan heading into the Alabama game.
Jones has thrown just two touchdowns against four interceptions in Florida's first two games. Meanwhile, Richardson has shown dynamic playmaking ability, throwing for two touchdowns and running for two more in limited action.
That has led to some calls for Richardson to take over as the starter. Mullen, however, has said that Jones still has the job, and has kept his cards close to the vest when it comes to how he plans to use the two quarterbacks against Alabama.
"They know what we have scheduled going into the game," Mullen said.