The five games that will signal the start of the college football season might not be a meal for fans, but after eight months of inaction they will gladly welcome this appetizer. Gamblers will have to wait until Thursday for a Big 10 Conference game, or No. 21 Central Florida, but the offerings on Saturday will satisfy their appetites.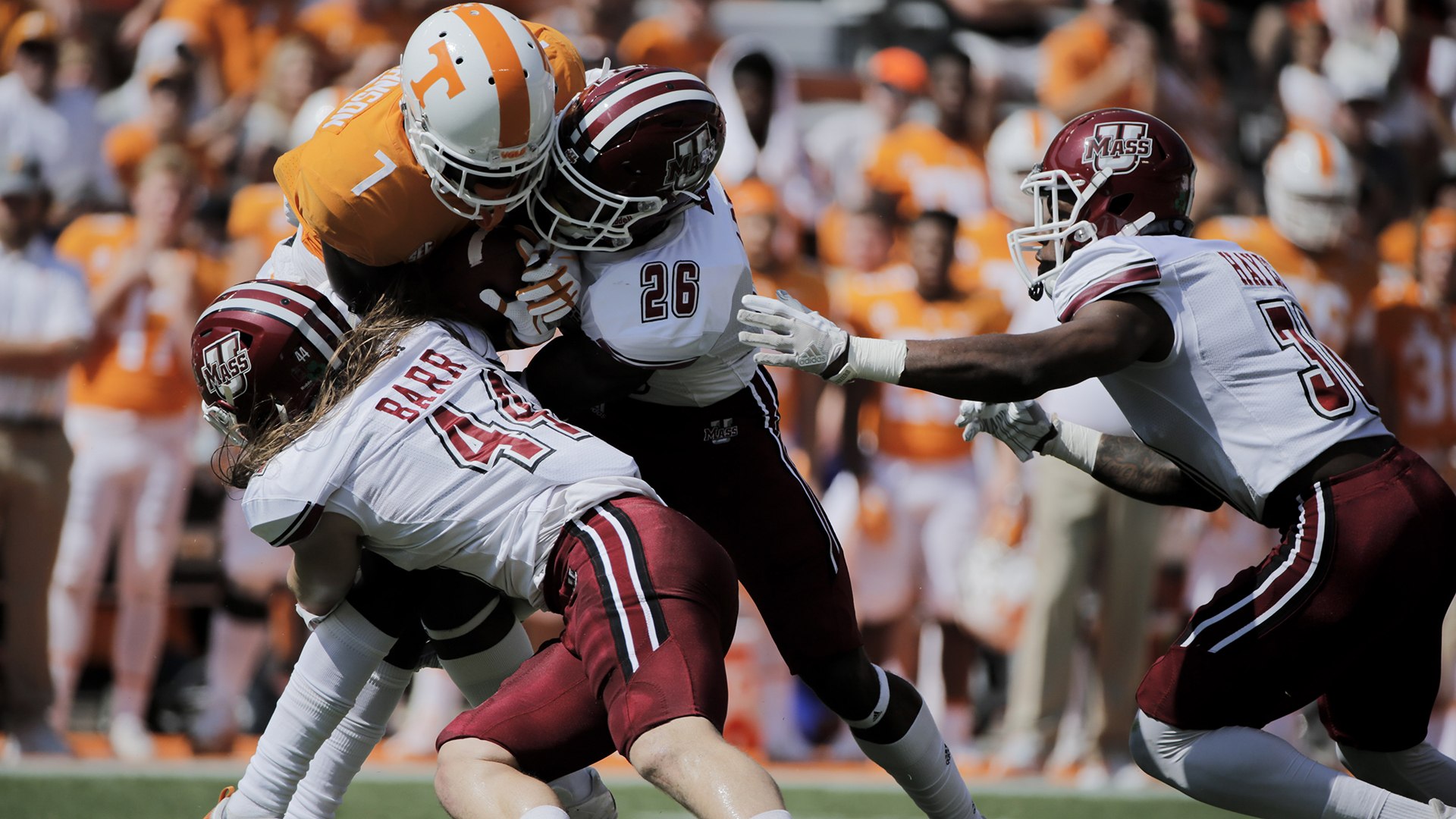 They also present a great opportunity for bettors to maybe exploit some opportunities in the odds. Some of the lines may be set a little to high or low, same with the over/unders.
The Saturday games are: Duquesne vs. UMass, Prairie A&M vs. Rice, North Carolina A&T vs. Jacksonville State, Hawaii vs. Colorado State, and Wyoming vs. New Mexico State.
Big Favorite Could be Big Trouble
One of those situations could be Duquesne vs. University of Massachusetts. This contest pits a perennial Division I-A ( now FCS) powerhouse against a team trying to get into a bowl game since becoming an FBS school in 2011. Duquesne is just outside the top 25 ranking of FCS schools, but could crack the rankings with even a good showing against UMass.
They are a 28.5-point underdog against the Minutemen, but pose a running attack that will test a UMass defense that was less than stellar last year, allowing an average of 197 yards last year.
UMass has made it their goal to get to a bowl game for the first time in school history, and this game will be a litmus test to see if they will be able to do it. With BYU and Georgia on their schedule this is the type of game they have to win to achieve their objective.
This might be a great game to take the points. UMass should win, but covering a nearly 30-point spread might be too much to ask the first game of the season.
Testing New Offense
Prairie View A&M vs. Rice is another match up of a FCS school against a FBS one, and again giving away 21 points might be too many. Both schools have new head coaches, and instability at the quarterback position.
That might be more daunting for Rice, who finished 1-11 last year and brought in Stanford assistant Mike Bloomgren, who is expected to install an NFL pro-style offense.
It might take a game or two to get comfortable with the offense, and Prairie View could give Rice a game. They might not win, but look for them to cover the spread.
Under Could be Overwhelming Pick
Hawaii is traveling to Colorado State to play the Rams, and the team is notorious for not performing well off the mainland. They also have problems scoring points. In nine of their games last year, the averaged under 23. They are trying a new offense, which might help offensive production, but they could also be stymied by CSU.
The Rams piled up points and yards, scoring 40 or more points in five of its games. But they lost their quarterback, running back and three members of its offensive line. Can they put those kind of numbers up this season? Maybe, but probably not the first game.
The over/under for this contest is anywhere from 56.5 to 57.5 depending on the sportsbook, and the under looks awful tempting.