With the first week of the NFL preseason beginning Thursday, football fans will have 16 games to watch and wager on through Saturday. There are 12 games on Thursday, two on Friday, and two on Saturday.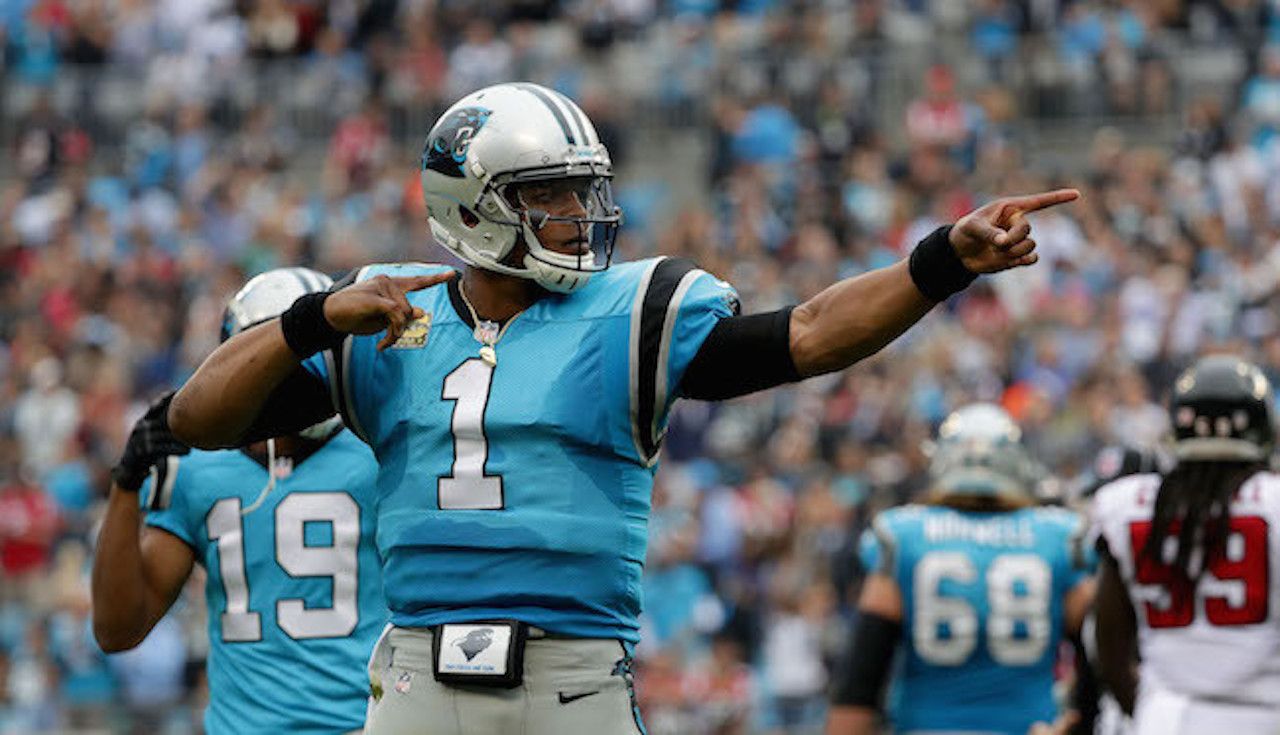 Usually there isn't much to get excited about at the first exhibition games, but with five first-round quarterbacks taken in this year's draft, they will be on display and people can get a glimpse of what the future holds.
None of the five have been slated to start the season, but that may change. Another storyline at signal caller involve four QBs who are returning from injuries that kept them out for either part or all of 2017.
We have five bets for you here at OG — three involving teams with quarterback issues — that are worth a preseason gambler's attention.
1. Carolina over Buffalo (+3)
The Bills are +3 against the Panthers and it is unknown how much quarterback Cam Newton will play, but he will certainly be motivated no matter how many snaps he takes. Former Carolina wide receiver Kelvin Benjamin, now a member of Buffalo, ripped Newton, and now gets to face his old team.
"If you would've put me with any other quarterback, let's be real, you know what I'm saying? Any other accurate quarterback like Rodgers or Eli Manning or Big Ben – anybody!" Benjamin told The Athletic. "Quarterbacks with knowledge, that know how to place a ball and give you a better chance to catch the ball. It just felt like I wasn't in that position."
There will be no love lost when he takes the field and the secondary might send a little message to Benjamin showing how much they disapprove of his comments.
Take Carolina and give away the points.
2. LA Rams (-3) over Baltimore
The Rams are at -3 against the Ravens, who already have a game under their belt, defeating Chicago in last Thursday's Hall of Fame Game. But that isn't as much of an advantage as people would think.
This Thursday's game started as a pick 'em, and has jumped to three points. The Ravens didn't look particularly impressive squeaking past Chicago, 17-16. Especially green was Baltimore's first-round quarterback pick Lamar Jackson. If he plays an entire half, like he did last week, they may struggle against the superior Rams.
Take the Rams and give away the points.
3. Atlanta over New York Jets (-3)
This is another line that has moved significantly. It began as a -1.5 for the Jets, but has doubled to -3. Is No. 3 pick Sam Darnold the answer to New York's quarterback's problems? We'd like to see one game before we jump to any conclusions. Remember the last USC quarterback that played for the team?
We think Atlanta is deeper and will pull away in the fourth quarter in Friday's game.
Take the points and the Falcons.
4. Detroit over Oakland (-3)
The other Friday game is the Lions as a three-point underdog to the Raiders, and we are trying to figure out why. Can new coach Jon Gruden really be worth a field-goal advantage?
Both teams failed to make the playoffs, and both teams have new coaches. Can former New England defensive coordinator Matt Patricia outduel Gruden? We believe so.
Take the Lions and the points.
5. LA Chargers (-2.5) over Arizona
It's going to be a long year for Arizona Cardinals fans. The team is projected as one of the NFL's worst this year and that should be on display when they host the Los Angeles Chargers.
The Chargers have questions at tight end, but many are picking them to win the AFC West and go to the playoffs.
The game opened as a one-point advantage for Los Angeles and quickly moved to 2.5.
Grab the Chargers and give away the points.