The first two weeks of the college football season is when big-time programs schedule lesser opponents, usually for the point of getting easy victories. As a result they are often favored by more than 30 points.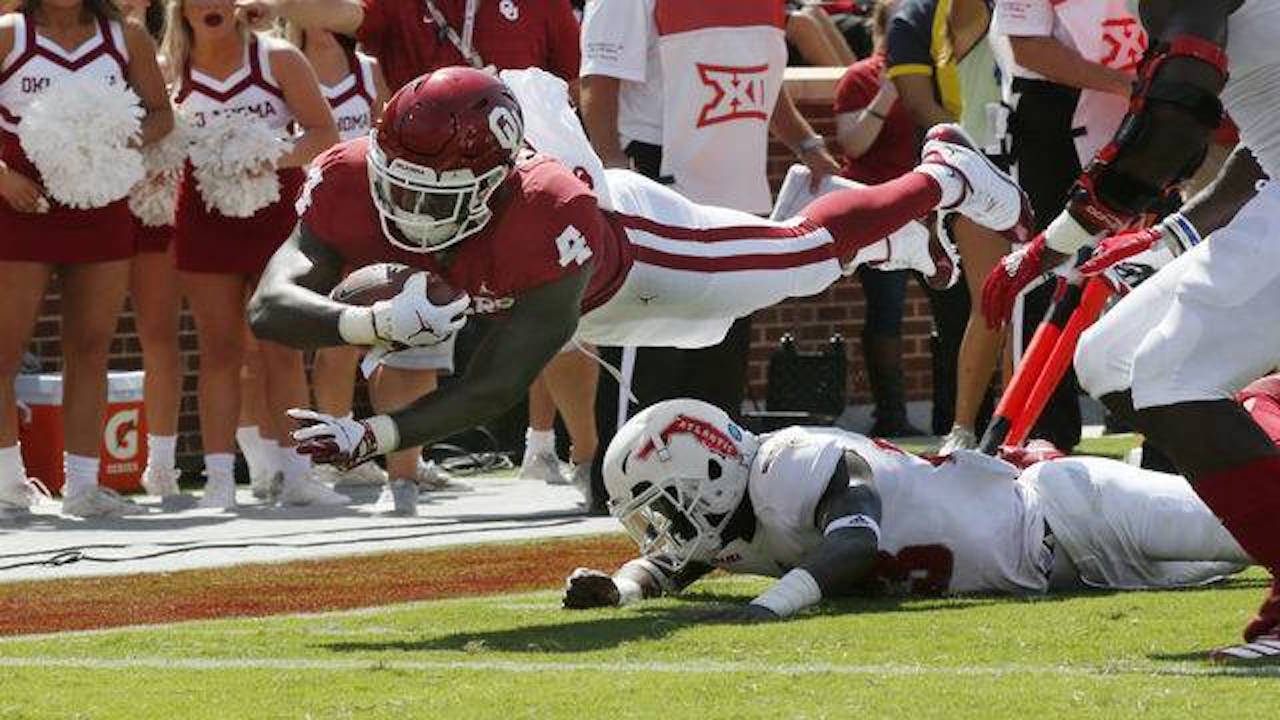 Most of the time they cover. Last week Alabama, Oklahoma, and Ohio State easily covered, and should do so again this week. There are teams to stay away from, such as Wisconsin, who failed to cover 34.5 points to Western Kentucky.
We like the Crimson Tide, Sooners, and Buckeyes this week, as well as a couple of single-digit spreads that could prove profitable.
1. Rutgers (+35) vs. Ohio State
These are the games that OSU lives for, especially now as the team would like to give suspended coach Urban Meyer another victory, while he watches from home.
This should be another patsy for the team to beat up on, just like they did last week when they clobbered Oregon State 77-31 as a 38-point favorite. In this game they are favored by 35. Home field advantage and motivation are a deadly combination.
Take the Buckeyes and give away the points.
2. Cal vs. BYU (-3)
The Cougars went to Arizona as 4-point underdogs and won outright, 28-23. The Wildcats were projected to finish behind USC and Utah in the Pac-12 South. Cal is slated to finish fourth in the Pac-12 North, and are getting four points again BYU.
Will this be the second straight week BYU defeats a Pac-12 team? We think so. They are at home and with the Cougars' balanced offensive attack, it could be too much for the Golden Bears.
Take BYU and give away the points.
3. Arkansas State (-36.5) vs. Alabama
We love the Crimson Tide when they schedule vastly inferior teams at home. They easily covered the 25.5 points against Louisville last week, winning 51-14.
This Saturday they are laying 36.5 points against Arkansas State, a team that couldn't cover at home against Southeast Missouri State. Now they go to Tuscaloosa and face the No. 1 team in the country. It won't be pretty.
Take Alabama and give away the points.
4. UCLA (-30) vs. Oklahoma
The Chip Kelly era at UCLA got off to a rocky start when the team was a double-digit favorite against Cincinnatti and lost, 26-17. Now they travel to Norman to face Oklahoma, who has quite possibly the best offense in the country.
The game opened at 25.5 points, but has rocketed up to 30.5, and could go up more if the Bruins' quarterback Wilton Speight doesn't play. He is listed as questionable with a back injury he suffered against the Bearcats.
Take Oklahoma and give away the points.
5. Buffalo (+5) vs. Temple
This might be a great moneyline bet, because for some reason Buffalo is the underdog. They are on the road, so you have to factor that in to the line, but they are playing a Temple team that was a 14.5-point favorite to Villanova and lost, 19-17.
The Bulls are getting five points against the Owls, and could give Temple their second loss of the season. They have a NFL-projected quarterback in Tyree Jackson, who is big and has a cannon for an arm. He has two strong wide receivers to throw to in Anthony Johnson and K.J. Osborn.
Buffalo scored 48 points last week. If they score half of that, they will win.
Take Buffalo and the points.