Harvard-educated Ryan Fitzpatrick will bring "FitzMagic" to south Florida after the former Tampa Bay quarterback signed a two-year deal with the Miami Dolphins.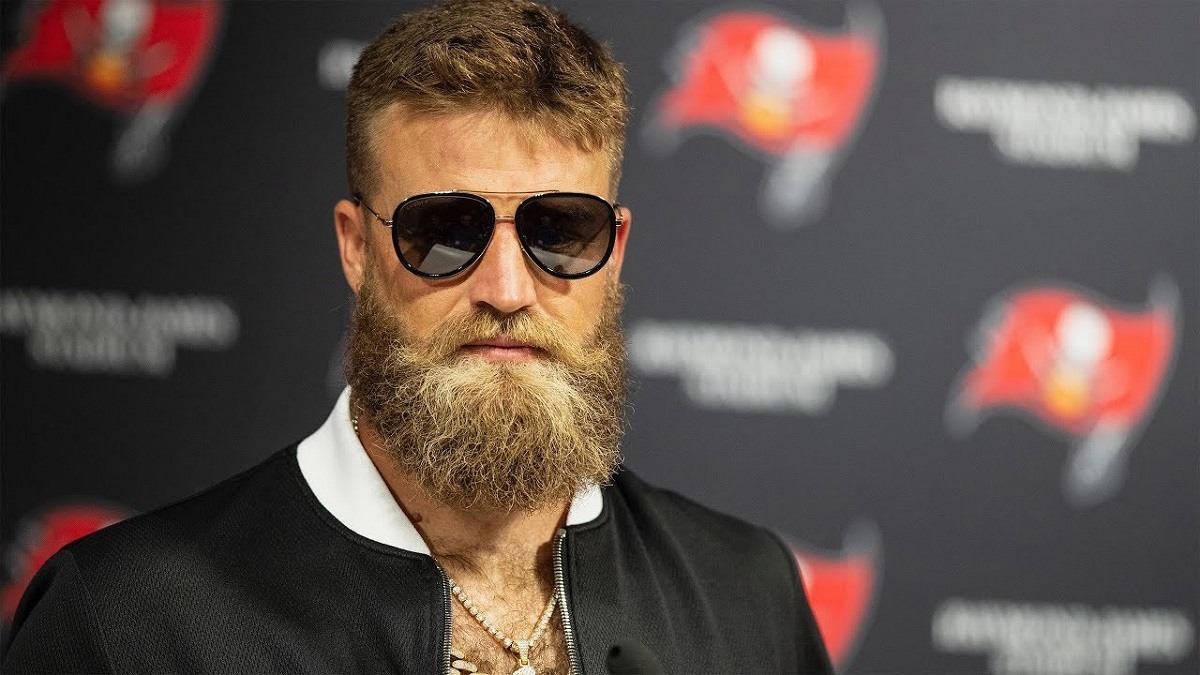 The Miami Dolphins traded Ryan Tannehill and they had an opening at starting quarterback. Fitzpatrick, 36, will join his eighth NFL team in his 15th season as a pro. His new deal is worth $11 million with up to $17 million in incentives and bonuses.
Over his career, Fitzpatrick threw 190 touchdowns and 148 interceptions.
Last season with the Tampa Bay Buccaneers, Fitzpatrick threw 17 touchdowns and 12 interceptions. He stepped into a starting role at the beginning of the season while Jameis Winston sat out with a three-game suspension. Fitzpatrick unleashed FitzMagic and started the season with three 400-plus yard passing games, which set an NFL record. FitzMagic quickly cooled off. For the rest of the 2018 season, Fitzpatrick and Jameis Winston were shuffled back and forth into the starting role. The Bucs finished the season 5-11.
WHO IS RYAN FITZPATRICK?
Born: 11/24/82
Hometown: Gilbert, Arizona
Nickname: FitzMagic
Position: QB
College: Harvard
Draft: 2005 Seventh Round by STL
Teams: Rams, Bengals, Bills, Titans, Texans, Jets, Bucs, Dolphins
Fitzpatrick owns a lot of jerseys. Assuming Fitzpatrick plays with the Miami Dolphins this season, he will set an NFL record by completing a pass with eight different NFL teams. He is currently tied (with six other QBs) for the record with completions with seven NFL teams.
Ocho FitzMagic
A couple of years into his career, Fitzpatrick came into his own as the quarterback of the Buffalo Bills. He spent four long seasons in Buffalo and threw 80 touchdowns.
Fitzpatrick headed to New York City to play for the Jets. The fans loved him and he set a NY Jets record with 31 touchdowns in a season. After two seasons with Gang Green, FitzMagic headed to Florida.
After two seasons in Tampa, FitzMagic remains in Florida. With Nick Foles signing with the Jacksonville Jaguars, Fitzpatrick headed to South Beach. The Miami Dolphins are in the middle of cleaning up the mess after the Adam Gase regime imploded. They missed the playoffs two seasons in a row and finished 7-9 last year. Subsequently, the New York Jets hired Adam Gase to tutor young quarterback Sam Darnold.
The Dolphins hired Brian Flores as their new head coach. They also punted on Ryan Tannehill after an up and down career that saw him constantly on the injury list. After Tannenhill went down with a season-ending injury in 2017, Jay Cutler came out of retirement and stumbled off the couch to play in 14 games. He went 6-8 as a starter and threw 19 touchdowns and 14 interceptions.
The Dolphins hope that Fitzpatrick can provide some stability. He's got an arm and he's not shy to use it, but he's prone to interceptions. When Fitzpatrick gambles and wins, he pulls a little FitzMagic out of his hat. If he gambles and loses, it's usually an ugly day with multiple interceptions and the occasional pick six.
According to the South Point Casino and Sports Book in Las Vegas, the Miami Dolphins are 150/1 odds to win the Super Bowl.
The St. Louis Rams drafted Fitzpatrick in 2005 with the 250th overall pick. The Ivy Leaguer impressed scouts by scoring a perfect 50 on the Wonderlic aptitude test, which took him less than nine minutes to complete. Not many players are drafted out of the Ivy League, but Columbia's All-American long snapper Patrick Eby is hoping he can follow Fitzpatrick's path into the NFL.