With 30 days gone in the NBA season it is already apparent that the offseason moves are benefitting some squads while others are having trouble coping with new personnel.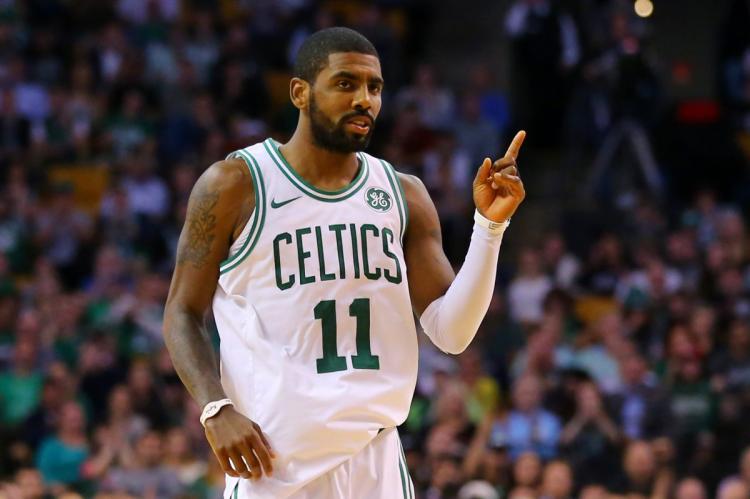 Some additions were expected to work, but others that seemed like sure bets haven't yet panned out and it will be interesting to see if those players can adjust and do what organizations thought they would when they signed them.
Winners
Boston Celtics
The impact of guard Kyrie Irving was expected to be significant and so far he has not disappointed. The former Cleveland Cavalier has played in all but one of their 15 contests and is averaging 20 points per game. Losing Gordon Hayward after a broken ankle in the first game of the season seemed like a crushing blow, but so far they are the best team in the Eastern Conference and have moved from 15-1 to win the title to 10-1.
Golden State Warriors
The beat goes on for the best team in the NBA. The starters are all productive, including Steph Curry's 25.2 ppg and Kevin Durant's 24.8 ppg. The bench is stronger and deeper than when they won last year and even though they have had a couple questionable losses, this team gives the appearance they are just coasting until June. They opened at 5-8 to repeat and are now 5-12.
Houston Rockets
How newly acquired ex-Clipper Chris Paul would interact with team leader James Harden was a huge question mark and hasn't been answered yet because the veteran point guard was injured in the first game. That hasn't seemed to faze the shooting guard as the bearded one has thrived in Paul's absence. He is averaging a double-double with 30 ppg and 10 rebounds. They have jumped from 30-1 to 16-1 to win the Larry O'Brien Trophy.
Losers
Cleveland Cavaliers
Maybe LeBron James should have been a little nicer to Irving because the team is clearly struggling without him. James's numbers are not suffering, 28.3 ppg and 8.7 rpg, but the tandem of Dwayne Wade and Derrick Rose isn't close to replacing the all-star. They opened at 5-2 and went to 4-1 and could increase more as the season progresses.
Oklahoma City Thunder
What happens when three players who are used to getting the basketball whenever they want it and now have to share? It's not good, at least in the case of the Thunder. Last year's MVP Russell Westbrook got two new teammates in ex-Knick Carmelo Anthony and former Pacer Paul George. The three have struggled to mesh together and are currently ninth in the standings. They went from 6-1 to 16-1 on the news of the new players, but expect the odds to climb again.
Los Angeles Clippers
Losing Paul was going to be a blow, but who knew the team would miss J.J. Reddick as much as they have. The departure of the two starting guards has decimated their back court and the team can't ride injury-prone Blake Griffin the whole season. They are three games below .500 and have a worse record than the Lakers, who are considered a rebuilding team. They started at 30-1 but have plummeted to 100-1.