Nearly nine months to the day since it was signed into law, fixed odds wagering will finally be available to horseplayers at Monmouth Park. Bettors can partake in the new format when the New Jersey track opens its 2022 season on May 7.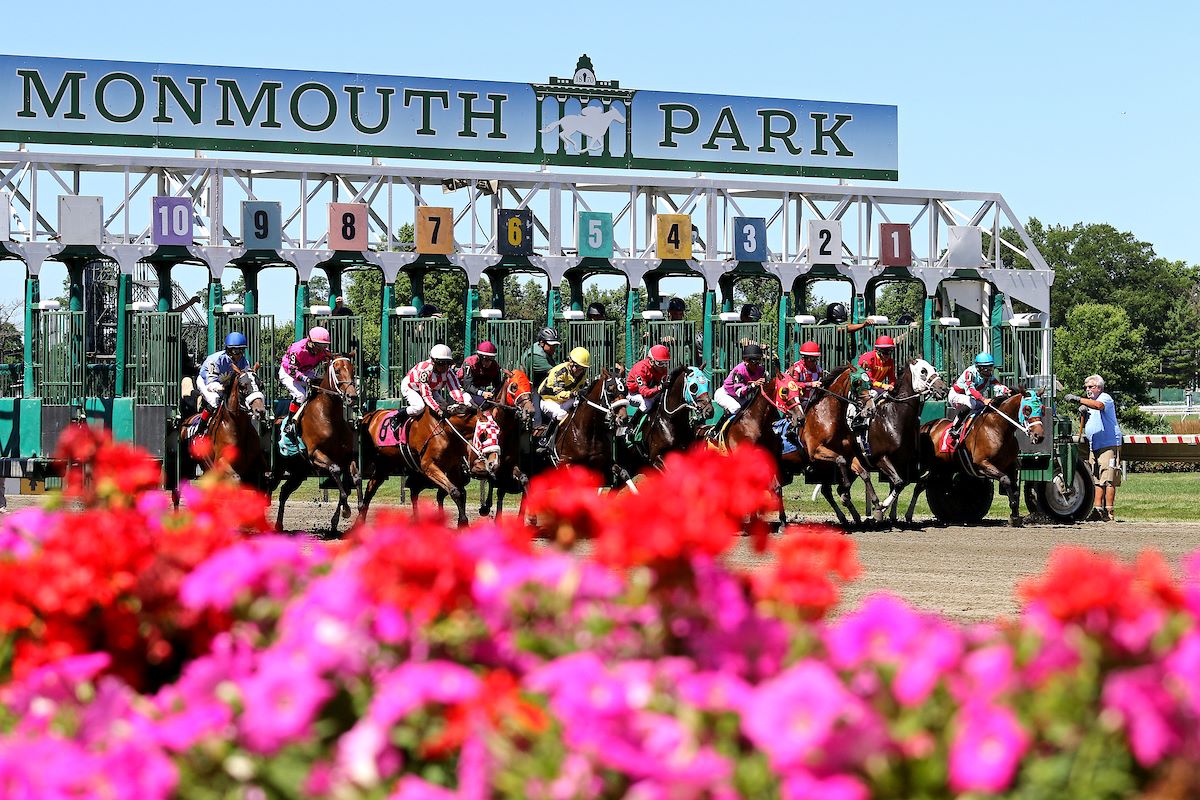 When the windows open that Saturday, Monmouth Park will become the first US track in the country to offer fixed odds on horse racing. This will allow bettors to lock in odds the moment they place a wager. If a bettor gets a horse at 4/1, he need not worry that a flood of money will depress those odds to 2/1, 3/2, or lower.
"We're excited to finally be able to offer this new wagering opportunity to our fans," said Dennis Drazin, the CEO and Chairman of Monmouth Park's operators, Darby Development LLC, in a statement. "We believe this is just the start of what will be an extremely popular wager. For the first time, bettors can shop for the best odds and aren't subjected to fluctuations that can occur in the tote pool. In both Europe and Australia, fixed odds wagering has a proven track record of success and we're confident it will be just as popular in the United States."
Australian company BetMakers Technology Group will manage fixed-odds wagering for Monmouth Park. The track adopted the slogan: "The odds that you bet are the odds that you will get."
It took a while to get a fix on fixed odds
It took a while for bettors to finally get those odds. New Jersey Gov. Phil Murphy signed fixed odds into law last Aug. 5. But even as Monmouth Park's 2021 meet entered its home stretch, fixed odds remained off the board. That's because the state's Division of Gaming Enforcement had to approve regulations concerning the bet.
Once they did, the state's acting attorney general, Andrew Bruck, had to approve the regulations, making sure they passed legal muster.
Monmouth Park plans on displaying fixed odds above the two designated betting windows where the wager will be offered. Simulcast viewers can see them on the left side of the screen. The regular pari-mutuel odds will be next to them on the right side of the screen.
Monmouth Park makes wager accessible to ADWs
Bettors and fans at the track can also find fixed odds on the infield video board. Along with that, ADW bettors can get fixed odds on their platforms within hours of the day's card being finalized.
Currently, the wager is available on only Win, Place and Show bets. The minimum bet is $1. There's no maximum, but track officials said any Win bet carrying more than a $5,000 profit, or any Place and Show bet with more than a $2,000 profit is subject to approval by BetMakers' Trading Department.
Monmouth Park's 62-day meet runs May 7-Sept. 18. The meet features 52 stakes races — 18 graded — worth $8.305 million in purses. As always, the marquee race is the Grade 1 Haskell Stakes, which is Saturday, July 23.