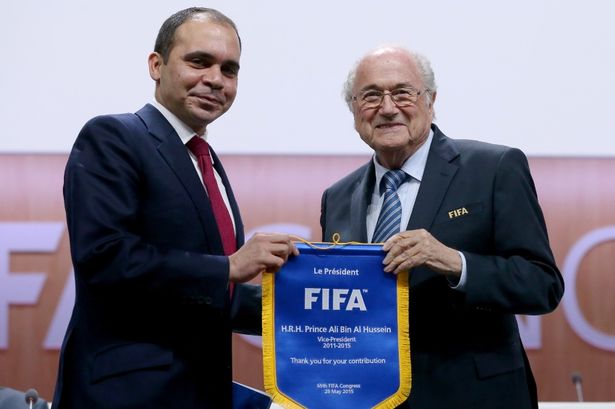 The special FIFA presidential election to elect Sepp Blatter's replacement and become the head of football's governing world body will be held this Friday at the Hallenstadion auditorium in Zurich, Switzerland.
209 member nations will come together for the Extraordinary FIFA Congress in the organization's desperate attempt to restore order and credibility following an international scandal that brought dozens of criminal charges against several of its highest-ranking leaders.
"At this Congress, our member associations will vote for a new FIFA President, opening a new era for FIFA and for the future of football around the world," acting FIFA President Issa Hayatou said. "At this Extraordinary Congress, we have the chance to act together as a team to lay the foundations for a new way forward, so that we can all turn our full attention once again to that exciting mission that is at the heart of our game."
Should a candidate receive 139 votes, they will assume the presidency. If no candidate reaches that threshold, a revote will take place with only a majority needed for victory (105 votes).
FIFA Scandal Recap
The United States Department of Justice has indicted 25 FIFA officials on corruption charges including racketeering, wire fraud, and money laundering. According to US Attorney General Loretta Lynch, the association solicited $200 million in bribes over the last 24 years in exchange for marketing and hosting rights.
After 17 years in office, Blatter resigned from the presidency in June. Though he has admitted no wrongdoing, he was found guilty by a FIFA ethics committee of a "disloyal payment" of $2 million to his friend and Union of European Football Associations (UEFA) boss Michele Platini.
In December, FIFA banned Blatter and Platini from soccer for eight years.
New reforms are being put in place to protect against future wrongdoing. A larger council is replacing FIFA's executive committee and the next presidency will come with less power and instead serve in more of an ambassadorial capacity.  
The Favorites
Salman Al-Khalifa: The current president of the Asian Football Confederation and vice president of FIFA, Al-Khalifa is seen as a likely contender as his confederation oversees 46 member nations. However, there are reports some might not vote for him due to accusations that he failed to protect the human rights of soccer players in his home country Bahrain during a violent government crackdown in 2011.
Gianni Infantino: Platini's right-hand man at the UEFA, Infantino is expected to receive the majority of the European association's 53 votes.
Prince Ali: The third son of King Hussein of Jordan, Prince Ali was educated at Princeton University in the United States and previously served as FIFA vice president. A leading proponent for FIFA reform, Prince Ali has plenty of enemies in soccer, but could be a welcomed reformer for the organization in the global media.
USA Leaning
The Confederation of North, Central America and Caribbean Association Football (CONCACAF) could play an important role in picking the next FIFA president. US soccer authorities aren't revealing who the country will vote for on Friday, and without a clear-cut favorite for the 35 voting members of CONCACAF, the confederation could decide the election.
With the US Department of Justice's involvement in prosecuting soccer officials and FIFA denying America the 2022 World Cup hosting rights, Prince Ali might be the best bet to receive the vote of the United States.