Jon Rahm is looking to bounce back after his frustrating experience at The American Express last weekend as he enters the Farmers Insurance Open at Torrey Pines as the favorite starting on Wednesday.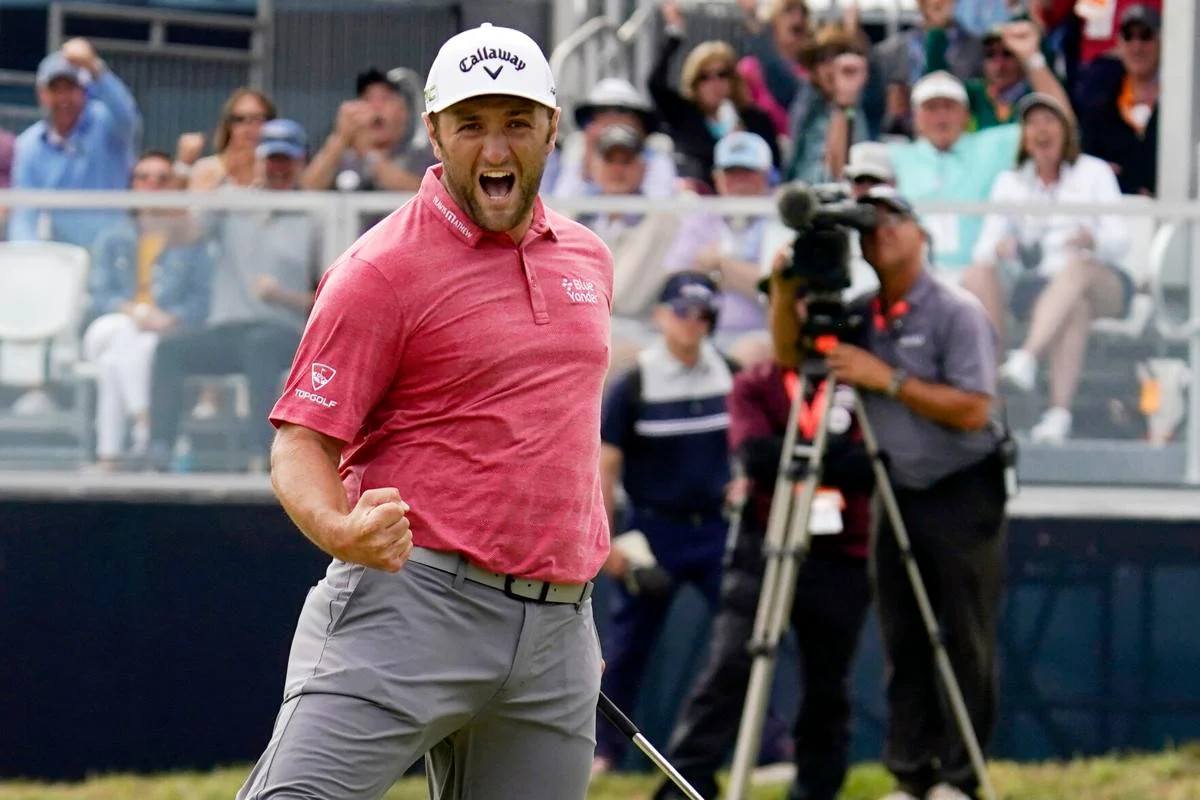 DraftKings Sportsbook lists Rahm as the +600 pick to top the Farmers Insurance Open leaderboard, with everyone else pulling in odds of +1200 or greater.
Players get early start to Farmers Insurance Open
Typically, PGA Tour events begin on Thursday with the final round playing out dramatically on Sunday afternoon. That won't be the case this week, however, as players will tee off on Wednesday and wrap things up on Saturday.
The PGA Tour made the move in deference to the NFL's conference championship games, both of which take place this Sunday. The decision forces a quick turnaround for those players who made the cut at The American Express. In total, 56 players golfed on Sunday, and will now start the Farmers Insurance Open on Wednesday.
Jason Day says the abrupt change in schedule will be "interesting" for the players.
"The veteran guys definitely have an advantage, but it's not easy," Day told reporters. "The good thing about the Saturday finish is you get an extra day for Pebble next week. For guys who haven't played there much, that's big."
Rahm played on Sunday, where he finished in a tie for 14th place at The American Express. However, he made more news for what he said on Friday.
Rahm stands behind "putting contest" comments
A fan caught Rahm's reaction to the Nicklaus Course at PGA West on tape. He complained that the tournament was a "putting contest," remarks he's expounded upon since then.
"I mean, we're the PGA Tour, we're the best golfers on the planet and we're playing a golf course where missing the fairway means absolutely nothing," Rahm told reporters. "I mean, if I knew somebody was recording, I wouldn't say it the way I did, but I was just thinking out loud and letting some frustration out because that's what I felt, right?" No matter where you hit it, you're going to be able to hit it on the green and it becomes a putting contest, who can make the putts. That's about it, there's no premium for anything else."
Rahm won the 2017 Farmers Insurance Open, the first PGA Tour win of his career. While he was disappointed in his performance last week, Rahm says he's confident heading into Torrey Pines.
---
Farmers Insurance Open Odds (via DraftKings Sportsbook)
Jon Rahm: +600
Justin Thomas: +1200
Xander Schauffele: +1400
Hideki Matsuyama: +1800
Daniel Berger: +2000
Bryson DeChambeau: +2000
Sam Burns: +2000
Scottie Scheffler: +2000
---
"Last week was not my best week, didn't feel good swing-wise," Rahm said. "Putting felt about as bad as it can feel and I somehow still managed to sneak in a top-15, so that gives me a lot of confidence knowing what I'm working on is going on the right track and when I'm having a bad week, I can still post a score."
Rahm will contend with a deep, talented field in his effort to pick up another Farmers Insurance Open title this year. Justin Thomas enters as the +1200 second choice, with Xander Schauffele (+1400), and Hideki Matsuyama (+1800) also among the top contenders at Torrey Pines.