Manchester City will have a chance to win the first domestic treble in English men's soccer history on Sunday, as they take on fellow Premier League side Watford in the FA Cup Final on Saturday at Wembley Stadium.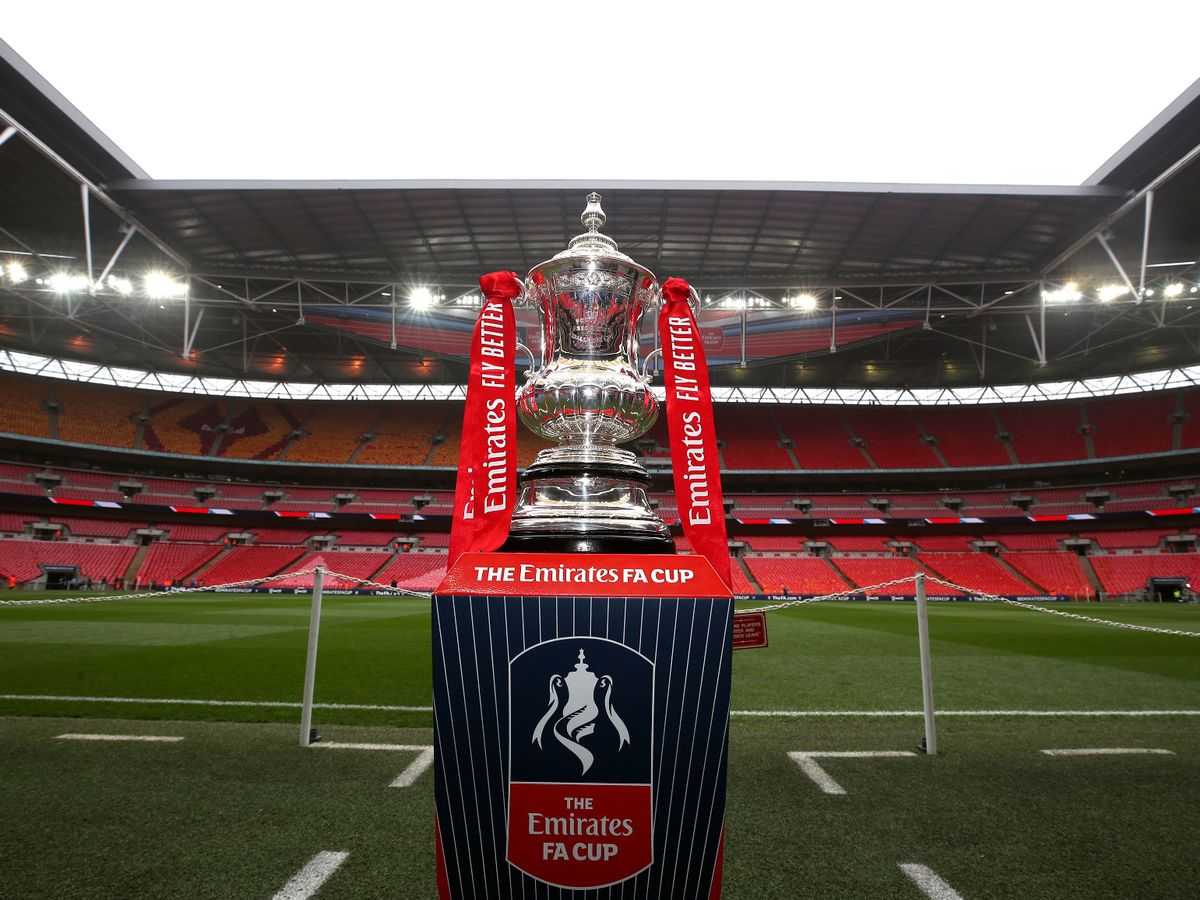 City has already won both the League Cup (also known as the Carabao Cup) and the Premier League title this season.
Guardiola: Season Has Been 'Extraordinary'
It wasn't too long ago that Manchester City was still in the running for an incredible quadruple, as it was also seeking the Champions League crown. But City was eliminated in the quarterfinals of that competition after Tottenham Hotspur beat them on away goals.
The domestic treble would still be an incredible accomplishment, though manager Pep Guardiola says it won't determine whether or not this campaign was a success.
"If we win tomorrow the season has been extraordinary," Guardiola said at the pre-match press conference on Friday. "And if we lose tomorrow, the season is extraordinary."
Watford Chasing First FA Cup
Watford comes into the FA Cup final from a very different perspective. The club finished the year in 11th place in the EPL, which still marks its best league finish since the 1986-87 season. The team has also never won a major trophy of any kind: it came in second in England's top league back in the 1982-83 season, then lost the FA Cup final in 1984.
That puts a lot on the line for Watford heading into Saturday. Not only would a victory be a major upset and a monumental achievement for the club, it would also earn the side a place in the Europa League qualifying rounds. Should City win, that spot would instead go to Wolverhampton, as City have already clinched a position in the Champions League.
For Watford players, that makes the prospect of an FA Cup title difficult to even dream about.
"I haven't even thought that far. I don't think you can put it into words," Watford striker Andre Gray told BBC Football Focus. "I am just focusing on the game for now and hopefully I'll walk out with that medal and then I can start to think about how I feel."
City Favored to Complete Treble
Watford lost both of its encounters with Manchester City during the regular season, falling 2-1 at home in December before losing 3-1 at Etihad Stadium in March. But despite those results, Gray believes his side has a chance of coming away with the victory on Saturday.
"They're beatable, they've obviously been beaten this year," Gray said. "They are the best team in the league and they have proved that for two years now and we know what we're in for but the longer we can contain them the better it is for us."
Bookmakers are confident that Manchester City will do enough to get by Watford, though the odds may not be as overwhelming as some expect. City is a 1/8 favorite to lift the FA Cup according to William Hill, while Watford can be backed at 5/1. Watford's best hope may be to win in a penalty shootout; the underdogs are a 12/1 pick to claim victory in normal time.