Some of Europe's most prestigious clubs saw their Europa League runs come to an early end this week as the first round of the knockout stage came to a close.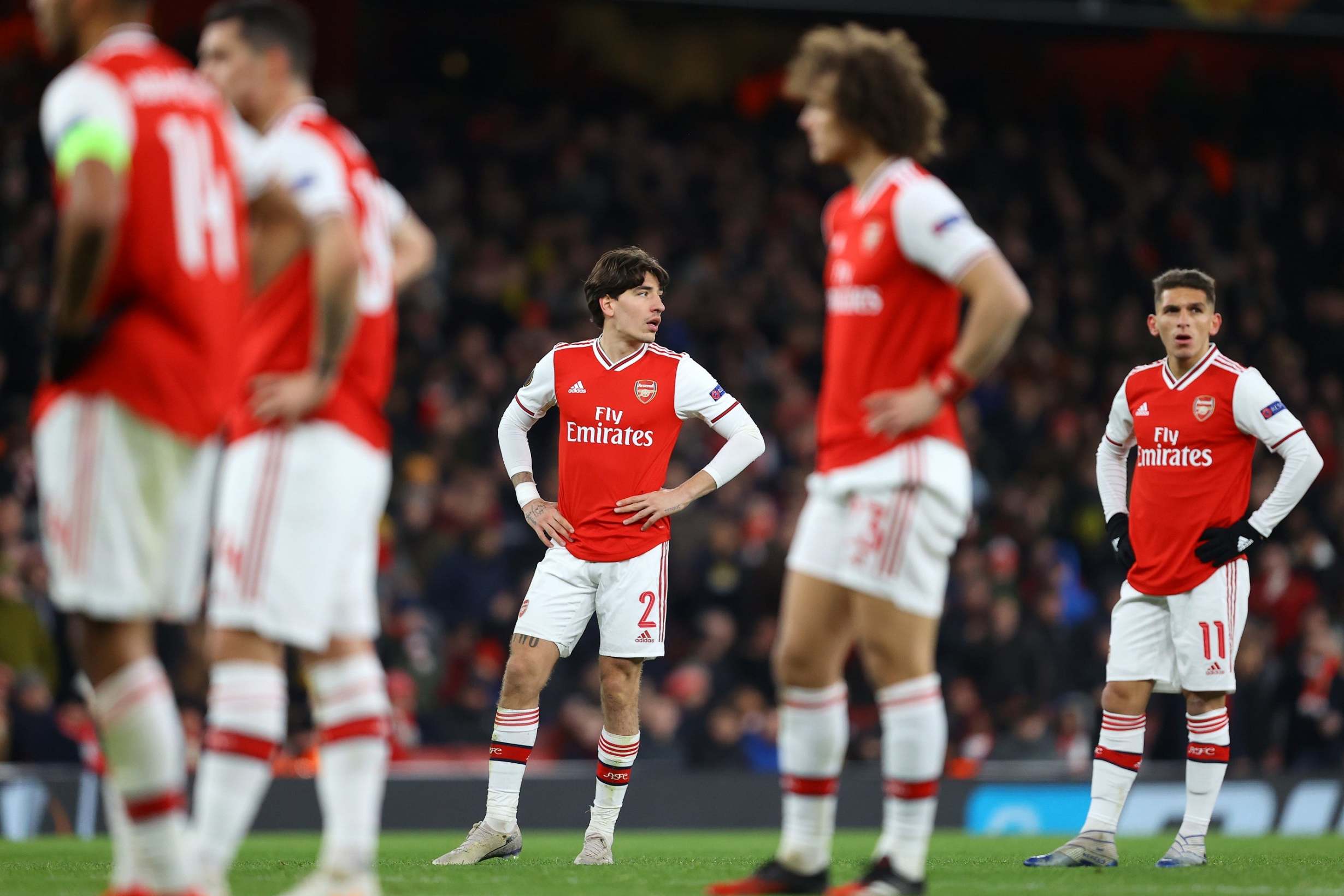 Arsenal, Ajax, and Celtic were among the prominent teams that won't be making deep runs in Europe this year.
Ajax Disappointed After Last Year's Champions League Success
Ajax won 2-1 at home against Spanish side Getafe CF, but that wasn't enough to go through, as Getafe claimed a 3-2 win on aggregate. The Dutch club reached the Champions League semifinals last year, making this year's failure to go deep in the Europa League especially disappointing.
"Last night was very tough," Ajax goalkeeper Andre Onana tweeted on Friday. "It hurts more because of all the support we were given. It's at these times when we have to be as united as ever in order to get back up and move forward."
Traditional English powerhouse Arsenal saw its disappointing season continue, as it lost 2-1 at home to Olympiacos. That left the aggregate score at 2-2, with the Greek side moving through on away goals.
"I've seen all the boys and I know how much they wanted this competition," Arsenal manager Mikel Arteta told reporters. "I've seen today the way they fight and the way we try to play, and it's a difficult one to digest as a team and as a club."
Arsenal sits ninth in the EPL table, making it very possible that the club fails to place in a European competition next season.
"[It will be] very hard because we're still far from the objectives that we all have, but we've been far all season from it and we have to keep fighting," Arteta added.
Late Defensive Mistakes Doom Celtic 
Celtic retained excellent chances of moving through to the Europa League Round of 16 after drawing the first leg of its match 1-1 in Copenhagen. But two late goals allowed Copenhagen to win 3-1 in Glasgow, ending the Scottish side's run in Europe. Celtic manager Neil Lennon expressed frustration with how the match ended, as both goals came off of defensive errors.
"We win as a team, and we lose as a team, but we basically shot ourselves in the foot," Lennon told reporters. "We get back into the game – deservedly so – and then you just need to manage the game. And we didn't. They're a really talented bunch but we've let ourselves down at really important moments."
A number of other top clubs failed to advance in Europa League play as well, including Portuguese sides Benfica, Porto, and Sporting, as well as Red Bull Salzburg, which lost 6-3 on aggregate to Eintracht.
---
Europa League Odds (Outright)
Inter Milan (+440)
Manchester United (+440)
Wolves (+650)
Sevilla (+750)
Leverkusen (+1000)
Roma (+1600)
Gatafe (+1800)
Odds via FanDuel Sportsbook
---
That's not to say that some European titans didn't make it through. Manchester United had no problems at home vs. Club Brugge, winning 5-0 to take a 6-1 aggregate victory. Inter Milan won 4-1 over two legs against Bulgarian club Ludogorets, and Rangers kept Scottish hopes alive with a 4-2 aggregate win against Braga.
Inter Milan and Man United share co-favorite status now, with FanDuel Sportsbook listing both as +440 picks to win the Europa League. That's just ahead of the often overlooked Wolves (+650), and Spanish side Sevilla (+750).