Ajax will try to reach its first UEFA Champions League final since 1996 when it hosts Tottenham Hotspur in the second leg of their semifinal tie on Wednesday in Amsterdam.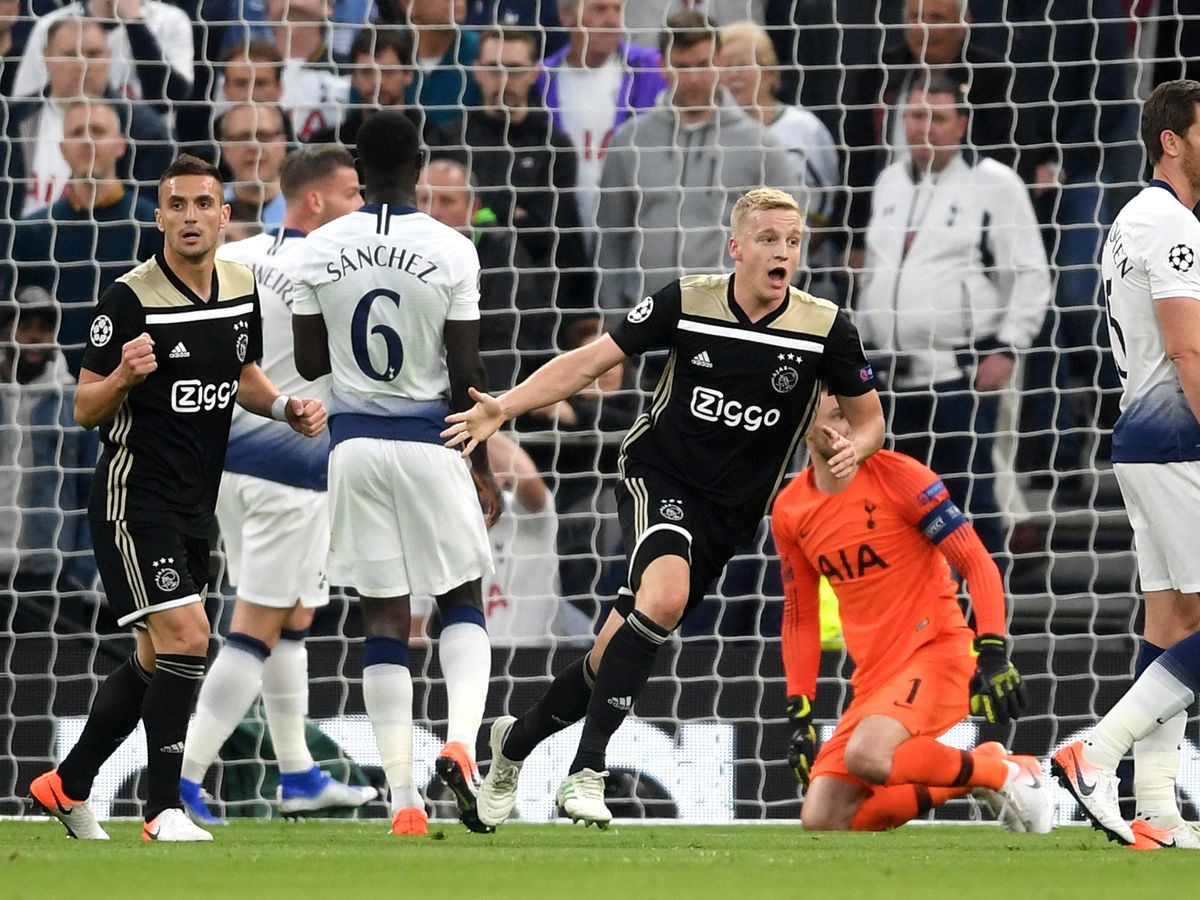 Ajax enters the second leg with a 1-0 advantage, having scored an away goal in Tottenham last week.
Ajax Back Among European Elite
Once one of the powerhouses of European soccer, the Dutch side hasn't won the Champions League since the 1994-1995 season, and had previously won three straight European Cups between 1971 and 1973.
But Ajax is making it known that it is once again a club to be reckoned with, and manager Erik ten Hag says that his squad is ready to get back to a European final. To do so, he says that Ajax will have to stick to its attacking style that has gotten it so far in the competition.
"We have to win the match," Ten Hag told reporters at a pre-match press conference. "We have to finish at home. That will demand something from our mindset. We must start from 0-0, play our own game in the full arena, incredible atmosphere. That will help us, we have to do it ourselves, stay close to ourselves, and keep playing our style."
Ajax was dominant early on in the first leg, taking the game to Tottenham and grabbing an early lead. But Spurs showed life in the second half, something that ten Hag is mindful of heading into Wednesday's game.
"Our minds were a bit too much on defending the lead," Ten Hag told reporters. "But it was also a show of strength by Spurs. It showed we have to cross another frontier tomorrow. But we are confident we can do it."
Tottenham Still Believes It Can Reach Final
That strong finish was enough to give hope to Tottenham supporters. Conceding a single away goal was not a death sentence, as Tottenham must simply match the 1-0 result to send the tie to extra time, while any other victory will give them the aggregate advantage.
According to Tottenham manager Mauricio Pochettino, Spurs didn't come out with the intensity needed to match the occasion last week.
"We didn't translate the emotion or the image that we were playing in a Champions League semifinal," Pochettino said at his pre-match press conference. "That is why we feel very, very disappointed after the first leg."
But despite that disappointment, Spurs heads into the second leg with a belief that it can reach its first Champions League final in club history.
"It's possible," Pochettino said. "It's possible if you play bravely and play with a winning mentality. That is the most important thing."
Ajax are a slight favorite to win at home, which makes the Dutch side a clear choice to go through to the final. According to William Hill, Ajax is a 2/7 pick to advance to the Champions League final, while Tottenham is 5/2 to go through.
Whichever team advances to the final, they will enter as a significant underdog. Barcelona (2/5) is an overwhelming favorite to win the Champions League after its 3-0 win at home against Liverpool in the first leg of their semifinal, with Ajax a 10/3 second choice. English sides Tottenham (10/1) and Liverpool (20/1) are given long odds of overturning their first leg deficits and going on to win the competition.