ESPN and Caesars Entertainment have announced a partnership that will see the two companies work together to create a variety of sports betting content.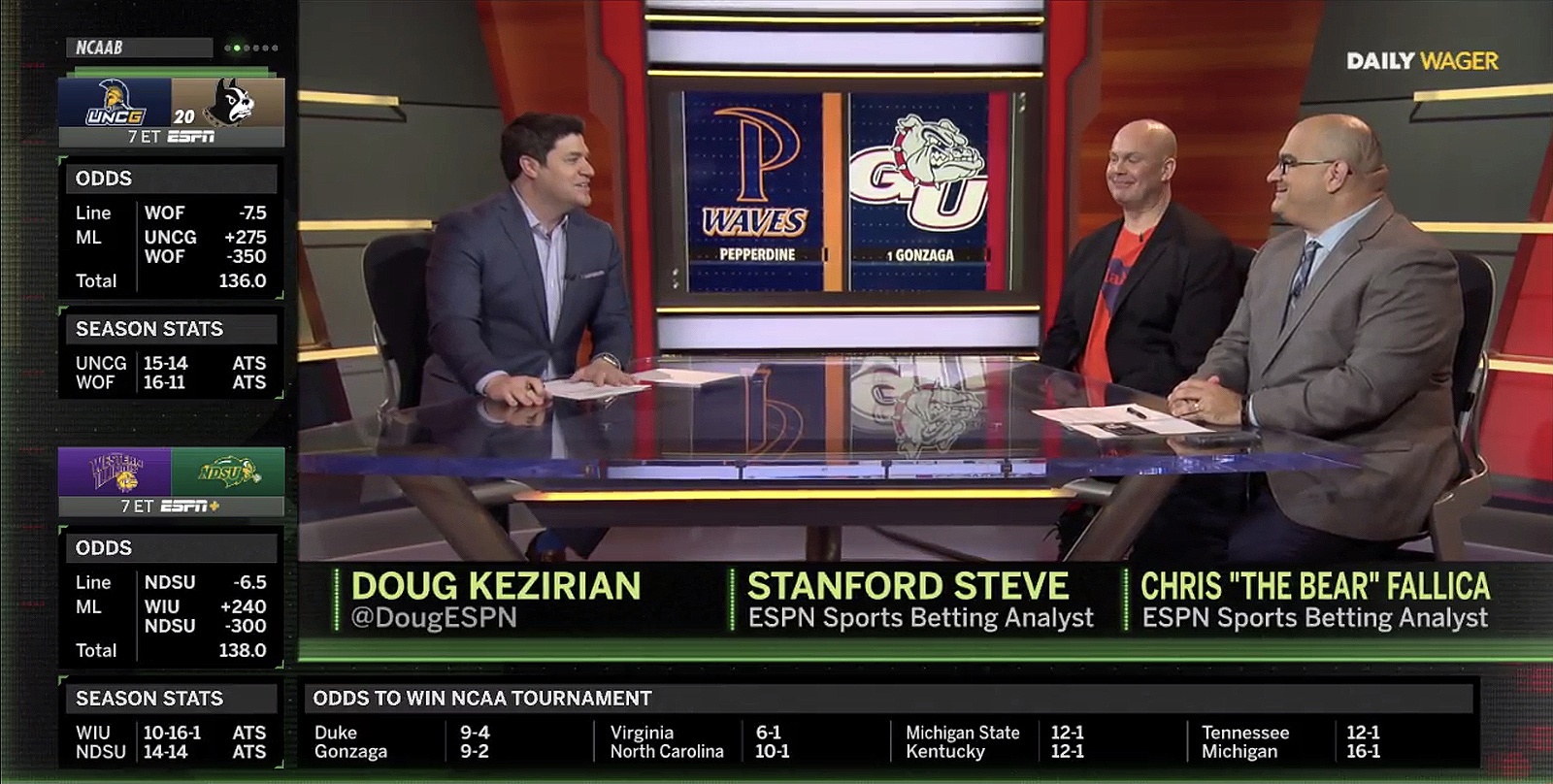 The deal includes an ESPN-branded studio that will be created at the LINQ Hotel & Casino in Las Vegas.
ESPN to Include Caesars Odds in Broadcasts
That studio, which is expected to launch in 2020, will be used as a base of operations for ESPN's betting-related content. That will include segments for Daily Wager, the new sports-betting themed daily show that appears on ESPNews.
Financial details of the agreement were not disclosed.
The first signs of the deal should be seen by viewers in the coming weeks, as ESPN begins to incorporate data from Caesars – such as odds generated by their sportsbooks – into their programming.
"Working with a category leader like Caesars Entertainment will help us serve these highly engaged, diverse sports fans with the best and most relevant content possible," Mike Morrison, ESPN vice president of business development, said in a statement. "The sports betting landscape has changed, and fans are coming to us for this kind of information more than ever before."
This marks the second major media partnership for Caesars. Earlier this year, the firm reached an agreement with Bleacher Report to create a branded studio at the Caesars Palace sportsbook. In that context, the ESPN deal shows that Caesars is pursuing a media-first growth strategy, in contrast to some of its competitors that have partnered with leagues and individual teams.
Operators, Media Capitalizing on Spread of Sports Betting
ESPN's growing interest in catering to the sports betting market comes at a time when sports betting is rapidly spreading across the United States.
In the wake of the Supreme Court decision that overturned the Professional and Amateur Sports Protection Act (PASPA) one year ago today, more than 10 states have already legalized sports betting, and several more are expected to do so this year.
Just in the past week, both Indiana and Iowa have seen bills signed into law that will allow regulated betting in those states. Meanwhile, Tennessee is essentially assured of having legal sports betting, as a bill passed its legislature at the end of last month, and while Gov. Bill Lee has no plans to sign it, he says that he will allow it to pass into law without his endorsement.
While this rapid expansion was at first a boon for gaming operators, it has also caught the attention of media companies. Just days before the ESPN deal with Caesars, Fox Sports acquired five percent of The Stars Group, parent company of online poker giant PokerStars.
The two companies plan to collaborate on a new sports betting brand known as Fox Bet, which is expected to be offered in states that have regulated the industry. That's unlikely to happen with ESPN, as parent company Disney has said it does not want to be a part of the gaming industry, likely owing to its reputation as a family-friendly corporation.