Christian Eriksen will resume his professional career after suffering a cardiac arrest last June while playing for Denmark at Euro 2020.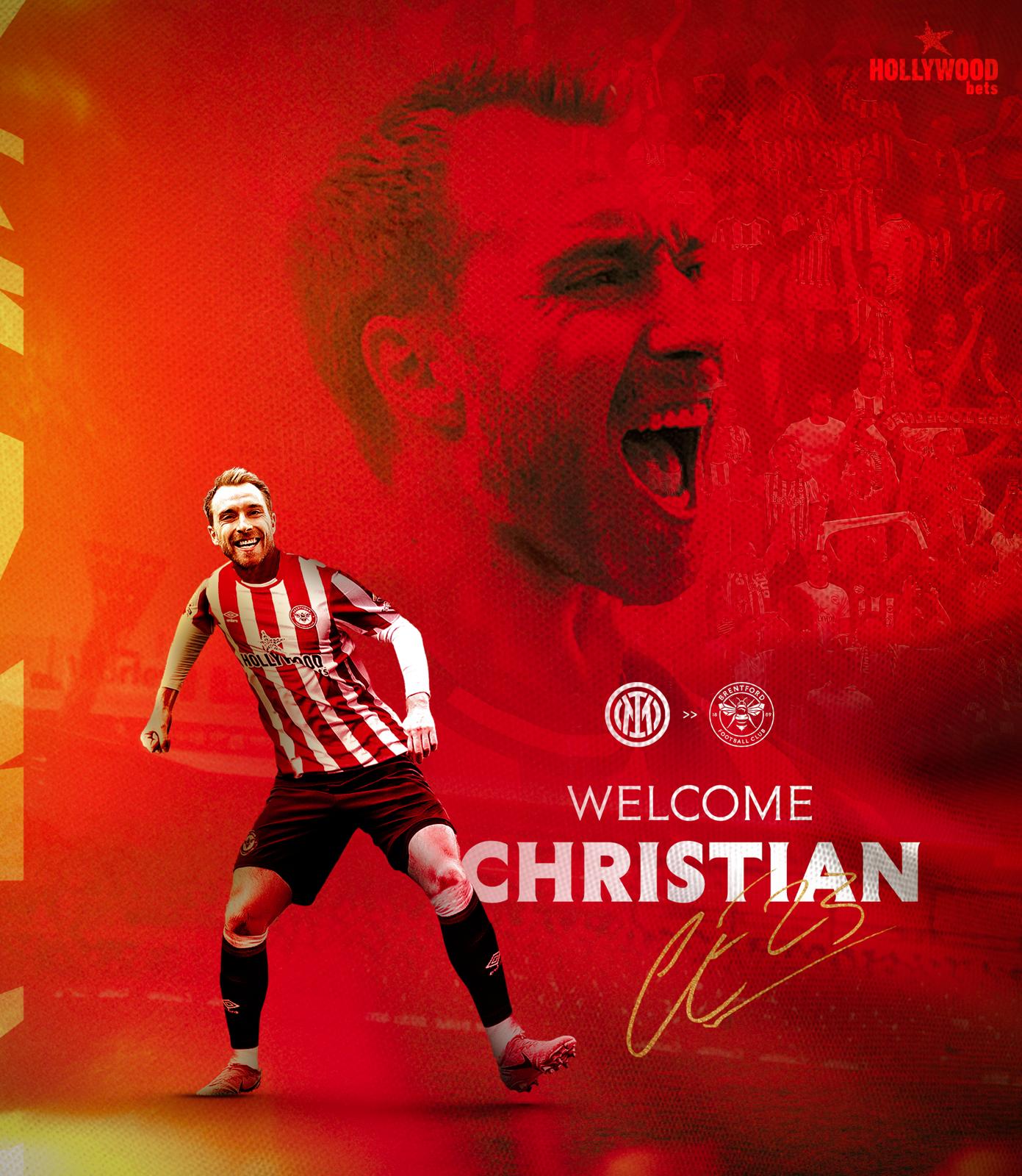 Eriksen signed a five-month contract with Brentford in the English Premier League. He's been a free agent since December, when terms were agreed with Inter Milan for a mutual separation.
Following his heart problem, Eriksen was implanted with a cardioverter-defibrillator. Under Italian sports laws, such devices are not allowed for professional players. Those rules don't apply in England, however, so Eriksen can resume his career after clearing his medical checks.
Eriksen will turn 30 on Feb. 14 and he's aiming to return to form and to represent Denmark at the World Cup in Qatar later this year.
Familiar faces at Brentford
At Brentford, Eriksen will play alongside international teammates Christian Norgaard and Mathias Jensen, and will be coached by his former Denmark U17 boss, Thomas Frank.
"I am looking forward to working with Christian again. It has been a while since I last coached him and a lot has happened since then," Frank told Brentford's website. "Christian was 16 at the time and has become one of the best midfield players to appear in the Premier League. He has also won trophies all over Europe and become the star of the Danish national team," the manager added.
Eriksen will become the first player in the Premier League to play with an implanted cardioverter-defibrillator. He resumed individual training late last year at his boyhood club, Odense, in his native country. Last week, Eriksen trained with the Ajax Amsterdam B team.
Things you absolutely love to see ❤#BrentfordFC #EriksenJoins pic.twitter.com/FhvDlMLAxL

— Brentford FC (@BrentfordFC) January 31, 2022
"We have taken an unbelievable opportunity to bring a world-class player to Brentford," Frank assured. "He hasn't trained with a team for seven months, but has done a lot of work on his own. He is fit, but we will need to get him match fit, and I am looking forward to seeing him work with the players and staff to get back towards his highest level," the coach said.
Before joining Inter Milan in January 2020, Eriksen spent six-and-a-half years in North London with Tottenham Hotspur.
His new club Brentford sits 14th in the Premier League after 23 games. The Bees lost their last four matches, but still have an eight-point lead above the relegation seats. Eriksen is expected to miss the trip to Everton in the FA Cup, but could be involved in Brentford's home game against Crystal Palace on Feb. 12.