English Premier League leaders Manchester City are hoping to take another step towards clinching their fifth EPL championship by taking care of Chelsea at home on Sunday. It's just some of the featured action that will surely catch the attention of international football fans and soccer bettors.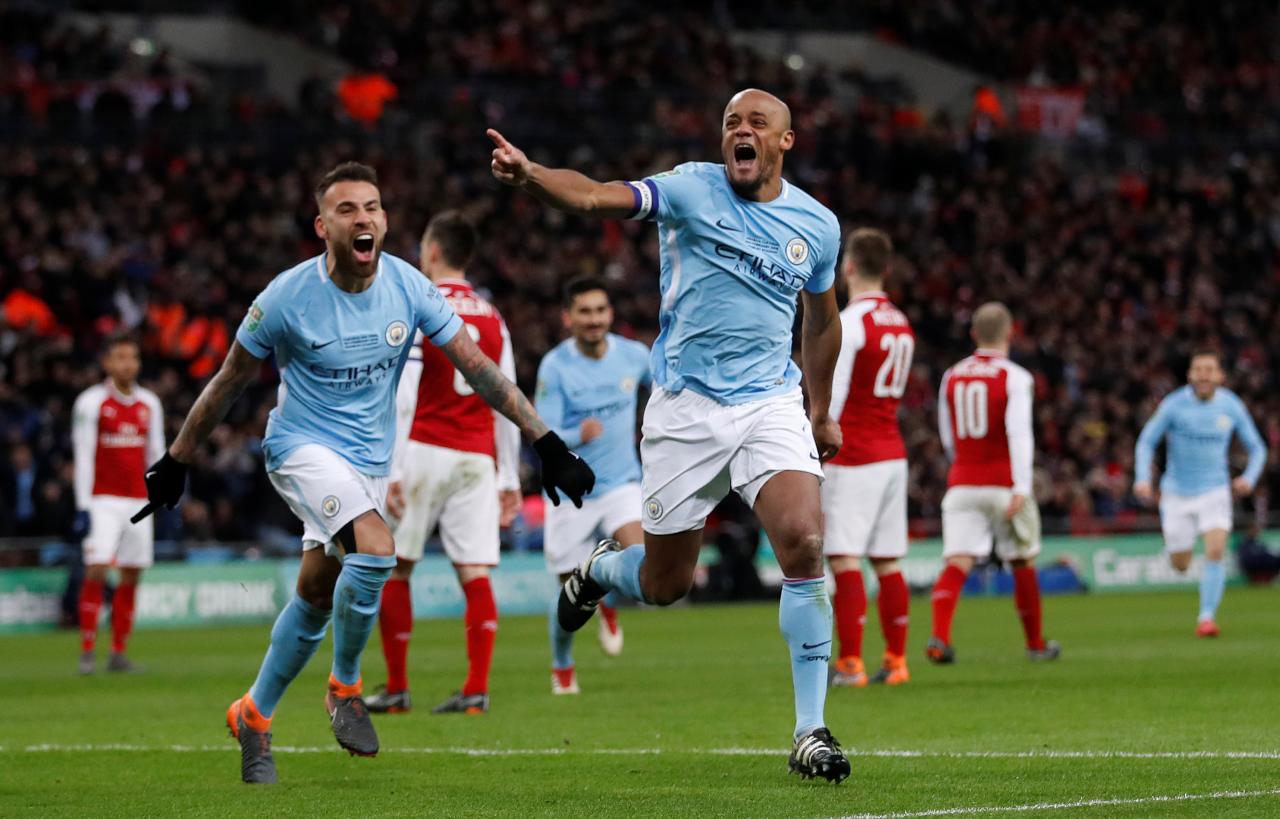 In the current EPL table, Manchester City has 75 points and a 16-point lead over the pack thanks to a 24-3-1 record. At this point, only an outright collapse can stop them from capturing the league title. But Chelsea (53 points) currently stands in fifth place, and will be looking to move up in hopes of snagging a Champions League slot.
Fighting for Position
Chelsea could get a boost thanks to the return of midfielder Ross Barley, who is expected to be able to play on Sunday, though it is unclear if head coach Antonio Conte will choose to put him on the pitch so soon after a hamstring injury.
Manchester City will be missing fullback Kyle Walker, who exited Thursday's win over Arsenal with a sore calf. Despite the injury, Man City is still expected to handle their business at home at Etihad Stadium. The hosts are a -167 favorite to win outright according to Bwin, while Chelsea (+450) are given long odds of even securing a point, as bettors can get +310 on a draw.
The first game of the weekend could also be one of the most competitive. Burnley FC (37 points) is hosting Everton (34 points) on Saturday in a clash of sides in the top half of the league table.
Burnley won the earlier match between the two teams this season at Goodison Park, and is looking to beat Everton in both league games between the two for the first time since the 1959-60 season. But Burnley has gone 11 games without a win (six draws and five losses), the longest current streak in the EPL.
Oddsmakers give Burnley a good chance of ending that streak, with a win for the home team posted at +150 odds, while Everton (+220) will be looking to end their struggles away from home this year, as they have only managed eight points on the road all season.
Woeful Wintery Mix
The biggest question of the EPL weekend could be much more fundamental: how many of the games will actually be played? Many fixtures could be in jeopardy due to the "Beast from the East," a weather system from Siberia that could cause snowy conditions across much of the United Kingdom.
The threat level from the storm has been reduced as the weekend grows closer, with officials expecting all matches currently scheduled to be played. However, some teams have warned their fans that they might need to take extra time to get to their stadiums when dealing with the potential snows.
If all matches are played as planned, there are a couple others that could have some importance to the standings. Tottenham Hotspur (-500) will be looking to collect an easy three points against Huddersfield Town (-1350) to solidify their Champions League position, while Crystal Palace (+550) will desperately try to get anything out of a home clash with Manchester United (-189) as they fight to avoid relegation.