The Champions League is back this week with spectacular games that could decide the architecture of the knockout phase.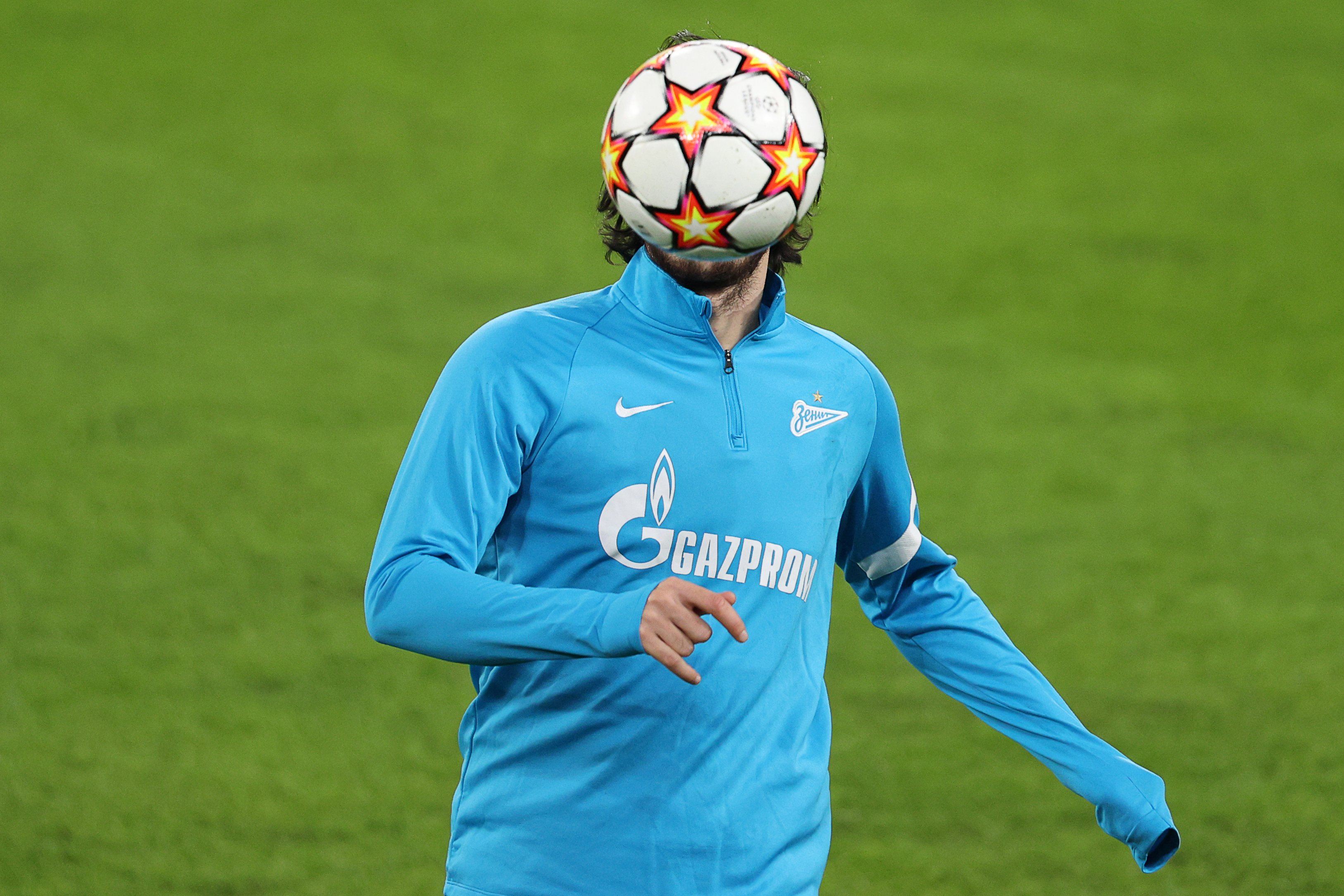 According to the simulations from the Euro Club Index (ECI), eight of the clubs currently competing in the Champions League group stage have at least 96% chances of progressing for the last-16, with another three at percentages varying between 85% and 89%.
The Euro Club Index is a ranking of all European football clubs based on official results over a four-year period, with emphasis on recent performances. The ECI is calculated by specialists at Gracenote and is updated daily.
The games played on Tuesday and Wednesday in the Champions League
Predict 2 players to star on Tuesday 🌟 👇#UCL

— UEFA Champions League (@ChampionsLeague) November 2, 2021
Not even numbers believe in Sheriff
The eight clubs that numbers already have in the Round of 16 are Bayern Munich, Liverpool, Juventus, Manchester City, Ajax, Real Madrid, Paris Saint-Germain and Chelsea. All eight stand at least 96% chances of returning to Champions League action in February, when the KO phase kicks off. RB Salzburg, Borussia Dortmund and Manchester United are almost certain themselves of qualifying, with their chances estimated between 85% and 89%.
There is real excitement around the qualified teams in five of the eight groups. In Group B, Atletico have a 62% chance of advancing, while Porto are estimated at 34%. Group leaders Liverpool sit at 99.6%. It's really interesting what happens in Group C, where surprise-pack Sheriff are leading. They are at only 21% to progress, with Inter at 75% and Real Madrid at 97%. Sheriff are ranked 152th by the ECI, while Inter are 12th.
Despite not enjoying the best of starts, Barcelona are at 57% to qualify from Group E, ahead of Benfica at 38%. Barcelona lost to both Benfica and Beyern Munich 3-0, but will host the Portuguese side at Camp Nou in the last round of the group stage. Bayern have a 99.97% chance of playing in the Round of 16.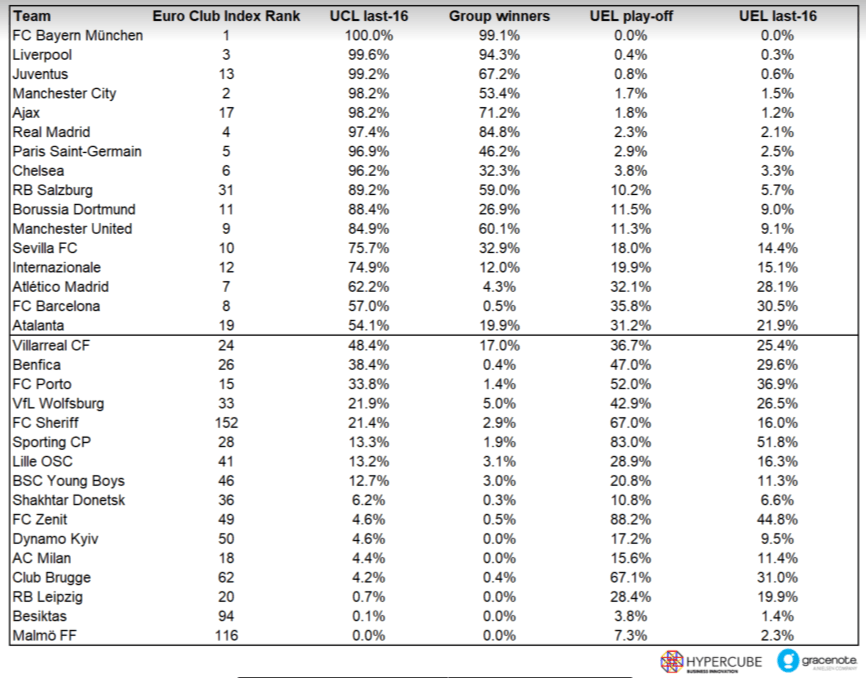 In Group F, Manchester United are in pole position with an estimated 85% chance, ahead of Atalanta at 54% and Villarreal at 48%.
RB Salzburg look like they are going to make it to the KO stage this year. Group G opponents FC Sevilla (76%), VfL Wolfsburg (22%) and Lille (13%) all have their chances. Lille's percentage is the highest of any eight group outsiders at the moment.
The only teams in the current ECI top 20 who are not amongst the most likely to reach the Champions League last-16 are FC Porto (ranked 15), AC Milan (18) and RB Leipzig (20). In all three cases, they were drawn in groups with at least two higher-ranked clubs.
The full Champions League tables and fixtures can be found here.