Nominations for the 91st Academy Awards were announced Tuesday morning, and "Roma", directed by Alfonso Cuaron, is the current favorite to win Oscars for Best Picture and Best Director.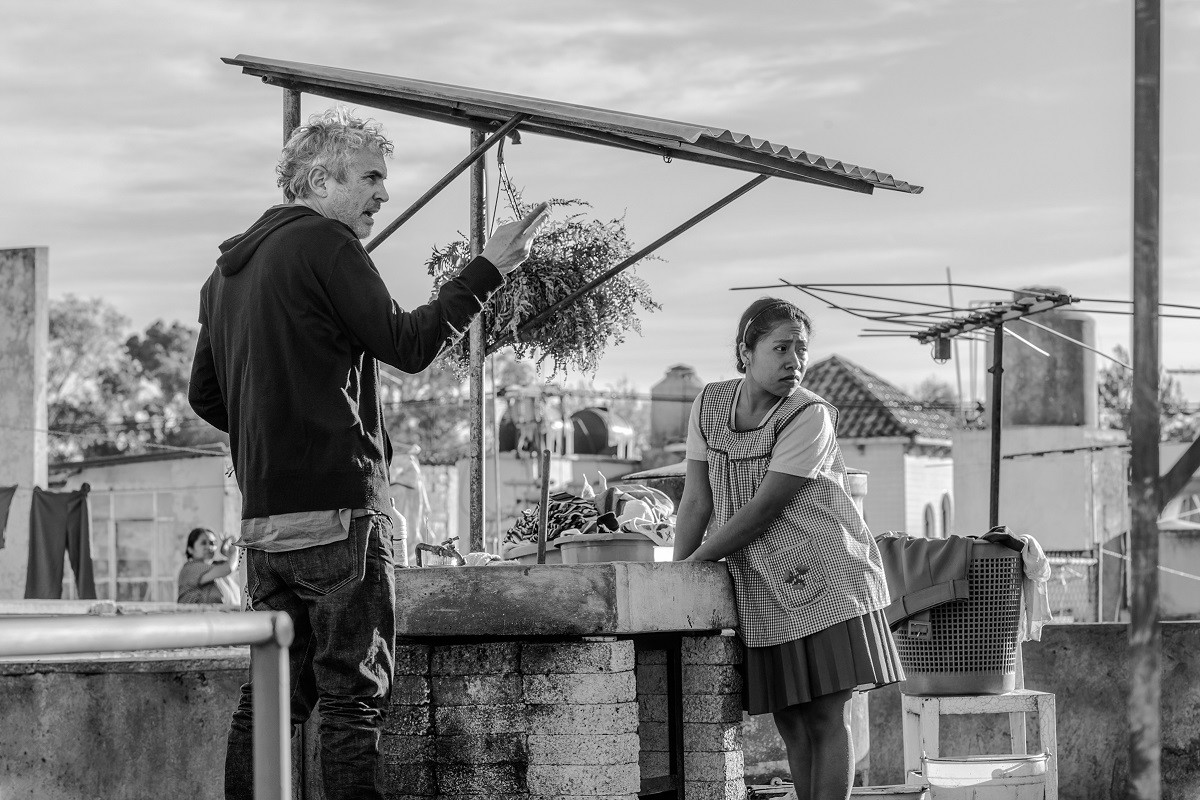 Eight films were nominated for Best Film including "Roma", "Green Book", "The Favourite", a remake of "A Star Is Born", "BlackKKlansman", "Bohemian Rhapsody", "Black Panther", and "Vice". In the Oscars wagering category, William Hill currently lists "Roma" at 1/1 odds to win Best Picture.
2019 Academy Awards – Best Picture – Oscars Odds
Roma 1/1
Green Book 7/2
A Star Is Born 6/1
The Favourite 8/1
BlackKKLansman 12/1
Bohemian Rhapsody 16/1
Black Panther 33/1
Vice 33/1
Cuaron is also the favorite to win Best Director at 1/5 odds. He won the Golden Globe a couple of weeks earlier for "Roma." Spike Lee (BlackKKlansman), Adam McKay (Vice), Yorgo Lanthimos (The Favourite), and Pawel Pawlikowski (Cold War) earned nods. Pawlikowski's film is loosely based on his parents love story that took place in Poland during and after WWII.
10 Nods for 'Roma' and 'The Favourite'
Set in the early 1970s in Mexico, "Roma" is a loose, semi-autobiography about Alfonso Cuaron's childhood. The film, shot in black and white, follows the life of a maid that works for a middle class family in the Colonia Roman neighborhood of Mexico City. "Roma" received ten nominations including Best Picture, Best Director, Best Cinematography, and Best Original Screenplay. Newcomer Yalitza Aparicio was nominated for Best Actress. "Roma" also received nods for Best Foreign Language Film, Sound Editing, Sound Mixing, and Production Design.
"The Favourite", a comedy-drama about Queen Anne of England set in the early 1700s, directed by Yorgos Lanthimos also received ten nominations. Olivia Colman, who plays an ailing Queen Elizabeth, received a Best Actress nod. Emma Stone and Rachel Weisz earned nominations for Best Supporting Actress. The co-writers, Deborah Davis and Tony McNamara, received nominations for Best Original Screenplay.
Best Actress
Five women were nominated for Lead Actress in a Motion Picture including Yalitza Aparicio (Roma), Glen Close (The Wife), Olivia Coleman (The Favourite), Lady Gaga (A Star Is Born), and Melissa McCarthy (Can You Ever Forgive Me?).
Glen Close won a Golden Globe for Best Actress in "The Wife" and she's currently 1/2 odds to win the Oscar. Olivia Coleman is 4/1 odds to win as Queen Elizabeth, while singer-turn-actress Lady Gaga is 5/1 odds for her portrayal of struggling singer Ally in the latest reboot of "A Star Is Born". Yalitza Aparicio had never acted in a film before Cuaron cast her in "Roma". She's one of the longshots on the board at 20/1. Melissa McCarthy, known more for her comedic roles, turned heads with her stunning performance as a desperate, washed-up writer in "Can You Ever Forgive Me?"
Nominations for Best Supporting Actress included: Amy Adams (Vice), Marina de Tavira (Roma), Regina King (If Beale Street Could Talk), Emma Stone (The Favourite), and Rachel Weisz (The Favourite).
Best Actor
This year's crop of Best Actors include portrayals of Queen lead singer Freddie Mercury and former Vice President Dick Cheney. Rami Malek from "Bohemian Rhapsody" won the Golden Globe and he's the favorite at 5/4 to win best actor. Method actor Christian Bale, also won a Golden Globe for disappearing into the role of Dick Cheney in "Vice". At 8/1 odds, Bradley Cooper (A Star Is Born) got the nod for playing a drugged-up rock star. Viggo Mortensen (Green Book) plays a brute from the Bronx who drives. He protects an African-American concert pianist (Mahershala Ali) while on a concert hall tour through the Jim Crow South. Mortensen is one of the long shots at 18/1. The biggest long shot on the board is William Dafoe (At Eternity's Gate) at 33/1.
Nominations for Best Supporting Actor included: Mahershala Ali (Green Book), Adam Driver (BlackKKlansman), Sam Elliot (A Star Is Born), Richard E. Grant (Can You Ever Forgive Me?), and Sam Rockwell (Vice).
The 91st Academy Awards will take place at the Dolby Theater on February 24, 2019 in Los Angeles.