If Duke basketball is going to make a run at the NCAA National Championship next year, they are going to do it without any of last season's starters. On Monday, freshman forward Wendell Carter Jr. declared himself eligible for the NBA draft — making it official that next year's squad will feature an entirely new starting lineup.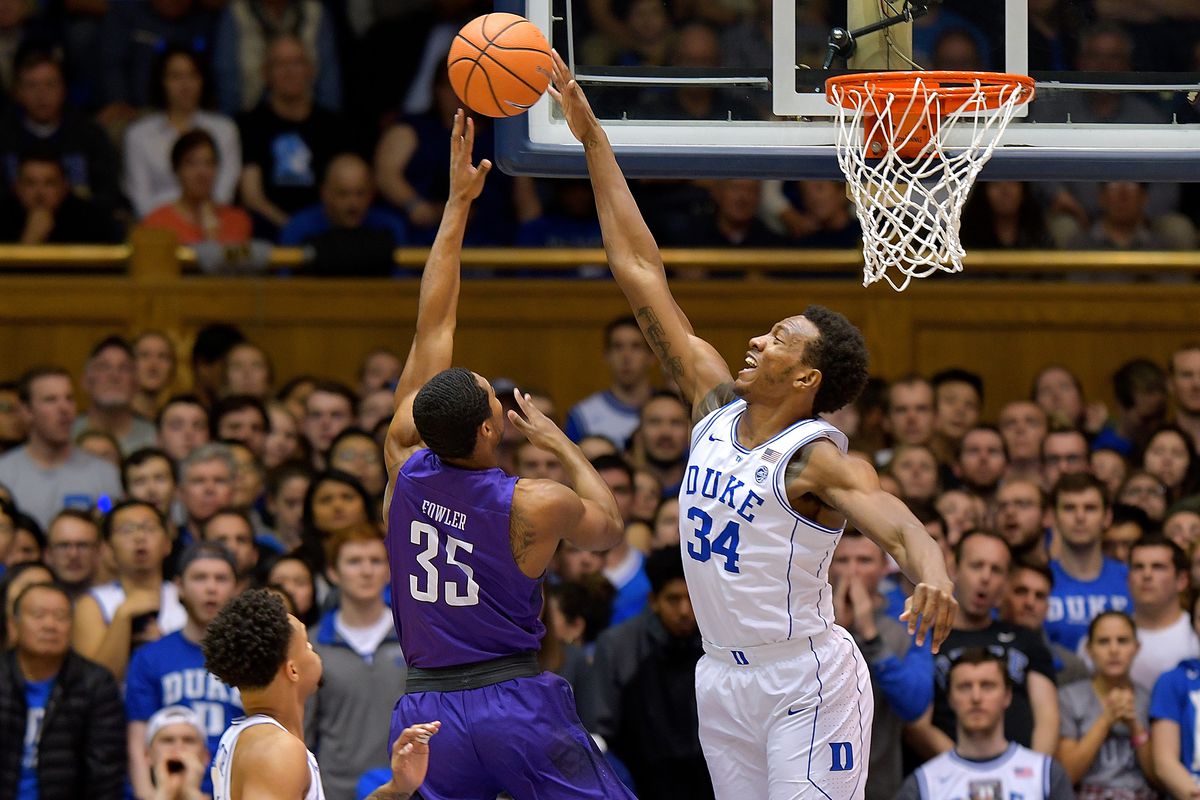 Carter was the last Blue Devil starter to leave the team. Guards Gary Trent Jr., Trevon Duval, and forward Marvin Bagley III all left after one year to try their fortunes at the professional level. Senior guard Grayson Allen used up his eligibility and will be graduating.
"I want to thank Duke University, my coaches and teammates for helping me so much, not only on the court, but off it as well," Carter said in a university press release. "We're all brothers, we all have each others' backs. I'm really going to miss being around my friends, but I'm really going to cherish the moments we had together. I'm very excited and very happy to say I was part of something special here at Duke."
Duke Coach Mike Krzyzewski said in a statement it "was an honor to coach Wendell."
Carter was the 14th player since 2011 who has played just one year at Duke. Of the previous 11 who left early, only Boston's Kyrie Irving has achieved any star status in the NBA.
NBA Success Awaits
How the four one-and-done players will fare in the NBA is still to be determined. Mock drafts have Carter as high as the No. 9 pick. He averaged 13.5 points, 9.0 rebounds and 2.1 blocks.
Bagley is expected to be the highest selected Duke player. He is projected to be a top 5 pick and could go as high as third. He averaged 21 points and 11.1 rebounds for Duke.
The fate of Trent and Duval is not as certain. They are both considered role players that might not get on a team until the second round. One mock draft does have Duval going 18th to the Denver Nuggets and Trent being selected by Philadelphia at No. 22.
Allen, who stuck it out with the Blue Devils for four years, has been projected as a late-first round pick.
What's Next for Duke?
The Blue Devils reached the Elite Eight in this year's March Madness, where they lost to Kansas, 85-81, in overtime. The team had been pegged at one point as the favorite to win the NCAA Tournament.
Despite losing their entire starting lineup, they are the favorites to cut down the nets at next year's March Madness. The Westgate Las Vegas SuperBook has them at 5/1. Villanova, Kansas, and Kentucky are next at 8/1.
The Blue Devils landed the top-ranked recruiting class for next year, according to several websites that monitor and rank college basketball recruits.
Four of the top 10 high school prospects have signed letters of intent with Duke. Small forward RJ Barrett, small forward Cameron Reddish, power forward Zion Williamson, and point guard Tre Jones will be attending school in Durham, North Carolina, next year. Krzyzewski believes they will fill the void left by Bagley, Carter, Trent, Duval, and Allen.