DraftKings doesn't currently operate in Nevada, but that didn't stop them from signing a new, multi-year agreement to help fund the Center for Gaming Innovation at the University of Nevada, Las Vegas.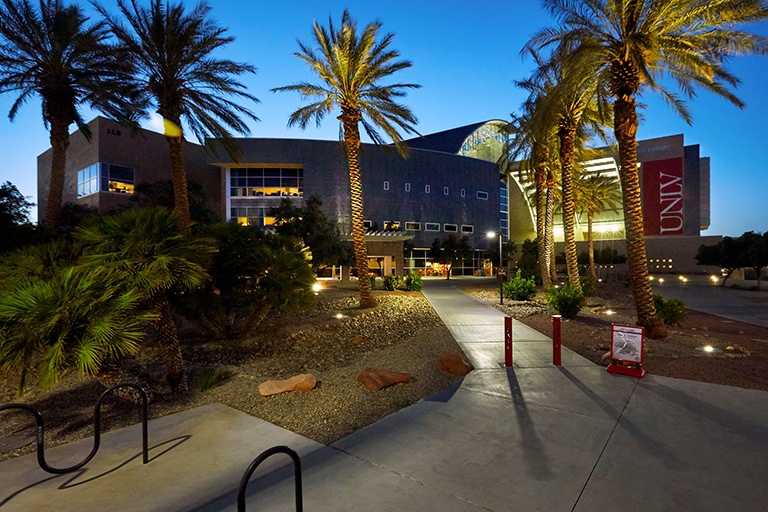 No Mobile Registration, No Problem
While the Nevada Gaming Control Board doesn't yet allow mobile sportsbook registration, the biggest driver of DraftKings' platform, the company is betting that the road to future innovations will run through Las Vegas. 
Money from the $100,000 sponsorship with UNLV is earmarked to spin up a research and development studio for students at the campus' Stan Fulton Building, UNLV officials said. 
In exchange, DraftKings will have signage and recruitment opportunities. 
"The studio at UNLV will substantially expand the scope and output of UNLV's gaming innovation program," Daniel Sahl, director of UNLV's Center for Gaming Innovation, said in a statement. "[It] will provide students the opportunity to collaborate in a professional setting, turning creative ideas into viable casino games." 
Young UNLV Program Already Responsible For Several New Products
The school's innovation program was founded in 2013 by then-Gov. Brian Sandoval and his Office for Economic Development. 
The school received a grant to train students in gaming technology. Since then, students who enrolled in the program have filed eight product patents, seven of which are now commercial casino products.
UNLV's Sahl said he believes the DraftKings sponsorship, inked in November, will further turn the center into an incubator to spin ideas into new products. 
DraftKings Looks to Expand Vegas Footprint
As DraftKings looks to grow in concert with individual states newly regulating online sports gambling in their jurisdictions, the company's co-founder and CEO Paul Liberman said he believes UNLV is fertile ground to develop tomorrow's gaming industry, including talent, and next-gen tech.
"Both DraftKings and UNLV are on the leading edge of developing the next wave of technology," Liberman said in a statement. "Through this agreement, DraftKings not only has access to the latest ideas coming out of the Gaming Innovation studio, but it also allows us to deepen our relationship with the Las Vegas community."
While not licensed to operate in Nevada, Boston-based DraftKings did open a 300-person satellite office in Las Vegas in 2018. The outpost handles mostly customer service and fraud issues. 
This is the second such gaming company/public university partnership this fall. In September, the University of Colorado partnered with PointsBet to become the second program to sign a sponsorship with a sportsbook.