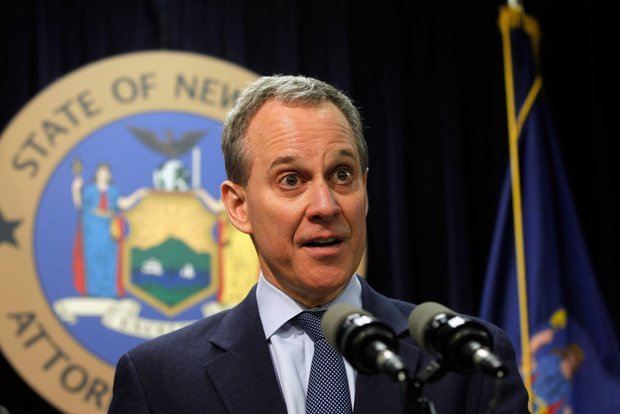 DraftKings and FanDuel have obtained the much-needed lifeline they were seeking to remain existent in New York.
On Monday, a panel of judges in the state's Supreme Court Appellate Division ruled that the daily fantasy sports (DFS) operators will be allowed to continue offering contests to the general public as the two companies argue their legality.
New York Attorney General Eric Schneiderman (D) filed a preliminary injunction against the DFS market leaders in mid-November after issuing earlier cease-and-desist letters. FanDuel temporarily shut down its operations, but DraftKings refused to comply with the orders.
The full appeal isn't expected to be heard by the New York Supreme Court until late spring or early summer. That means DraftKings and FanDuel will most likely be around for the entire NFL, NHL, and NBA playoffs.
All Parties Confident
An estimated 600,000 New York residents spent around $100 million in entry fees on the two DFS platforms in 2015. The remaining 97 percent of Empire State citizens are probably more interested in the outcome of the legal battle than any available fantasy sports contest.
Putting money on Schneiderman's showdown with DraftKings and FanDuel would be the ultimate gamble as both sides remain steadfast in their legal positions.
"We expect an appellate court to see what we have known since the outset: DFS is a game of knowledge and skill," DraftKings General Counsel David Boies said. "Our ongoing appeal will make clear that daily fantasy contests require just as much skill as season-long contests, which the Attorney General recognizes as perfectly legal under state law."
FanDuel added that it is "confident that fantasy sports have always operated lawfully," a notion that Schneiderman could not more disagree.
Schneiderman has called daily fantasy sports "a massive, multi-billion-dollar scheme" that is designed to "fleece sports fans." The Attorney General's Communications Director Damien LaVera said Monday, "DraftKings and FanDuel are indeed operating illegal gambling operations in New York and should be permanently barred from doing business in New York."
New York State of Mind
Unfortunately for DraftKings and FanDuel, New York isn't the only state looking into the legal merits of their services.
Nevada has already forced DFS out from its jurisdiction, and Illinois Attorney General Lisa Madigan (D) is following Schneiderman's lead. "It is my opinion that daily fantasy sports contests constitute illegal gambling under Illinois law," Madigan wrote in late December.
The ongoing debate boils down to deciding if daily fantasy is a contest of skill or luck. If it's the former, DFS is permitted under the 2006 Unlawful Internet Gambling Enforcement Act (UIGEA) due to a loophole in the law.
UIGEA allows any "fantasy or simulation sports game" that features winning outcomes that "reflect the relative knowledge and skill of the participants." Ten years ago, fantasy sports was overwhelmingly limited to season-long leagues, a key difference according to today's DFS adversaries.
FanDuel is trying to be a legal pleaser. "We do believe that new, common-sense regulations to protect consumers and reflect the evolution and growth of the game are needed," the company said in its statement.