It's not so easy for other NBA teams, or their fans, to dismiss the Toronto Raptors anymore. They have quietly ascended to the top of the Eastern Conference and won their 50th game of the season on Tuesday when they defeated the New Jersey Nets.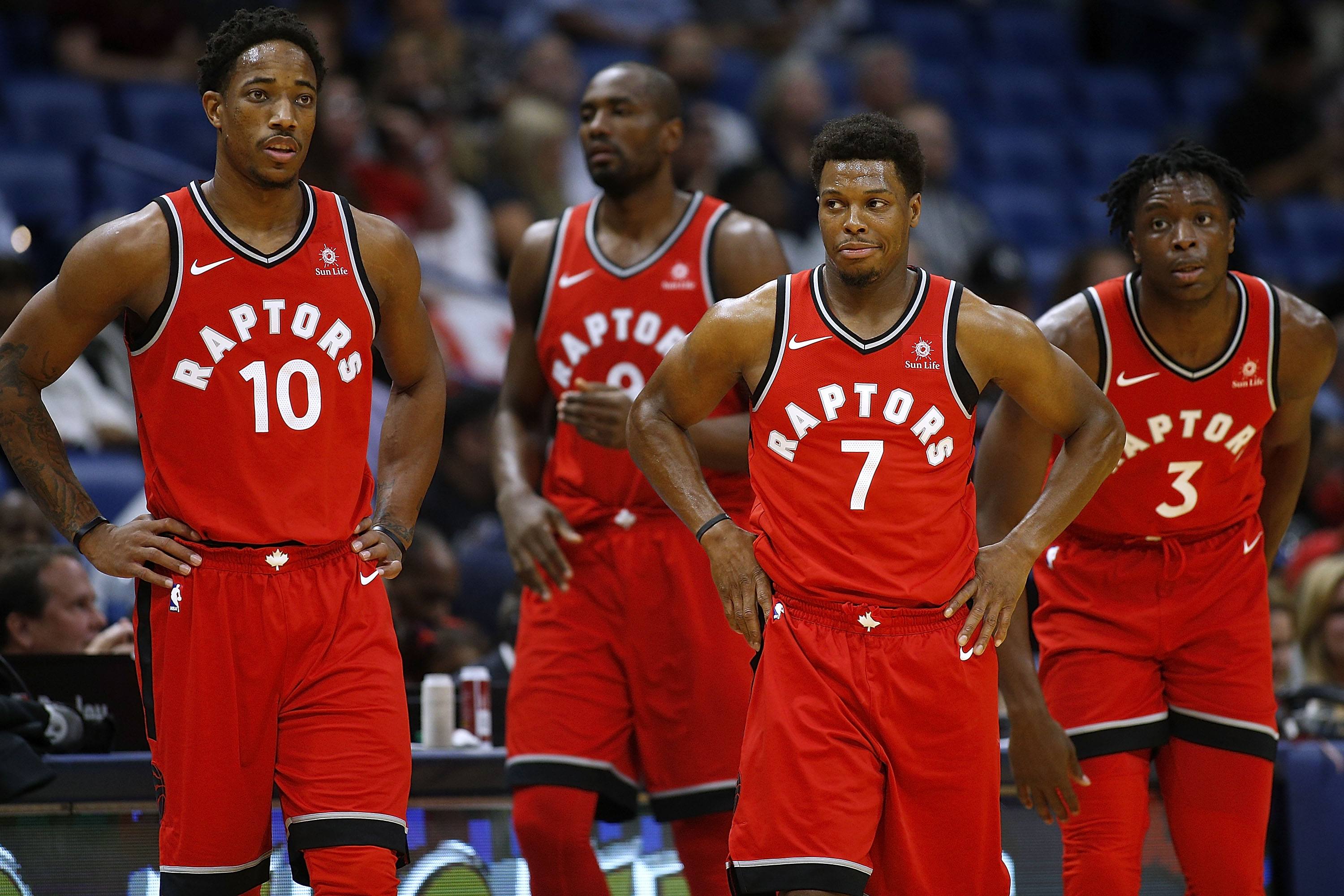 Yet the Raptors are still finding it hard to get any respect. Despite their dominance in the conference, they are the third pick to win the NBA Championship. Golden State is the favorite at 5/8, with Houston behind them at 2/1. Cleveland and Toronto trail seemingly far behind at 12/1.
Toronto may be able to silence critics come playoff time, however, especially if they hold onto home-court advantage to the Finals, which is looking more and more likely to happen.
The Raptors have a 5-game lead on the Celtics with 13 games remaining. The teams have split two games this season and have two more to play. They also have games with Eastern Conference contenders Indiana and Cleveland, but those tough contests are counterbalanced by hosting the LA Clippers, Denver Nuggets, and Orlando Magic.
Goal Within Sight
Toronto won its 50th game for the third time in as many years, but coach Dwayne Casey told SB Nation they don't want that to be the only achievement.
"We're excited about it," he said. "It's good for our franchise, it's good for our team, but we're playing for something more than that. We're playing for something special … it's great to get to 50, but we have to be focused on the bigger picture."
Reaching that mark meant nothing last year, however. Toronto was bounced from the playoffs by Cleveland in four games. Star guard DeMar DeRozan knew how much that hurt, and he told ESPN that it has been motivation this year.
"We've been through the heartaches and the letdowns," DeRozan said. "This time, with this new approach, we feel comfortable."
Hoop Dreams
That new attitude is simple. The Raptors are making the game fun again — at least that is what Casey stressed to the Toronto Sun.
"This is a lot of fun," Casey said. "This is a fun team to coach, the second unit is fun, it's almost like coaching a college team, they are lot of fun and the older guys, the way they're playing, the freedom they're playing with, the fun they're having playing with – it's fun."
Kyle Lowry told the Sun it's a bit more complicated than just enjoying the game, but that is a part of it.
"I think we just like the competitive nature of basketball," Lowery said. "I think no matter who we are playing, where we are playing, or what time we are playing, we just like to play basketball. I think that's the one thing about this team with all the young guys. It's fun to hoop. It's just fun to go out there and hoop and play basketball."