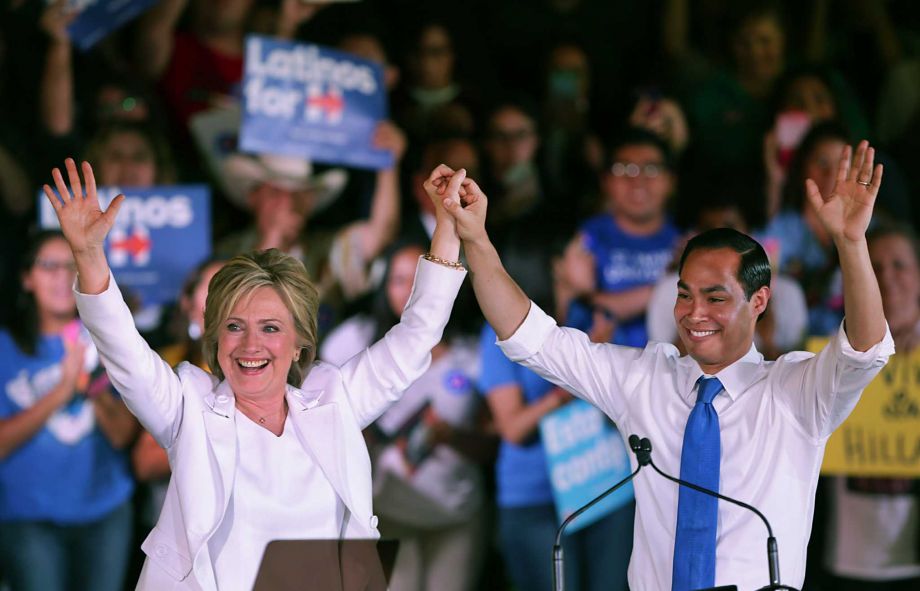 Donald Trump and Hillary Clinton are preparing to do battle for the White House and become the 45th president of the United States. Though voters will largely decide which contender to select based on the candidates' experiences, values, policies and positions for the future, a key piece of arsenal in Trump and Clinton's presidential campaign could be their running mates.
The decision of selecting a vice president is tedious, difficult, and often lengthy as each and every potential name must be fully vetted by both campaign staffers and political brass. But a solid pick can provide big returns for candidates and boost poll numbers, and that should hold especially true for Trump and Clinton, two Oval Office hopefuls that have nearly 100 percent name recognition but extremely high unfavorable ratings.
Trump will try to unite the GOP and focus on a swing state like Ohio while Clinton will likely attempt to improve her public opinion among the more progressive demographic of her party. With so much riding on this year's election and the balance of the Supreme Court likely in the power of the next president, the VP decisions could have a lasting impact on the future of America.
Luckily for us, the oddsmakers already have it figured out. Betting on political elections is illegal in the US, but around the world, it's a widespread activity.
Trump: John Kasich
Donald Trump needs to win Ohio this November. The Buckeye State has the seventh most delegates in the general election, more than any other swing state aside from Pennsylvania and Florida.
Ohio is an extremely diverse state that has been a battleground for some three decades.
And when it comes to choosing a candidate, Ohio rarely fails. The state has correctly selected 28 of the last 30 presidential general elections.
Ohio went for President Barack Obama in both 2008 and 2012 after backing former President George W. Bush in 2000 and 2004. Trump needs to return the tide to the right, and that's the main reason sportsbooks think he'll choose former 2016 candidate and current Ohio Governor John Kasich to be his running mate.
Bovada has Kasich at +400 to receive the VP role, even though Trump told CNN recently that it's "probably unlikely" John would be his choice.
Clinton: Julian Castro
It's a name most have probably never even heard of, but current US Secretary of Housing and Urban Development (HUD) Julian Castro the is the across-the-board favorite for Clinton's VP ticket. Castro's identical twin brother Joaquin is a US representative serving Texas' 20th congressional district.
In addition to actively campaigning for Clinton, Julian would presumably appeal to certain minorities she might be struggling to mobilize.
Castro is listed at +200 on Bovada, far ahead of Massachusetts Senator Elizabeth Warren (+400) and Virginia Senator Tim Kaine (+600).
According to the conservative New York Post and writer Paul Sperry, Castro is currently scheming up a HUD plan to "reallocate funding for Section 8 housing to punish suburbs for being too white and too wealthy."
The alleged plan would allow lower-income families to afford higher rents in more affluent areas through vouchers.
That should be welcomed by minorities, a demographic that will unquestionably go for Clinton over Trump, but there is concern that turnout won't equal rates Obama was able to achieve.