The Los Angeles Dodgers were dealt their first serious bout of adversity when the team announced starting pitcher Rich Hill would go on the disabled list. The lefty was injured in Wednesday's start against the San Francisco Giants in the first inning.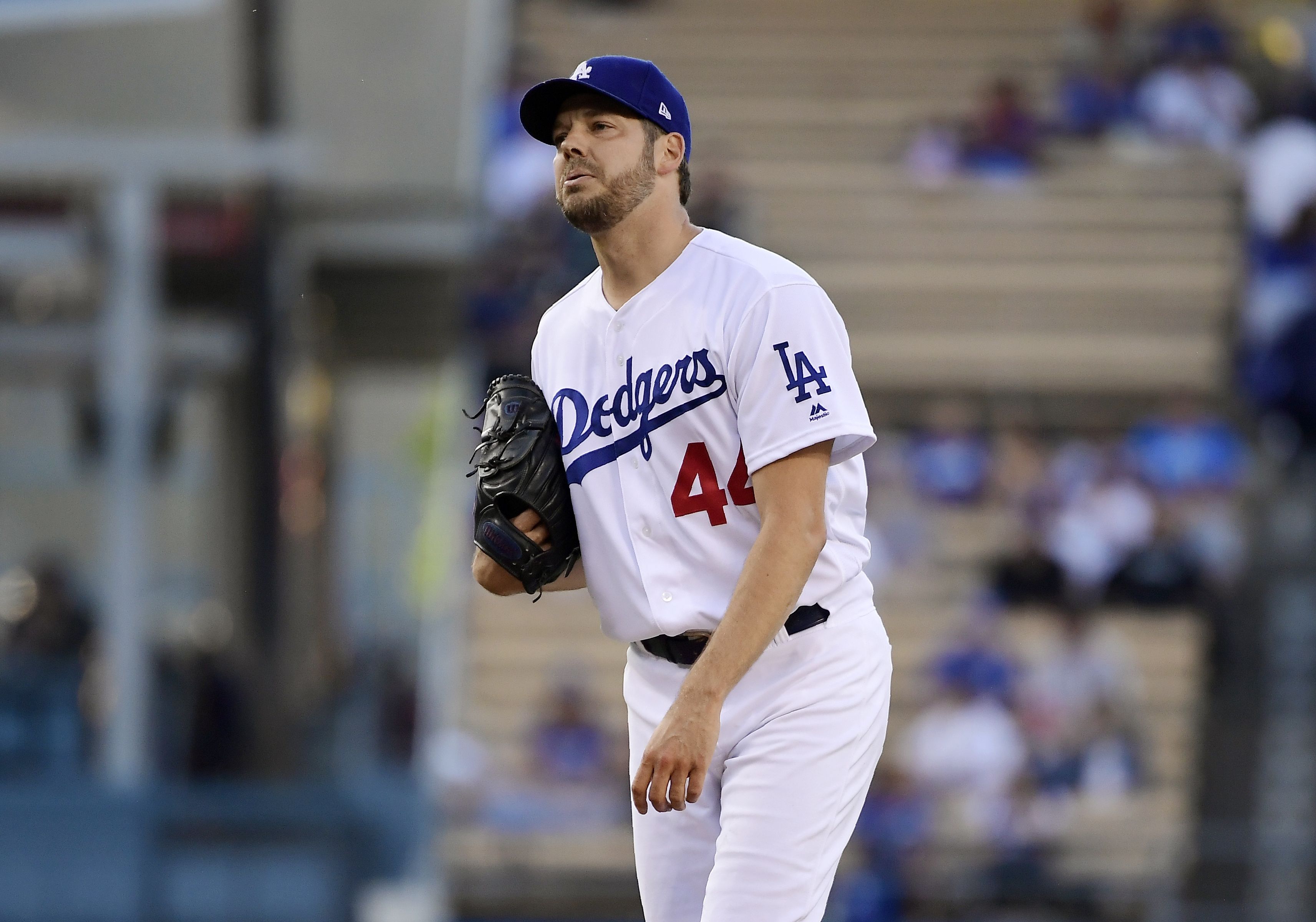 Manager Dave Roberts said he could tell something was wrong.
"You could see something wasn't right, something was going through his head," Roberts said. "Our radar was up."
Hill took himself out of the game in the second inning after throwing a couple of warm up pitches. He said he has had tightness in his arm the last two starts, but this was different.
"I didn't feel it would be a wise move to continue," Hill said.
Diagnosis Not Great
Hill didn't think the MRI he had on Thursday would be too serious, but it came back as a flexor tendon strain. Roberts put him on the 10-day disabled list, but Hill will be out of action for much longer.
"To lose him, the way he's been pitching, it's disheartening any way you look at it," Roberts said. "We do expect him to return this season. He's a very driven guy. I expect him to dominate the rehab process. Now there's nothing he can do outside of let the body heal."
Hill told reporters he won't pick up a baseball for at least three weeks, and then will start a rehab that could last for at least two weeks. Before the injury, Hill was 4-1 with an ERA of 2.55, and 61 strikeouts.
Depth Huge Plus
Now Roberts has to decide who will replace Hill on the roster. Last year, Roberts had to use a myriad of starters because of all the injuries. This is the first serious injury to the pitching staff. Roberts will probably choose between Ross Stripling, who made starts for the Dodgers last year, or Julio Urias. Roberts didn't discount looking at someone in Triple A.
"We have some good options," Roberts said. "Whether it's Ross [Stripling], or continue to deal with Julio [Urias], or somebody down in our system. We have options, but we don't have to make that decision. We have a little bit of time to assess where we're at."
The other advantage is three of the current starters are having great seasons thus far. Clayton Kershaw has shown form of a few years ago. He is healthy after a couple of seasons of injuries, and is 7-1 with a 2.85 ERA.
Kershaw's last outing was a 9-0 victory over San Francisco, thus earning the praise of Roberts.
"I just thought the way he sequenced, pitching to all parts of the zone, the slider I thought was good, the fastball command," Roberts said. "He just wills his way to be efficient, to get outs, the pace of play is always good when he's in there. I thought he was really good. He's getting to a good place. He really is, and it was fun to watch him."
The other person that makes Roberts smile is Hyun-Jin Ryu. He leads the majors with nine victories and an ERA of 1.26. After defeating the Mets in May, manager Mickey Callaway was impressed.
"He mixes it up better than I've seen in a long time," Callaway said. "There's no pattern whatsoever. He drives his arm through every pitch and sells everything, whether it's a changeup, curveball. He gets through it."
The other piece of the successful rotation is Walker Buehler. The team's opening day starter has seven wins and in his last three starts has an ERA of 0.43.