"We sucked. Nobody was interested in playing." Those were post-game words from Anthony Davis in February, after his New Orleans Pelicans were crushed 118-88 by the Orlando Magic.
Nevermind that Davis produced a grand total of 3 points in just 21 minutes of floor time. These words of frustration came only three days after Davis announced that he would not re-sign with New Orleans. He wanted to be traded to a real contender, he said. He got his wish, and is now an LA Laker.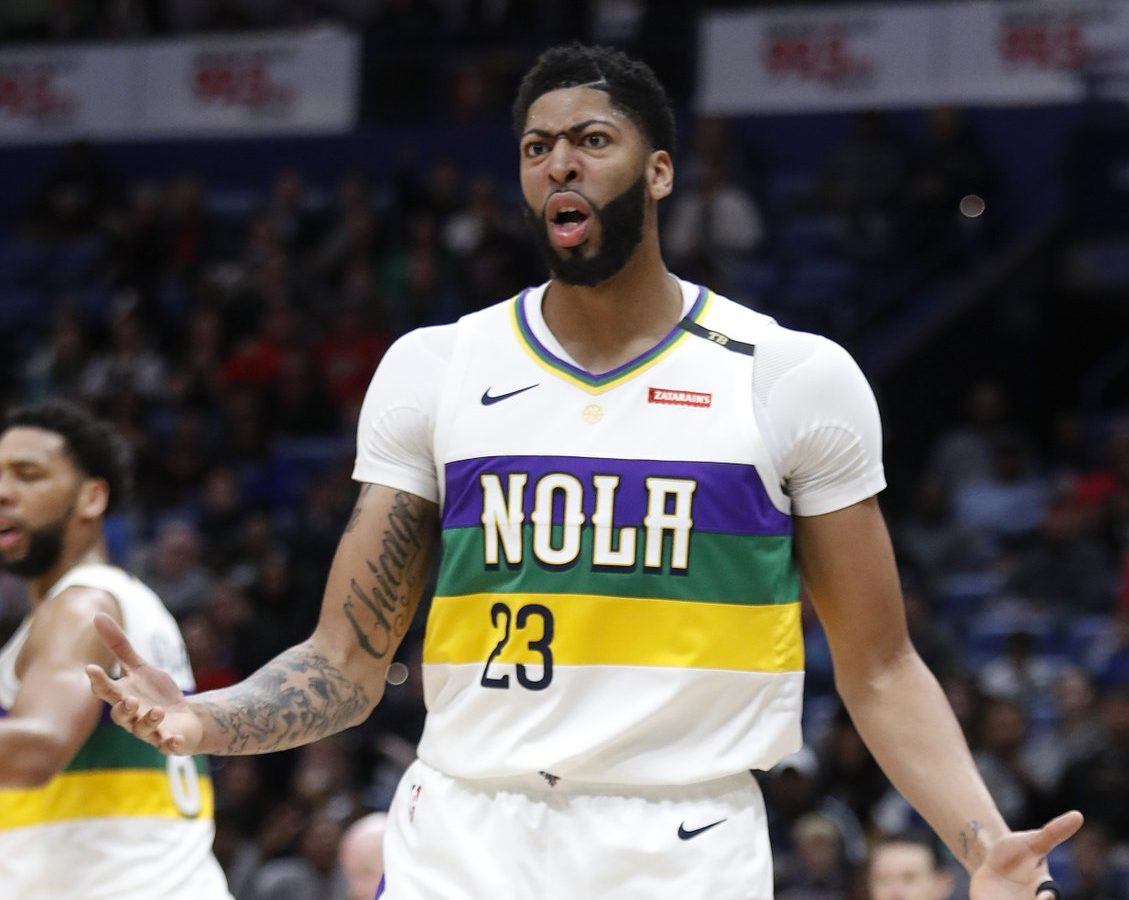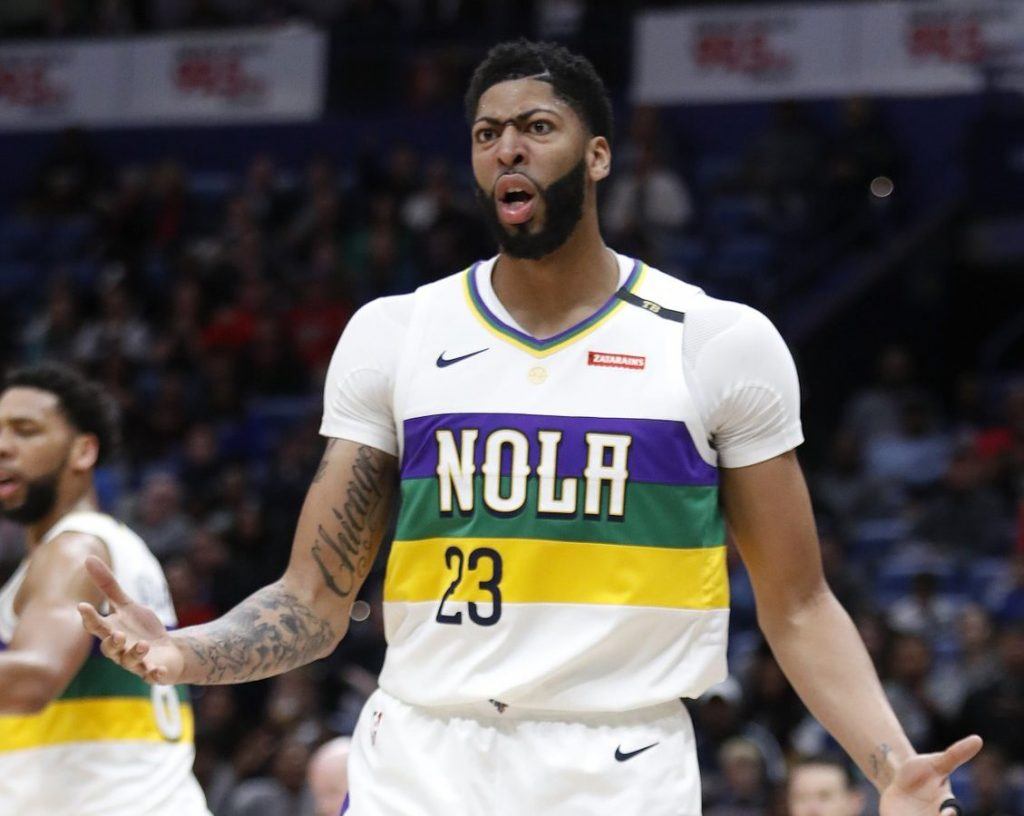 Davis was just the first of several high-profile players who had become disgruntled with their current team and were demanding to be traded.
With the NBA free agency period set to open June 30 at 6 pm ET, the plight (or plague) of disgruntled NBA players is becoming an epidemic.
Take a look at the current list of big name potential free agents. Truly talented players every one of them, but not necessarily astute business managers. Just how is it possible to make over $20 million a year playing basketball and be unhappy? What is it that sparks players earning exorbitant salaries to demand a trade?
Psychologically speaking, it could be a simple lack of maturity and sense of entitlement that has led to the 2019 NBA free agent frenzy.
Raising Dissatisfied Multimillionaires
As the free agency period approaches, teams have to not only evaluate what a player can deliver on the court but also whether or not the player will stick around. If we go out and get him, will he be ready to jump ship again in a year or two?
Take Kyrie Irving as the poster boy of the disgruntled free agent. After winning a title (with some guy named LeBron) in Cleveland, the following year Irving demanded a trade. He got it, to the Boston Celtics. Now two years with Boston seems to have worn out his ardor and Kyrie is again seeking a new home. Could Kyrie also be headed to Los Angeles? And if so, will it be the Lakers or the Clippers?
Even worse is a trade demand paired with a suboptimal performance for the franchise currently paying them all that cash? Yes, some players are now tanking to force a trade.
Derrick Rose suggests in this book "I'll Show You" (due out in September) that this isn't the players fault at all. Rose was a teammate of the infamously disgruntled Jimmy Butler with the Minnesota Timberwolves. According to Rose, the NBA simply gives young men (kids in his words) too much, too soon. Before they have proved they can play, the league makes them millionaires and with that comes a sense of privilege.
"If the biggest problem (in Minnesota) is dealing with kids, I'm cool with that," Derrick Rose wrote in his book. "That's something that's fixable."
After only 10 games this past year, Jimmy Butler forced a trade from Minnesota to the Philadelphia 76ers when his feud with Minnesota head coach Tom Thibodeau made life with the Timberwolves untenable for everyone involved. Open hostility, which characterized this split, is not always a sign of impending departures, sometimes success breeds departure as well. Sometimes even the winners want to move.
NBA Finals After-Effects
Just days after the Toronto Raptors delivered the first ever NBA title to the Great White North, free agent rumors swirl around Finals MVP Kawhi Leonard. Not to be outdone, the dethroned champion Golden State Warriors are concerned about their walking-wounded free agents: Kevin Durant, Klay Thompson and DeMarcus Cousins. Where any or all of these four stars will be playing next year or even if they will be playing after injury rehab is anyone's guess.
But imagine winning the NBA Championship and being named Finals MVP, and then wanting to head for greener pastures. Just how much greener can they be?
Or think about announcing you free agency from a hospital room. KD and Klay might try that out for dramatic effect. Did you notice where Durant had his surgery not in San Francisco but in New York Knicks City?
Top 2019 NBA Free Agents

Player (age) – current team

Kawhi Leonard (27) – Raptors
Kevin Durant (30) – Warriors
DeMarcus Cousins (28) – Warriors
Kevon Looney (23) – Warriors
Kyrie Irving (27) – Celtics
Jimmy Butler (29) – 76ers
Tobias Harris (26) – 76ers
Kemba Walker (29) – Hornets
D'Angelo Russell (23) – Nets
Malcolm Brogdon (26) – Bucks
Julius Randle (24) – Pelicans
Ricky Rubio (28) – Jazz
How Teams View Unhappy Players
On the other side of the free agent equations are the franchises out there shopping for players. How do you evaluate Kyrie Irving after he has jumped ship twice in three years? What about Anthony Davis tanking on the Pelicans. Don't even try to evaluate the silent trio currently and perhaps temporarily on the Golden State roster.
Certainly salaries play some part in player dissatisfaction, though complicated by a slew of qualifying rules, the current NBA Supermax contract amounts to over $30 million a year.
A real opportunity to play for an NBA title is a motivating factor for some players. But personality conflicts and lack of a mature sense of business seems to drive the frustration that motivates many of the frequent flyers in the free agent market. But trying to ferret out the real motivations of these wealthy superstars is nearly impossible with the jumble of post-game, post-season interviews, a swirl of media attention, and the cesspool of social media.
Enough blame to go around for sure, but it doesn't always come down to just the almighty dollar. The NBA is becoming a cult of personality and the chief players are clearly not prepared to take up honest, mature participation.
---
Dr. Tim Lavalli holds a Ph.D. in psychology and has focused his work on the mental aspects of competition and gambling. He co-authored Check-Raising the Devil, the autobiography of poker pro Mike Matusow. You can follow him on Twitter @timlavalli.