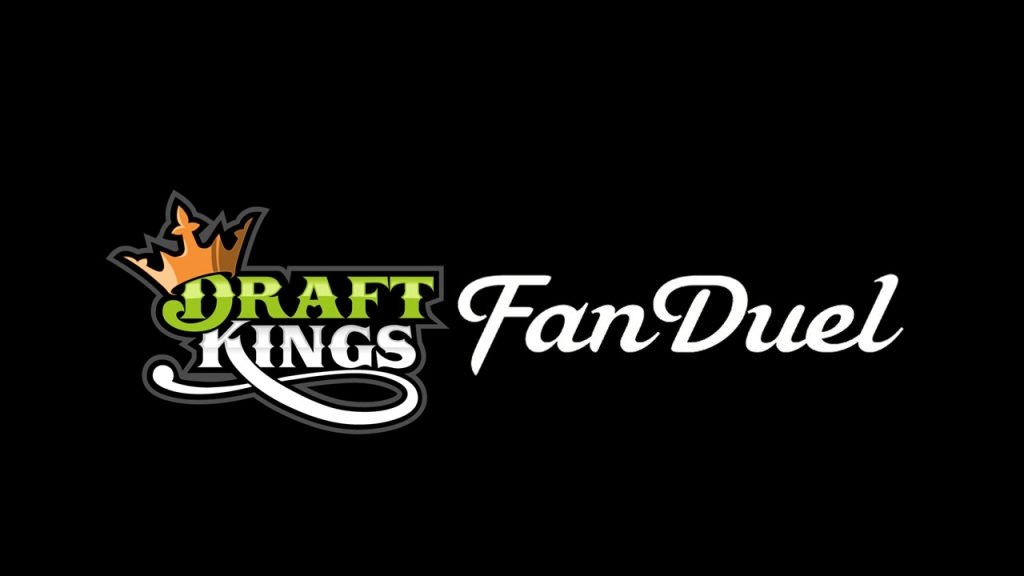 A DFS merger between DraftKings and FanDuel is in the works, and the contract talks are reportedly close to being finalized.
ESPN first broke the story that the two leading daily fantasy sports operators were negotiating to unite their two companies and take control of upwards of 90 percent of the DFS market in the United States. ESPN says the long-rumored deal is "imminent" and could be announced in the coming days.
FanDuel has not released a statement, but DraftKings said, "As we have stated previously, a potential combination would be interesting to consider. However, as a matter of policy, we don't comment on rumors or speculation, and there can be no assurances at this time that any discussion about a combination would result in an agreement or merger."
If the merger is realized, the mega-DFS conglomerate would likely place further strain on smaller operators like Yahoo Sports Daily Fantasy, FantasyDraft, DraftDay, and PokerStars' StarsDraft.
Bloomberg Technology says the DraftKings and FanDuel negotiations have been ongoing for months. The business media outlet is reporting that DraftKings CEO Jason Robins will oversee the merged company's day-to-day operations as chief executive, while FanDuel CEO Nigel Eccles will assume the position of chairman of the board.
Two Becomes #1
Since DraftKings and FanDuel are still private companies, it's difficult to pinpoint which operator truly reigns supreme in terms of revenue.
FanDuel initially held the title of largest DFS website in the US simply because it was first to market in 2009. But since DraftKings' launch in 2012, the site has slowly made ground on FanDuel.
According to Google Trends analytics, year-to-date DraftKings has garnered more internet searches than FanDuel, but it's no runaway. Over the last eight months, DraftKings has an average interest level of 34 on Google Trends, compared to FanDuel at 30.
A 100 interest level is the peak popularity for the term. This week, DraftKings is at 100, while FanDuel is at 90. The elevated number of searches is likely due to the rumored merger, as well as the NFL football season and ongoing World Series.
Monopoly Money
Combining forces would of course make DraftKings-FanDuel the undisputed leader. And while that might be favorable in the eyes of the DFS merger companies, as well as customers who would see improved player liquidity and more robust prize pools, the US government might object.
The Federal Trade Commission (FTC) is responsible for preventing mergers that create market monopolies or encourage anticompetitive business that is deemed to be unfair to the consumer.
"There are of course good arguments about why such a merger is in fact in the interest of the consumer: pooled liquidity, higher prize pools, etcetera," gaming attorney Jeff Ifrah told ESPN. "But that has not always been enough to shut down FTC scrutiny."
However, the relatively small sizes of DraftKings and FanDuel might allow the merger to fly under the radar. Combined, the Wall Street Journal estimates the two companies generated just around $200 million in revenue last year.