D Casino owner Derek Stevens continues to upgrade the Las Vegas downtown area, and now apparently has plans to operate his own sportsbooks at two of his Fremont Street casinos instead of outsourcing sports betting operations to William Hill.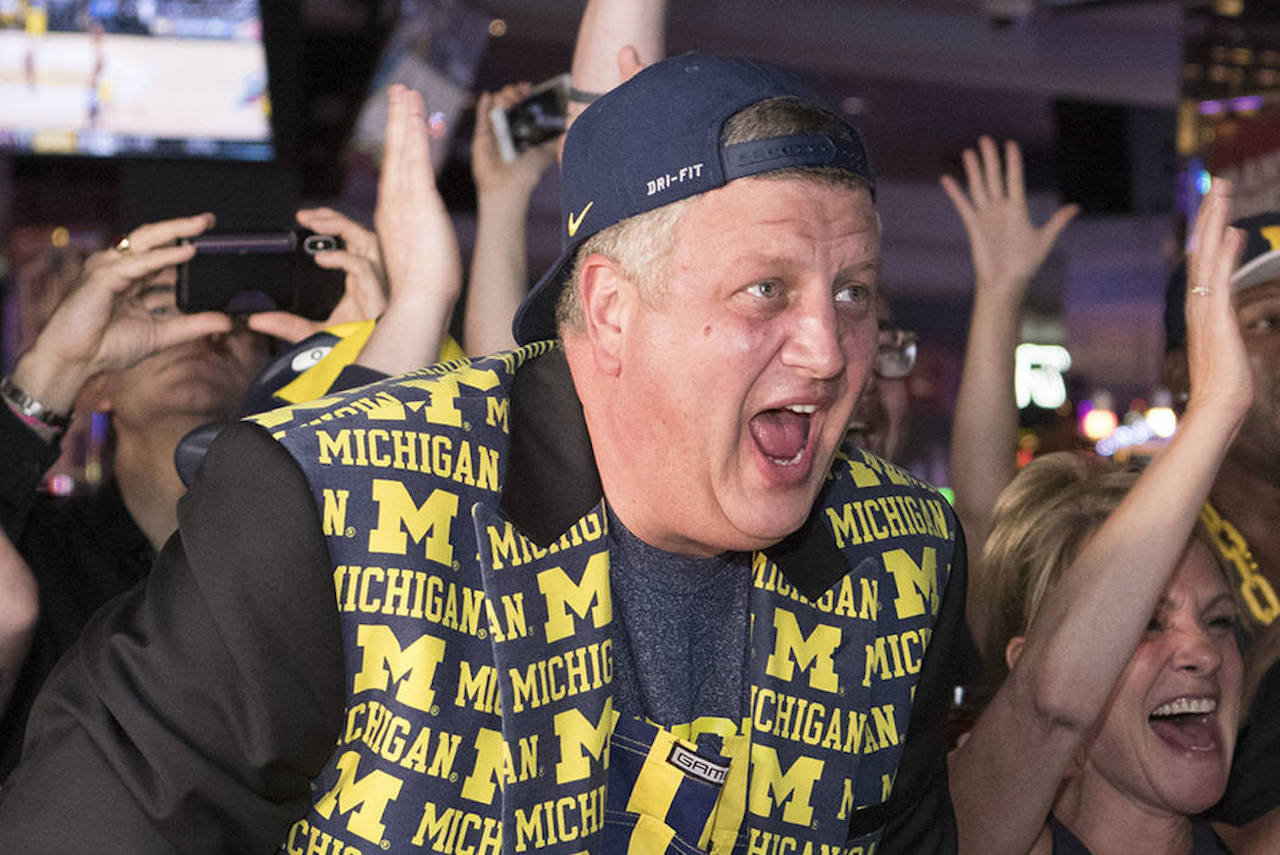 Gaming Today reported last week that the flamboyant entrepreneur intended to bring his bookmaking operation in-house.
The D currently has a small sports betting area run by William Hill, while the Golden Gate doesn't have a sportsbook, but offers a William Hill betting kiosk. The plans reportedly call for expanding both areas into fully functioning sportsbooks.
Stevens hired Matt Metcalf as sportsbook director. Metcalf previously worked under Jay Kornegay, vice president of Race and Sports Operations at the Westgate Las Vegas SuperBook.
Sports Bettor at Heart
Stevens is a former auto parts mogul-turned-casino owner who could prove to be the sportsbook's best client. He's known as a rabid sports fan, and is often found in the D Casino's Long Bar watching games, often with more than a rooting interest.
Stevens makes no apologies for his wagering, especially on college basketball and March Madness. In 2017, he bet on every game in the first round and lost $109,000. He also bet $12,500 at 80-1 odds on No. 7 seeded Michigan to win the tournament. (The Wolverines lost to Oregon in the Sweet 16.)
In this year's tournament, Stevens took another shot at a $1 million payday if Michigan won, putting $25,000 on his college alma mater to capture the title. They came closer, making it to the finals, but ultimately didn't win. But Stevens hedged his bet. He put $330,000 on the moneyline for Villanova, so when they won, he collected a $100,000 profit.
He lost $52,000 on bets he made on Loyola-Chicago in the Final Four, but was still up $23,000 overall. Add that to the $16,000 he made during the first round of the tournament and he walked away with $39,000.
Fremont Street Visionary
Stevens owns most of the west end of Las Vegas's iconic Fremont Street and has slowly been making improvements to the down area. He has remodeled part of the Golden Gate, and the D, but his current project is his most ambitious.
His company, owned with his brother, Greg, bought the Las Vegas Club, Mermaids Casino, and Glitter Gulch Strip Club. He demolished them all with the idea of putting up a megaresort that will stretch a full block.
"The significance of that location is hard to overstate, with 20 million people visiting downtown every year," Stevens said in a radio interview. "We have a responsibility not just for downtown, but for all of the community to do something special there."
The planned development, which will reportedly be called 18 Freemont, calls for a 1,224,485-square-foot casino and hotel that will be 459-feet-tall, with 777 guest rooms, and 117,740 square feet of gaming space. The property will have a 1,526-space parking garage across Main Street that will be connected to the casino via a sky bridge. Other features include a rooftop lounge, a sports book, a ballroom with meeting space, a nightclub, several bars and restaurants, a pool and spa.
Tearing down the Las Vegas Club, which had been on the corner of Fremont and Main since 1949, as well as displacing the infamous Vegas Vicky neon sign above Glitter Gulch, had traditionalists dismayed, but he has assured the public its replacement will be an upgrade.