The #6 Denver Nuggets will face the #3 Golden State Warriors in the first round of the Western Conference playoffs, but the Nuggets won't have back-up point guard Facundo Campazzo after the NBA suspended him for one game.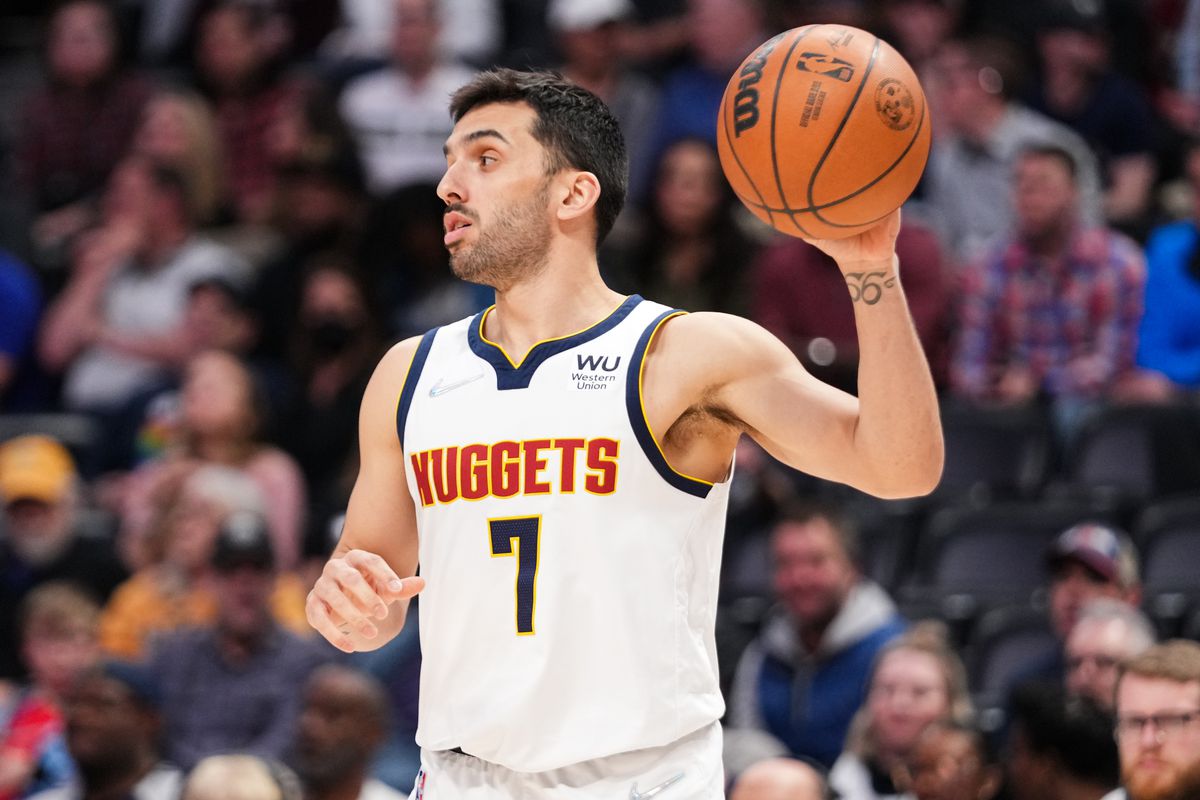 Campazzo, a second-year player from Argentina, averages 5.1 points, 3.4 assists, and 1.8 rebounds per game with the Nuggets. He sees approximately 18 minutes of action every night backing up Monte Morris at point guard. He started four games this season, but has been relegated to the second unit.
During his rookie season last year, Campazzo earned minutes late in the season and during the postseason when Jamal Murray went down with a blown-out ACL. He averaged 6.1 ppg and shot 35% from 3-point range.
Ellington vs Campazzo
On Sunday, the Los Angeles Lakers were in the Mile High City to play the final game of the season against the Nuggets. It was a meaningless game for the Lakers, but the Nuggets were fighting the Utah Jazz for a shot at the #5 seed.
During the second quarter, Campazzo and Wayne Ellington from the Lakers were involved in a tussle. Campazzo pushed Ellington and got whistled for a foul. Officials took a look at the replay and assessed Campazzo with a Flagrant Foul and ejected him from the game. He logged only nine minutes and scored just three points before he was booted.
The Lakers held on to win 146-141 in overtime. The Nuggets were unable to snag the #5 seed and settled on the #6 seed.
The NBA league office reviewed the incident and suspended Campazzo. The NBA decided a one-game suspension would suffice, so he'll have to miss the next game the Nuggets play, which happens to be the first game of the playoffs. In addition, the NBA fined Ellington $20,000 for escalating the incident with threatening comments on Twitter after the game ended.
The Warriors opened as a -6 favorite over the Nuggets in Game 1, which will be played at Chase Center in downtown San Francisco on Saturday.
The Nuggets are underdogs to win the first-round series at +210 odds. Even with a dinged-up Steph Curry, the Warriors are favorites to advance to the second round at -250 odds.
The Nuggets are +3500 odds to win the 2022 NBA Championship, but are listed 10th on the NBA futures board at DraftKings. In Western Conference title odds, the Nuggets are a long shot at +1300.