As if the Denver Broncos' season couldn't get much worse, they have now lost linebacker Bradley Chubb for the season. The second-year player, who was taken fifth in the 2018 draft, suffered a partial tear in his ACL and is done for the year.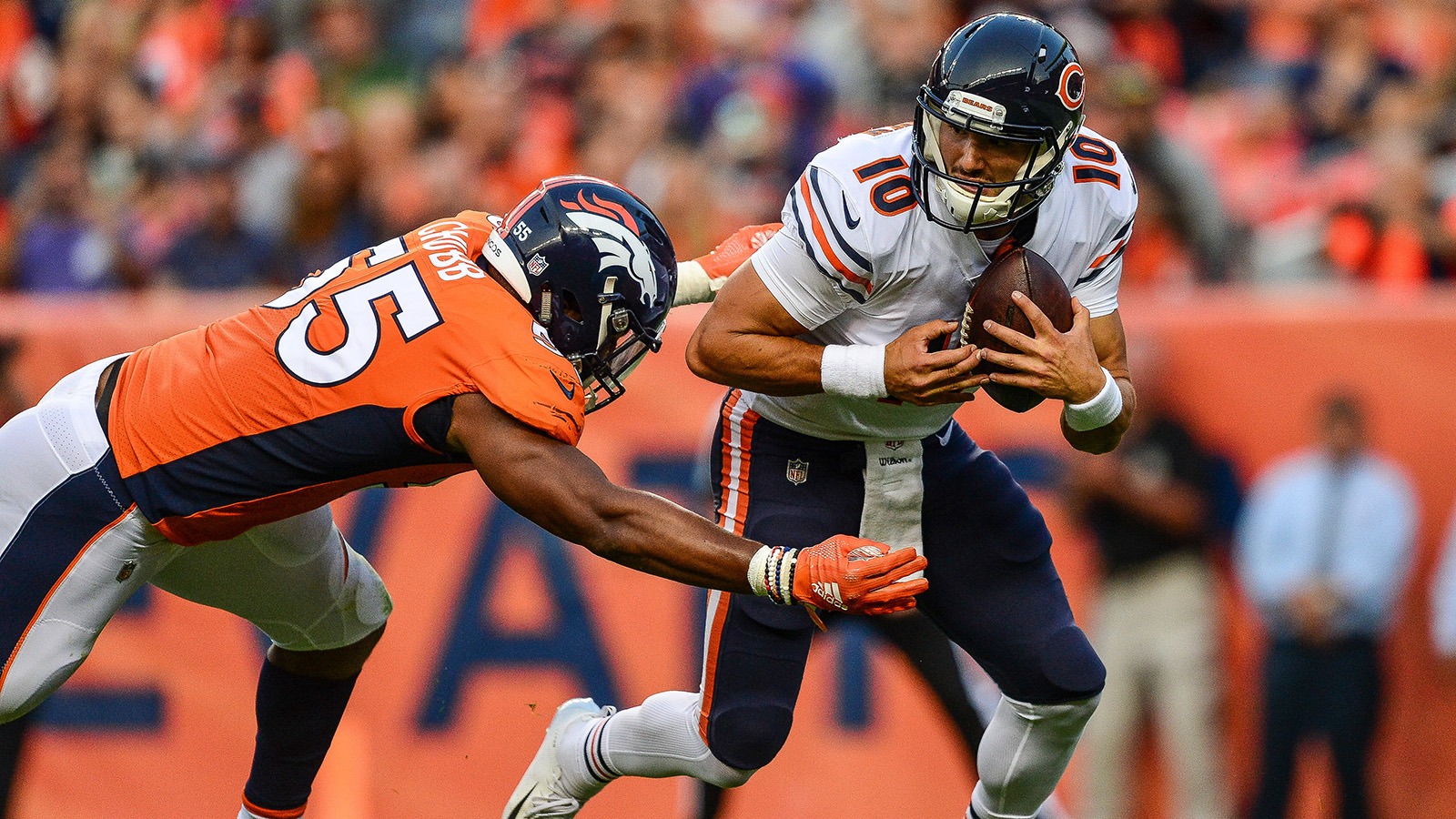 Broncos coach Vic Fangio confirmed the news to reporters in his Monday press conference. It was surprising given Chubb's performance against Jacksonville. The 23-year-old had seven tackles, one sack, three QB hits, and one tackle for loss. He came out of the game briefly in the fourth quarter, but returned.
"He's got a partial tear of the ACL and will be out for the season," Fangio said. "He was surprised as anyone this morning when he felt the way he did."
Chubb, along with fellow linebacker Von Miller, are the strength of the Denver defense. Miller had a similar injury in 2013.
"It's a huge loss," Fangio said Monday. "He's one of our better players, obviously. He's a tempo-setter, a great person, a great leader."
Fangio didn't disclose what the team will do to fill Chubb's spot. The Broncos are 0-4 on the season. They face the Los Angeles Chargers this Sunday, and are 6.5-point underdogs.
Winless Redskins Could have Quarterback Controversy
The Washington Redskins are 0-4 on the year, and just about nothing has worked for coach Jay Gruden. Now, quarterback issues are only adding to his list of headaches.
Starter Case Keenum got pulled by Gruden after going six of 11 for 37 yards and an interception. Rookie Dwayne Haskins got his first action of the season, and clearly struggled. He went nine of 17 for 107 yards and three interceptions.
Gruden said he wasn't ready to name a starter for the team's meeting with the New England Patriots. The Redskins are 15.5-point underdogs.
"I think the quarterback position we missed some golden opportunities to change the course of events in that football game, and failed to do so," Gruden said. "That is not directly on the quarterbacks. I think everybody had their hand in it, including the coaches for sure. We all could've done something different to change that game considerably. Unfortunately, we didn't get it done really at any position. And, uh back to the drawing board. Gotta get back to work and get ready for New England."
There was speculation that Gruden might be fired after the team's 24-3 defeat by the New York Giants. Some sportsbooks have Gruden as the 3/1 favorite to be the first coach fired.
Sam Darnold Closer to Returning
The New York Jets might be getting their starting QB back quicker than expected. Sam Darnold has been sidelined since Week 2 with mononucleosis. He was cleared on Monday to participate in non-contact work. He'll begin throwing as well.
Coach Adam Gase was hoping his second-year quarterback would be able to return to full practice mode, but said he will have to be patient.
"I know it's not the clear-and-cut answer that we were hoping for, but the positive thing is, it gives [us] a chance to get him out at practice and being able to go through all that stuff, he just can't have any contact," Gase said.