Fueled by an eight-figure Jackpot Pick 6 pool, Del Mar set a single-day handle record Saturday, drawing $36,005,613 in wagers. The windfall washed down on Del Mar's 11-race Pacific Classic card.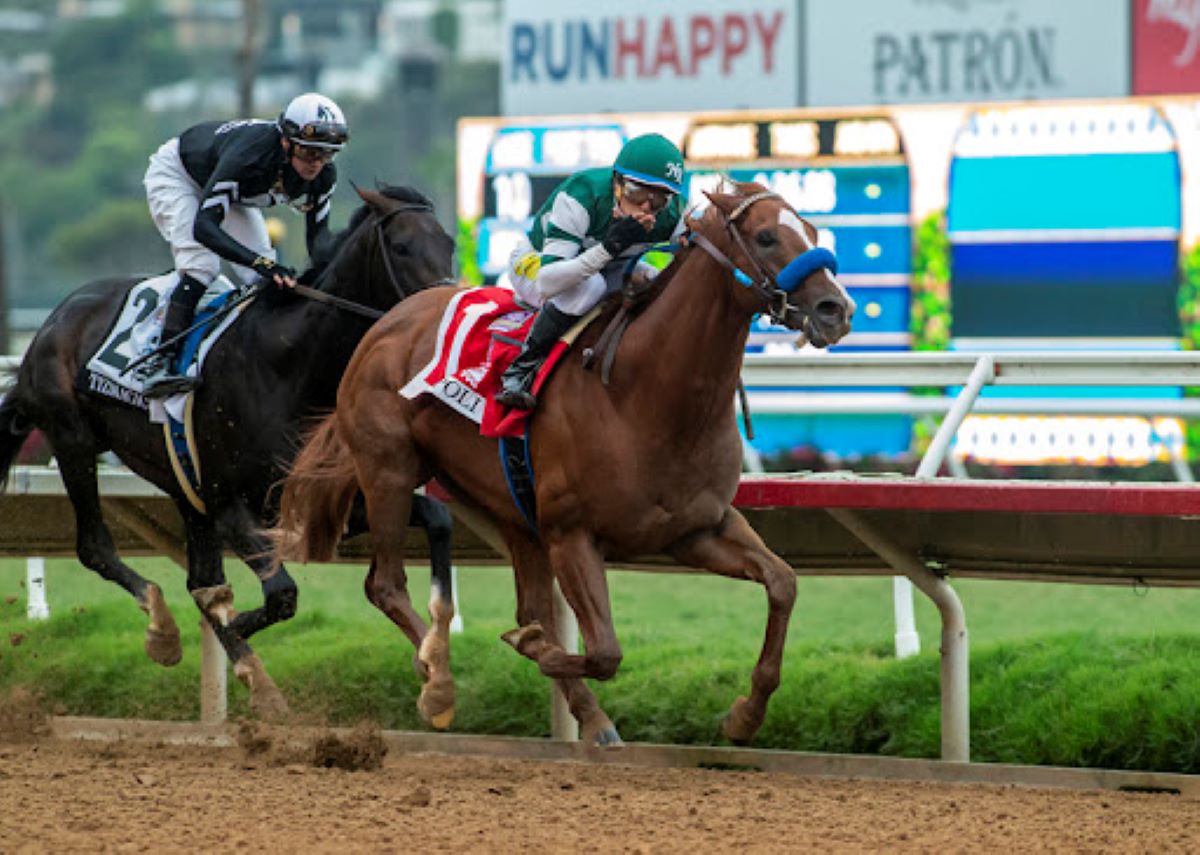 In doing so, it destroyed the previous record of $25,870,431 set on Pacific Classic day in 2018.
Much of that came from the Jackpot Pick 6 pool, which enjoyed an $8,476,771 cash cascade. That came in on top of a $1,874,996 carryover, which left bettors chasing a $10,751,767 mandatory payout — one of two on Del Mar's Summer Meet schedule. The second comes on Del Mar's closing day, Monday, Sept. 6.
Each holder of the 822 winning tickets took home a $10,521.50 payout.
Tripoli takes the Pacific Classic at 6.60/1
Cashing one of those winning tickets required having Tripoli as your Pacific Classic winner. The 4-year-old, John Sadler-trained colt prevailed over Tizamagician and Dr. Post, winning the seaside track's signature race. At 6.60/1, Tripoli's 1 ¼ length victory over the classic 1 ¼-mile distance paid $15. It also brought an all-expenses-paid berth in the $6 million Breeders' Cup Classic.
Along with those gifts, it gave Tripoli his first graded-stakes victory and third win in his last four starts. It also gave Sadler and owners Hronis Racing their third Pacific Classic title in four years. They previously won with Accelerate in 2018 and Higher Power in 2019.
Express Train, the 2/1 favorite, finished sixth, nearly 11 lengths back. Second-favorite, 5/2 Royal Ship, wound up sixth, nearly 12 back.
Astronaut blasts off to Del Mar Handicap upset
Wild as that was, it didn't come close to the Jackpot Pick 6's deciding race, the Grade 2 Del Mar Handicap. Winning tickets here included 24/1 Astronaut, who scored a profitable upset. The 4-year-old Quality Road colt paid $50, claiming the 1 3/16-mile turf race by a half-length over Chilean-bred Master Piece, who went off at 22.90/1. Acclimate (10.30/1) finished third, creating a $2,349.50 payout on the 50-cent trifecta.
United, the 1.90/1 favorite, placed fourth. Second-favorite Arklow wound up seventh in the 11-horse field at 3.40/1. Neither horse factored or threatened. Hall of Fame jockey Victor Espinoza, who hadn't ridden since Aug. 12, rode Astronaut to an automatic berth in the $4 million Breeders' Cup Turf. That was Espinoza's only mount of the day.
Savvy horseplayers noted that in Astronaut's previous five races, he finished no worse than second. With this win, he extended his 2021 streak of 1-2 finishes to six (2-4-0).