Almost immediately after favorite Envoi Allen crashed out of the Marsh Novices' Chase, punters and journalists around the world were calling Paul Dean's decision the greatest cash-out in the history of wagering.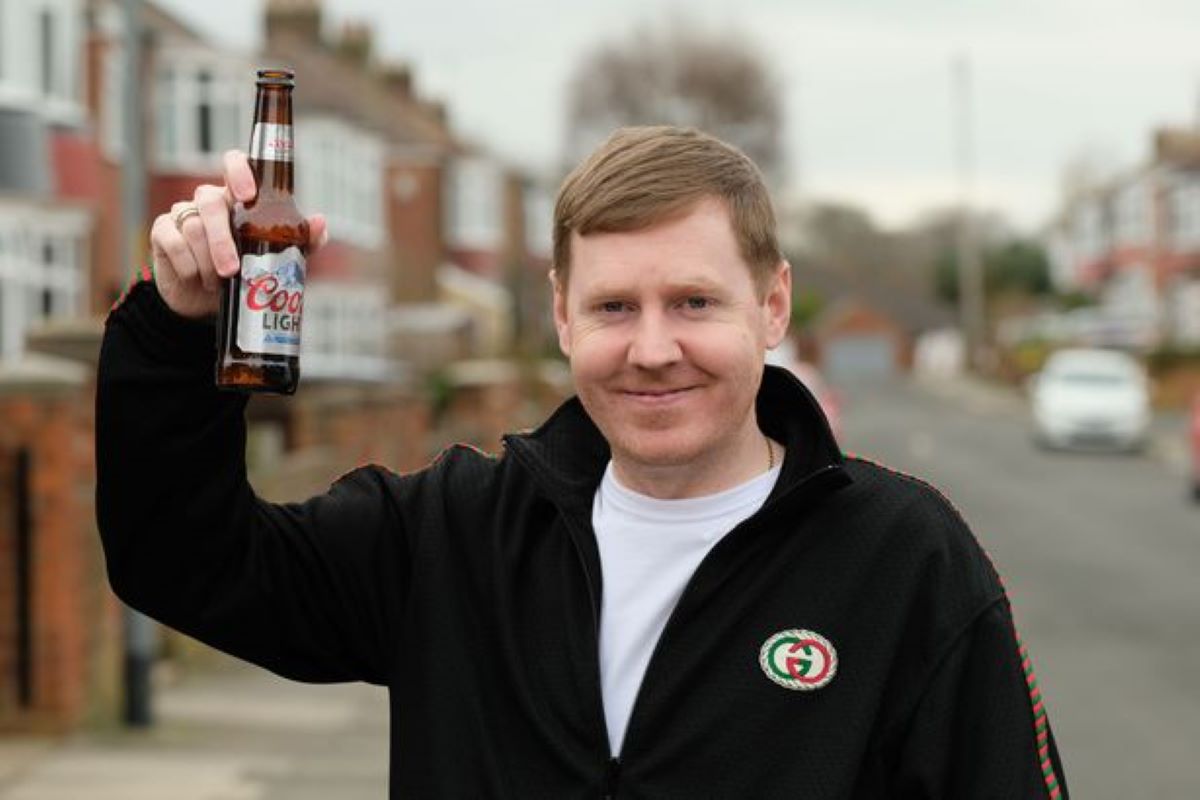 Dean, who stood to win £511,225 if Envoi Allen won the Cheltenham Festival's Thursday opener, instead took a £250,000 buyout from Betfair. That book took Dean's £5, five-race accumulator last summer and watched Dean hit the first four legs.
After Dean declined the book's £275,000 payout offer, he accepted a proposal that would have paid him £322,000 if Envoi Allen captured the Marsh Novices' Chase. The compromise offered him a guaranteed £250,000 taking the rest of the field.
So after celebrations last night, 4 hours sleep, an hours walk at 5am I've decided to take a partial cash out offer of 300 Envoi / 250 the field. With other bets my position on the race is £322,000 Envoi or £250,000 the field. Thanks to @BetfairBarry @Betfair # ComeOnEnvoi! 🥰

— Paul Dean (@istabraq_king) March 18, 2021
Four fences in, Dean's accumulator was done
It took only four fences of the 16-fence Chase for Dean to look like a genius. Going off as the 4/9 favorite at Cheltenham, and at 1/5 on the 1st Bet app in the US, Envoi Allen hit the ground after clearing that fourth fence. He spilled rider Jack Kennedy as their competitors raced by.
Both horse and rider were fine. So was 9/1 Chantry House, who won the race.
"I was happy after a couple of furlongs and wanted him to win as a racing fan, and looked away when he fell," Dean told reporters. "It would have been better if he'd won, but I can't complain … and the most important thing is that Envoi Alen and Jack Kennedy walked away afterward."
Dean was also more than fine afterward. He survived a sleepless night and endless, advice-offering cellphone calls on whether he should take the money and run or let it ride. The 40-year-old from Stockton-on-Tees said all along he was a big fan of Envoi Allen, and that his rooting interest kept his betting interest.
Envoi Allen's fall ended a nine-month roller-coaster
"I got about four hours sleep," Dean said. "I woke up at 4 a.m. and couldn't get back to sleep, so I went for a walk for an hour or so. My phone's been going absolutely wild. I've only just worked out how to turn off my notifications as well."
He may want to look into another number after turning £5 into a quarter-million pounds. This came after Dean hit the first four legs of his five-race accumulator bet. The first two legs came last summer at Royal Ascot when Golden Horde (12/1) won the Commonwealth Cup and Hello Youmzain (10/1) captured the Diamond Jubilee.
The second two came earlier this week at Cheltenham. Shiskin (4/1) scored in the Arkle Novices' Chase on Tuesday, and then Bob Olinger prevailed in the Ballymore Novices' Hurdle at 25/1 on Wednesday.
Dean faced betting version of 'Deal or No Deal'
That left Dean with a decision presented by Barry Orr, Betfair's director of PR: take £275,000 pounds or take his chances with one of the festival's ostensible slam-dunks.
"With other bets, I'll win £322,000 if Envoi wins so I can cheer him on. I didn't want to sit there bored watching the action"

Not all heroes wear capes

— Rick Trigg (@theclaimer1984) March 18, 2021
"I'm not annoyed I didn't take the original cash-out option of £275,000," Dean told the Racing Post. "I always put more money on the horse I fancy. That's the way I like to play it. It's Cheltenham and everybody knows how competitive the racing is, and how easily things like this can happen."
Giving up 200k on a near certainty ? Bookies love cash out !!

— Dave Douglas (@kingkauto1) March 18, 2021
Twitter was abuzz with its usual diet of plaudits and pans after Dean tweeted his decision early this morning. Then, after Envoi Allen took his fateful tumble, the tweets turned. All of a sudden, Dean was the smartest man in the country.
Paul Dean, the most successful cash out since Marko Arnautović jumped ship at West Ham to play in China. #envoiallen

— Paul Quigley (@paultheq) March 18, 2021
Meanwhile, Dean told Betfair he plans on taking his parents to New York, playing golf, and possibly buying a house.
Well played Paul Dean! A very shrewd man indeed. 👏 #EnvoiAllen

— OddsWise (@OddsWise) March 18, 2021
"And I think I'll buy a horse," he said.