Cris Cyborg has little trouble in her first encounter with Arlene Blencowe 18 months ago at Bellator 249. But Blencowe will get another shot at Cyborg's women's featherweight title when the two meet in the main event of Bellator 279 on Saturday night in Honolulu.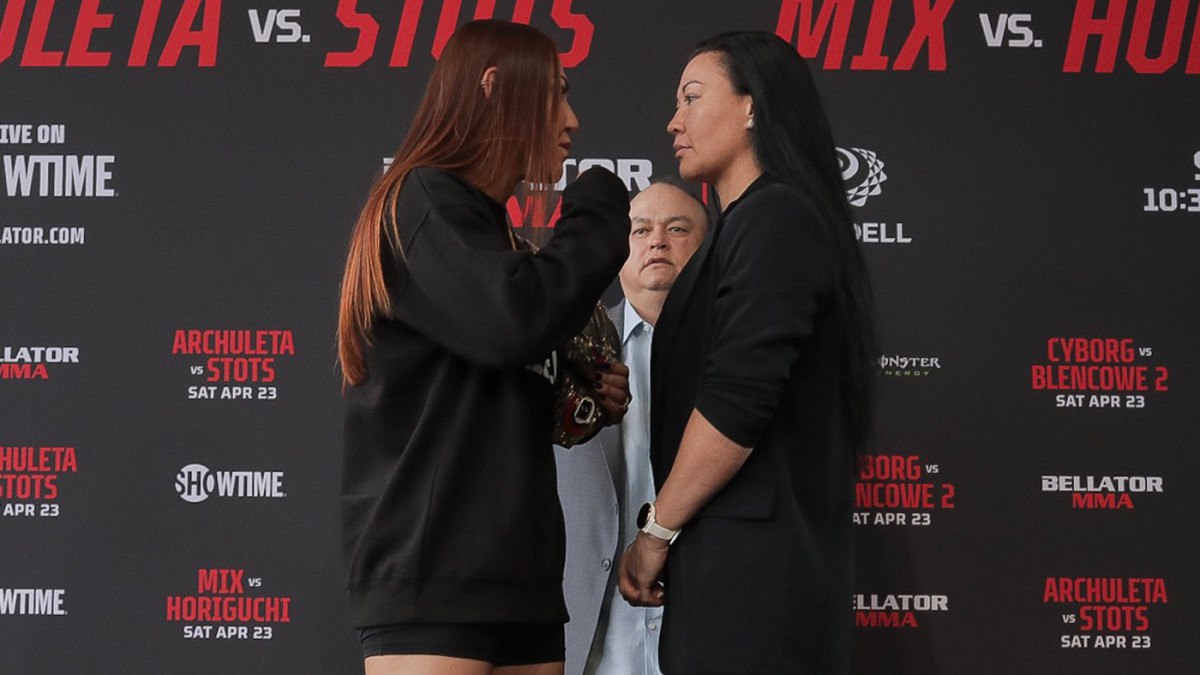 In their first meeting, Cyborg finished Blencowe with a submission by rear-naked choke at the halfway point of the second round.
Blencowe looking for major upset vs. Cyborg
With that result in mind, sportsbooks have made Cyborg a heavy favorite. DraftKings lists the champion as a -900 pick over Blencowe (+600), a sign of just how little respect the challenger has earned.
Still, Cyborg says she's fighting the best possible opponent in the Bellator featherweight division.
"She's been beating all the girls," Cyborg told reporters. "I just have to be ready, training. For sure, she's going to be stronger than before. I'm ready. When you get to the rematch, you have to prepare for any situation in the fight."
Blencowe (15-8) has won her two fights since the loss to Cyborg, beating both Dayana Silva and Pam Sorenson. Still, it seems as though she knows and accepts her role as the underdog in this fight. As she pointed out at the pre-fight press conference, upsets can happen, and she plans to pull one off on Saturday.
"No one would've thought Julianna Pena would've beat Amanda Nunes. She was a major underdog, too," Blencowe told reporters. "Look what she came out and did. She shocked the world. As an Australian, we love being an underdog…I let a moment slip by in 2020 when I had the first opportunity and I'm grateful that I have the second opportunity to go in there and just get the job done."
Neither women expects repeat of first first
Given her position as a massive favorite, it would be reasonable to think the pressure was on Cyborg's shoulders. But the champion says she's not planning on going for anything spectacular – just a win.
"You never go into a fight thinking it's going to finish fast," Cyborg said. "I'm ready to do five rounds and just have patience to see if the opportunity is going to happen…I have to finish the fight and I have five rounds to do that."
It's difficult to see how Blencowe can win this fight, outside of a flash knockout. Not only can Cyborg finish her on the ground, but she's also the more dangerous striker. She's more experienced and has all the tools to finish the fight at any point.
Still, Blencowe isn't conceding anything heading into the rematch.
"I really do just have to be 'Anger Fist' and do what I did to my other opponents," Blencowe said. "Marloes Coenen, Julia Budd, now, Cris Cyborg, [I need to] freeze and think, 'Oh, I need to take it to them.'"