Major League Baseball, the Cuban Baseball Federation, and the MLB Players Association jointly announced an agreement on Wednesday that will allow baseball players from Cuba to join MLB teams without having to defect from their country.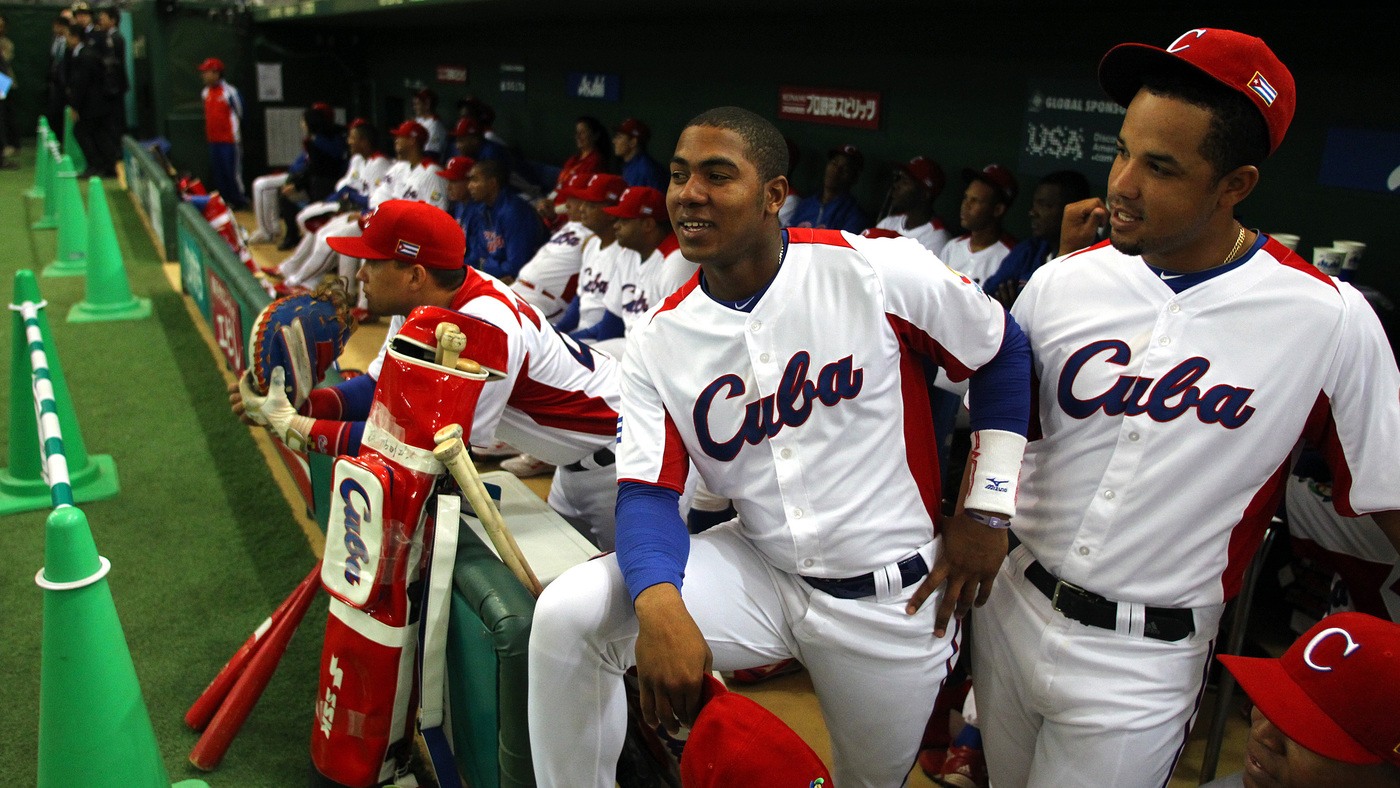 The deal will remain in place through at least October 2021, and is modeled after the posting systems that are used in some Asian nations to allow players to transfer to MLB franchises.
A Legal Pipeline from Cuba
The deal will allow players to pursue careers in the major leagues without concerns over human trafficking or damaging their ability to connect with their families and loved ones who remain in Cuba.
"For years, Major League Baseball has been seeking to end the trafficking of baseball players from Cuba by criminal organizations by creating a safe and legal alternative for those players to sign with Major League Clubs," MLB Commissioner Rob Manfred said in a statement. "We believe that this agreement accomplishes that objective and will allow the next generation of Cuban players to pursue their dream without enduring many of the hardships experienced by current and former Cuban players."
Under the terms of the deal, the Cuban Baseball Federation will release all players who are currently under contract with the federation and are at least 25-years-old and have at least six years of playing experience. Younger players may also be allowed to sign with MLB teams on a case-by-case basis.
Those players then have the same ability to negotiate with MLB teams as players from Japan, Korea, and China. Teams that sign players from Cuba will owe a release fee to the CBF, which will be calculated using the same formula used in those other nations.
Players will retain the ability to control the contract process, and may hire an MLBPA agent if they wish to do so. Players will play under a standard work visa, and may play for the Cuban national team or in leagues or tournaments in Cuba if their club allows them to do so.
US Government Could Interfere with Agreement
While everyone in the baseball world appears to be on board with the agreement, there's no guarantee that the United States government will allow the deal to go forward. While the administration of President Barack Obama pursued a relatively open relationship with Cuba, President Donald Trump has pledged to roll back at least some of those reforms.
It's unclear if the government will choose to take any action in response to the announcement. At least one lawmaker has signaled that the move is a positive one that can only help relations between the United States and Cuba.
"Baseball has always been a bridge between our two nations, facilitating people-to-people connections and larger agreements that have brought our countries closer together," said Senator Patrick Leahy (D-Vermont).
The History of Cuban Baseball Defections
Ever since Fidel Castro took power in the Cuban Revolution of 1959, players from Cuba have been forbidden from playing abroad. However, that hasn't stopped players from trying to make the move to the United States or other destinations.
While Rogelio Alvarez became the first baseball player to defect from Cuba in 1963, all but a handful of defections have taken place since 1991, following the fall of the Soviet Union. Several MLB superstars have come from Cuba since then, including Livan Hernandez, Yoenis Cespedes, Yasiel Puig, Aroldis Chapman, and Jose Contreras.
Defections continued through at least 2016, with infielder Lourdes Gurriel Jr. being the most recent Cuban player to make his MLB debut, playing with the Toronto Blue Jays in 2018.