The SEC makes its return this week, rounding out a full slate of games. Eight of the top 10 teams in the AP Top 25 poll are playing, and six of those teams are in the SEC. The SEC delayed its season because of the COVID-19 pandemic, but is ready for its season openers.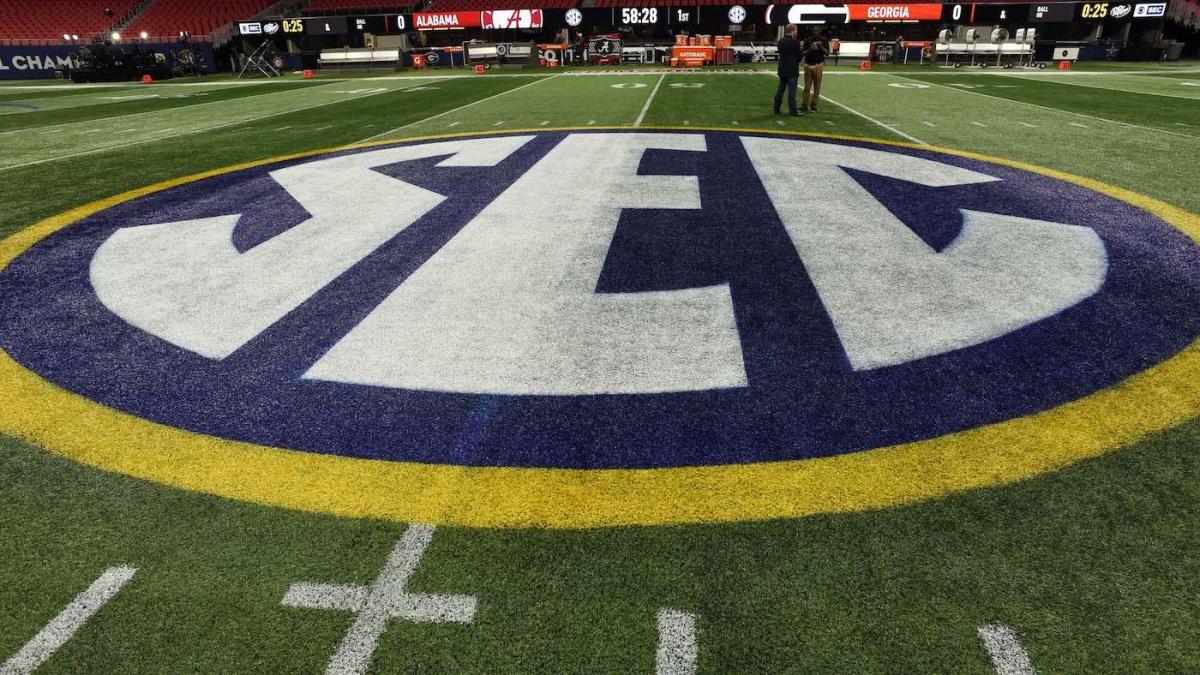 Veteran No. 23 Kentucky will try for an upset against No. 8 Auburn's young team
No. 6 LSU begins its National Championship defense without Heisman Trophy winner Joe Burrow and other star offensive players
Kansas State might not have enough players to field a team against heavily favored Oklahoma
Big 12 teams Oklahoma (No. 3), Texas (No. 8) are the other top-10 teams playing this week. Of those eight teams, all but No. 8 Auburn are favored by 10 or more points. Auburn is laying 7.5 points as they host No. 23 Kentucky.
---
Featured College Football Games Week 4
| | | |
| --- | --- | --- |
| | Spread | Over/Under |
| No. 2 Alabama at Missouri | Crimson Tide -28 | 56 |
| Kansas State at No. 3 Oklahoma | Sooners -28 | 60.5 |
| No. 4 Georgia at Arkansas | Bulldogs -28 | 52.5 |
| No. 5 Florida at Ole Miss | Gators -13.5 | 57 |
| Mississippi State. at No. 6 LSU | Tigers -16.5 | 57 |
| No. 8 Texas at Texas Tech | Longhorns -17.5 | 70.5 |
| No. 23 Kentucky at No. 8 Auburn | Tigers -7.5 | 49.5 |
| Vanderbilt at No. 10 Texas A&M | Aggies -30.5 | 46 |
| Florida State at No. 12 Miami | Hurricanes -11 | 54 |
| No. 13 Central Florida at East Carolina | Knights -27.5 | 77 |
| No. 22 Army at No. 14 Cincinnati | Bearcats -13.5 | 45 |
| West Virginia at No. 15 Oklahoma State | Cowboys -7 | 51.5 |
| No. 16 Tennessee at South Carolina | Volunteers -3.5 | 44 |
| Troy at No. 18 BYU | Cougars -14 | 61 |
| Georgia Southern at No. 19 Louisiana | Ragin' Cajuns -11.5 | 52 |
| NC State at No. 20 Virginia Tech | Hokies -6.5 | 56.5 |
| No. 24 Louisville at No. 21 Pittsburgh | Panthers -3 | 55.5 |
Source: BetMGM
---
Auburn head coach Gus Malzahn told reporters that his team has 13 new starters and will be facing a veteran Kentucky running attack.
"When you look at them offensively, last year they were one of the best rushing teams in all of college football," Malzahn said. "To be able to do that in this league says a lot. They have four returning starters up front that I think are very talented. It's really a strength of their team."
Malzahn also spoke about the team's preparation leading up to the Kentucky game, which he says has been challenging in the age of COVID-19.
LSU Tested Early
The defending national champions will probably be hurt more than any other SEC team by not playing a patsy in their season opener. Instead, the No. 6 Tigers will host Mississippi State, now coached by Mike Leach.
LSU head coach Ed Orgeron told reporters playing the first game of the season against a quality opponent is concerning, especially since the Tigers don't have much of a home-field advantage.
"I worry about the football team with not a lot of people in the stadium. I think we got to create our own energy and focus," Orgeron said. "The first game you worry about ball security, tackling, substitutions, and getting everything right. I think those concerns are still there whether there's a crowd or not."
Orgeron also doesn't have the luxury of having quarterback Joe Burrow behind center, though he's praised Burrow's replacement, Myles Brennan.
Can Kansas State Field a Team?
Kansas State has been hit hard by the COVID-19 pandemic, and head coach Chris Klieman told reporters he hopes he can field a team against No. 3 Oklahoma.
"We were excited because we were able to get 12 kids back on Monday after that game, and low and behold, we've lost another 10 due to tracing or a positive over the past week," Klieman said. "So, you end up taking two steps forward and a step and a half or two back.
Both the Sooners and the Wildcats had last week off, but Klieman said the depleted numbers have definitely taken a toll on his team.
"Last week, when we broke into scout teams, we had a tight end playing tackle for the offensive scouts, a fullback playing guard, and a defensive end playing another tackle because we were down that many numbers," Klieman said.