The first full week of college football provided more excitement in four days than most sports experience in a season. There were major upsets, record come-from-behind victories and a double overtime result. Most gamblers would have needed a defibrillator if they had money on some of these games.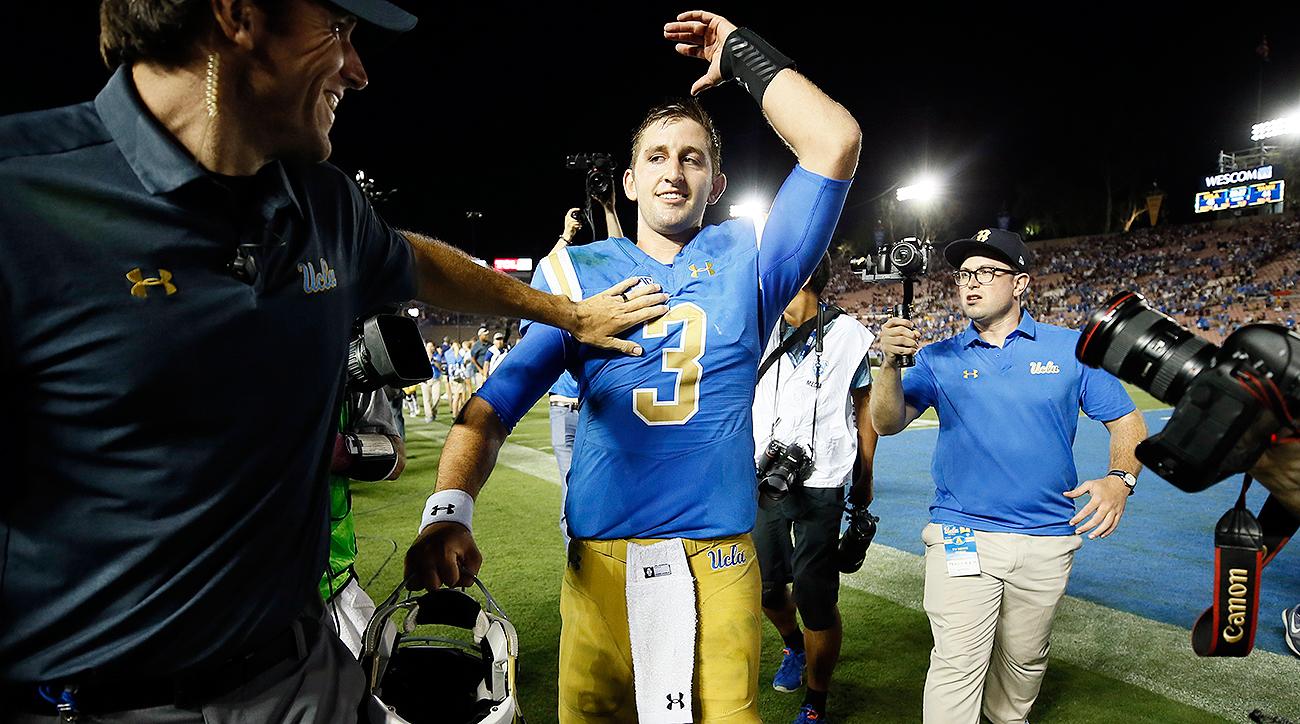 The list of winners reflected the thrilling nature of the week and some of the losers found themselves in jeopardy of a lost season after one game, with some coaches already feeling the heat to keep their jobs.
Winners
Alabama
They easily defeated Florida State University, 24-7, and covered the 7-point spread. The No. 1 ranked team in the country showed that beating them will be difficult and the remainder of their schedule they have tests with road games against Mississippi, Tennessee and LSU. But if they play like they did against the Seminoles expect them to finish the season undefeated.
Howard University
The school got paid $600,000 to travel to UNLV and were supposed to let the Rebels stomp them, but they didnít get the memo and provided the biggest upset in college football history, winning 43-40 as 45-point underdogs.
Sportsbooks in Las Vegas didnít offer a money line bet but if you found an internet site that did $100 would have gotten you $55,000.
Josh Rosen
The UCLA quarterback engineered a 34-point second-half comeback to lead the Bruins to a shocking 45-44 victory over Texas A&M. UCLA didnít cover the 4-point spread, so that disappointed bettors, but the game was one of the most exhilarating in NCAA history. It also put him in the Heisman Trophy conversation. He was 20-1 but after his performance he got bumped up to 12-1.
Losers
Tony Sanchez and Kevin Sumlin
UNLV Coach Sanchez was expected to bring this team to a bowl game in his third season at the helm, but with his embarrassing opening season loss to Howard he now has to focus on saving his job. The message boards were full of unhappy Rebel fans that want the former high school coach fired.
Sumlin not only received the wrath from fans, but from one member of Texas A&Mís board of regents. Tony Buzbee posted on his Facebook page that the coach needed to go. ďKevin Sumlin was out-coached tonight, which isn't new,Ē Buzbee wrote. ďHe recruits well, but can't coach the big games, or the close games.Ē
Florida State, Deondre Francois
The sophomore quarterback was sacked 36 times last season and the offensive line was supposed to be improved. They let a safety go untouched and he tackled Francois, who fell awkwardly and tore his patella tendon in his left knee. His season is over and for the most part so are FSUís chances of competing for a national title.
Baylor, Texas
Liberty was a 35-point underdog against Baylor and traveled to the Lone Star State and stunned the Bears, 48-45. Baylor, who was once ranked last year as high as No. 8, has now lost seven consecutive regular-season games.
Texas was supposed to be renewed after firing Charlie Strong, pinning the blame on the teamís woes on him. Strong moved on to South Florida and won his opener by 20 points. His former team got upset by Maryland, 51-41. I wonder if Longhorn fans could hear the chuckling from Tampa?